Bukayo Saka is on the field, alone.
In Wembley Stadium with over 67,000 trophy-starved English fans, only veteran Italian goalkeeper Gianluigi Donnarumma stands between Saka and elimination. Billions of other viewers across the world watch on as Saka steps up to the spot to take the decisive penalty.
The son of economic immigrants from Nigeria had reached the top: wearing the England badge during the country's most significant match since 1966.
If he scored, Saka would join the celebration of his country's football stars and keep its hopes of winning its first European championship title alive.
He inhaled deeply twice as the pressure of the situation and the wave of quiet from the audience engulfed him.
As he prepared himself, what was going through Saka's mind was his Black English teammates, Marcus Rashford and Jadon Sancho, who missed their penalty kicks beforehand.
Saka, 19, pumped his nascent legs before scurrying over to the unmoving ball. In an effort to score, he fired into the lower right corner of the goal.
The Italian goalie dived to punch that dream away, giving Italy the victory and starting Saka's racist nightmare.
As the Italians surged past him to celebrate their second European Championship, Saka lifted the top of his white English jersey over his mouth in agony.
Overwhelmed by the gravity of the situation, Saka reacted like a boy by covering his lips and eyes with his hands while desperately trying to flee the onslaught of shock and wrath that engulfed him.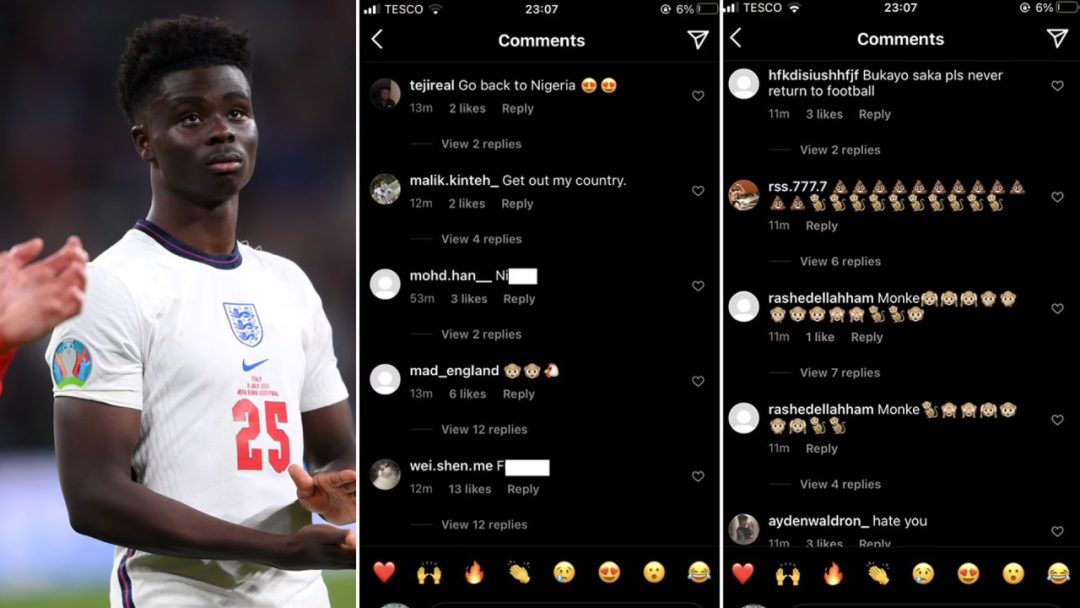 Racism, in association soccer, refers to the treatment of players, officials, and spectators that is motivated by their race, ethnicity or national origin. Some individuals might also be singled out due to their affiliation with an adversarial squad. People have, however, occasionally been the targets of their own supporters.
While racism has been a stain on soccer's reputation for decades, a string of high-profile instances in recent years has led calls for the sport's governing bodies to take more stringent measures.
Durham Lords defender Jeremie-Sorel Nguewo also suffered an incident similar to Saka, where he was abused because of the colour of his skin during a soccer game.
In the summer of 2022, when Nguewo was playing with his former team FC Durham, he was called "black ass" after a confrontation with an opponent player.
"I was playing left back, and I was having one of my best games," he said.
"I was tackling all over the pitch and everything and I was having a back-and-forth moment with an opponent player talking smack and he called me the n-word."
Nguewo didn't say anything about it to anyone because he didn't want to jeopardize his team.
"I just suck it up and don't think about it and focus on the game because if I do it'll hinder my performance or maybe the opponent's plan is to get into my head," he said.
"I'm not a drama guy and don't want to start problems so I keep it to myself, but I know what he did was wrong."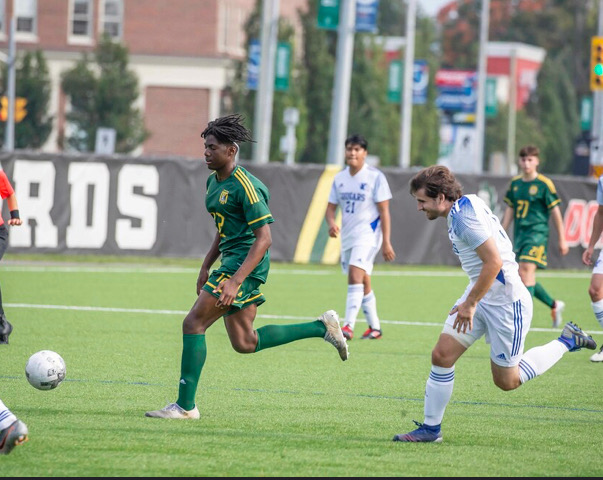 Both Saka and Nguewo's experience happens to thousands of soccer players around the world, but why?
The unfortunate reality is it's in people's nature. They grow up with it. However, most of the racist incidents in soccer are caused by anger.
Rawle Elliott is a volunteer and board member at Durham Community Action Group (DCAG), which is a community-based, not-for-profit service provider that has been supporting and serving the community of Durham Region since 2008.
He says a man's basic instinct when they're angry is to spot distinctions.
"If one is going to be a target of the rage then one will identify differences one way or the other," he said. "The angry racism connection is sort of a primitive response."
Titi Katibi is a program coordinator for the Confronting Racism in Durham project at the Durham Region Unemployed Help Centre (DRUHC).
She agrees with Elliott but also emphasizes that lack of education, fear, awareness and ignorance that has built perception of who racialized people are.
"Anger is just the way it shows up," she said. "People get emotional when they're angry and they're true feeling or fears sometimes comes to the floor, but those subconsciouses are already there."
With the increase of incidents over the past few years, many of the big associations in soccer have taken steps to decrease the number.
A social responsibility initiative called Respect was introduced by the Union of European Football Associations (UEFA) in 2008. Its fundamental goal is to promote harmony and respect between people of all abilities, races and genders.
The Premier League, which is the biggest soccer league in the world, started a No Room for Racism Action Plan, which was introduced in February 2021. It sets several promises and goals to advance equality, diversity and inclusion and broaden opportunities within the sport.
The biggest racism movement in soccer was in 2020 after the murder of George Floyd. This led to players taking a knee before the start of every match and in some leagues replacing the players name on the back of the jersey's to 'Black Lives Matters.'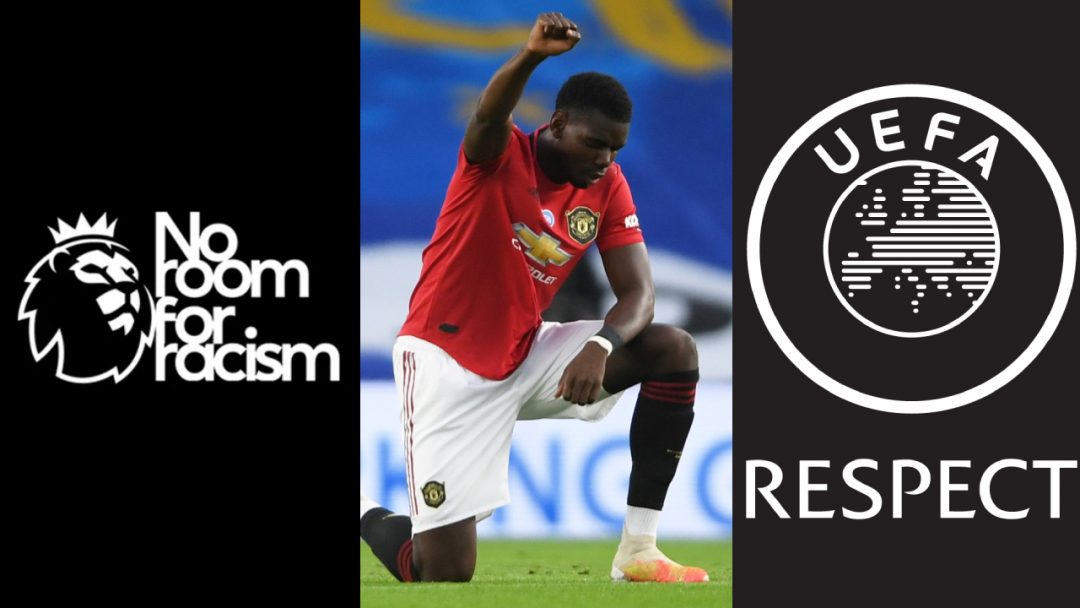 Elliot says the campaigns are important but aren't as effective as they should be.
"I think people need to see outside of the sport and athletics that there's a general feeling that sort of behaviour whether its racism, sexism or homophobia, that society has a whole needs to hear that," he said.
Nguewo supports the campaign but thinks the various soccer associations do it for the media.
"It's a business," he said. "The media is on top right now so when people post a Black Lives Matter post they do it, so they don't get criticized by the media."
Elliot highlights the steps taken in recent years are moving in the right direction.
"The Canadian soccer team are at the World Cup and are voicing their concerns on what's happening in Qatar," he said. "That wouldn't have happened ten or fifteen years ago…. that sort of stuff wouldn't have happened and that's a good thing."
In the past 20 years the Black population has doubled in size, going from 573,860 persons in 1996 to 1,198,540 persons in 2016, according to Statistics Canada. The increase in numbers is a motivation to put an end to racism.
Katibi is encouraged by the work being done but in her eyes it's not enough as big changes takes time.
"People who are passionate about this work have to be able to meet at the middle point," she said. "How can I work with the system that we have now which is performative to make some change and hopefully it's change that makes a little shift."
There are two big questions around racism: is there an end point and is there enough being done to reach it?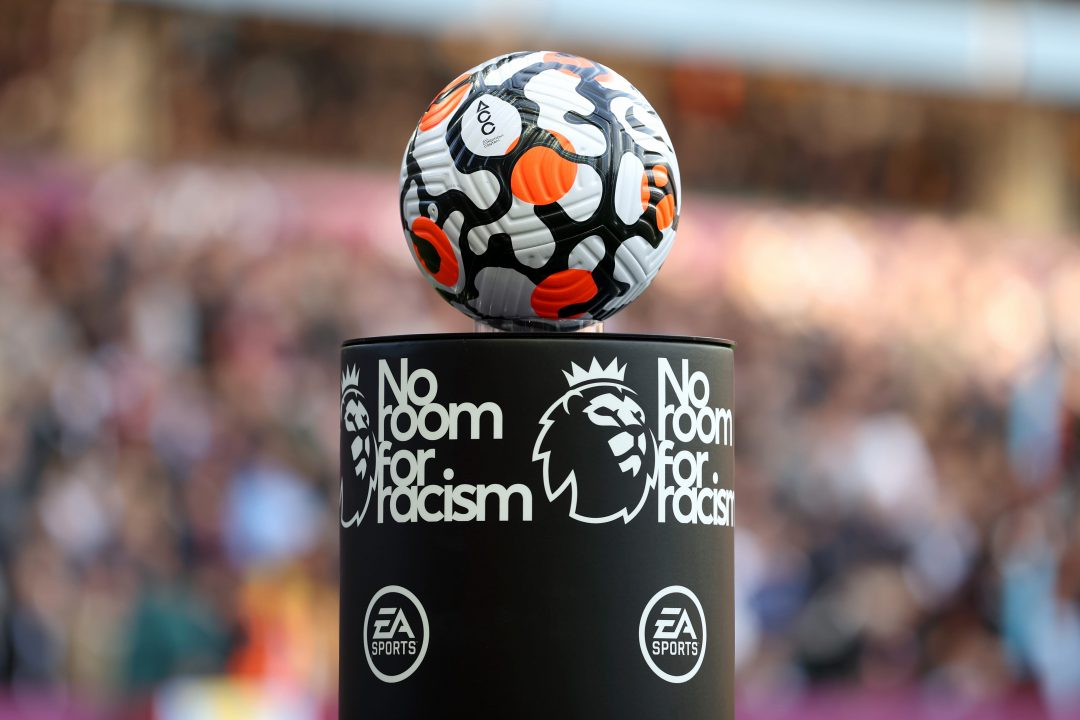 Nguewo says there isn't even an end point to reach.
"It'll always be there because people will ways be criticizing," he said.
Katibi agrees there is the correct momentum which is positive and will lead to transformative and behavioural change.
"This journey has been on forever, but it was not in the limelight as it is today," she said. "However, it's also a challenge because a lot of this is performative, the change that needs to happen cannot happen through a three or one-year project, they have to be continued funding to make the shift."
Katibi believes there will never been an end to racism since there's not enough being done.
"That's the hard truth," she said. "The concept of white superiority is still being passed down to people who are very young but who should be the change."
Until then people like Saka and Nguewo will always suffer, alone.