Oshawa mother Ashely Bollert is one of many Canadian parents feeling the stress of a spike in COVID, flu and respiratory syncytial viruses (RSV) at this time of year.
She recently had to take her two boys, ages 27 months and nine weeks, to Lakeridge Health Oshawa with RSV.
Bollert encountered around a five hour wait in the emergency room and wasn't pleased with the initial care she received.
"We were only in the waiting room for about four-and-a-half hours which I thought was very fast for the Oshawa hospital," she says. "My problem was the care I got after that. The doctors spent like four minutes with us."
The recurrence of children's RSV, an ongoing shortage of children's painkillers, and the return of the yearly flu season – on top of COVID – has put hospitals in Ontario under a lot of stress.
According to the Government of Canada, the prevalence of RSV infections nationwide is higher than what would be normally expected at this time of year.
At Lakeridge Health Oshawa, which has been under tremendous strain because of RSV, this has resulted in several elective surgeries being postponed to make room for the influx of patients.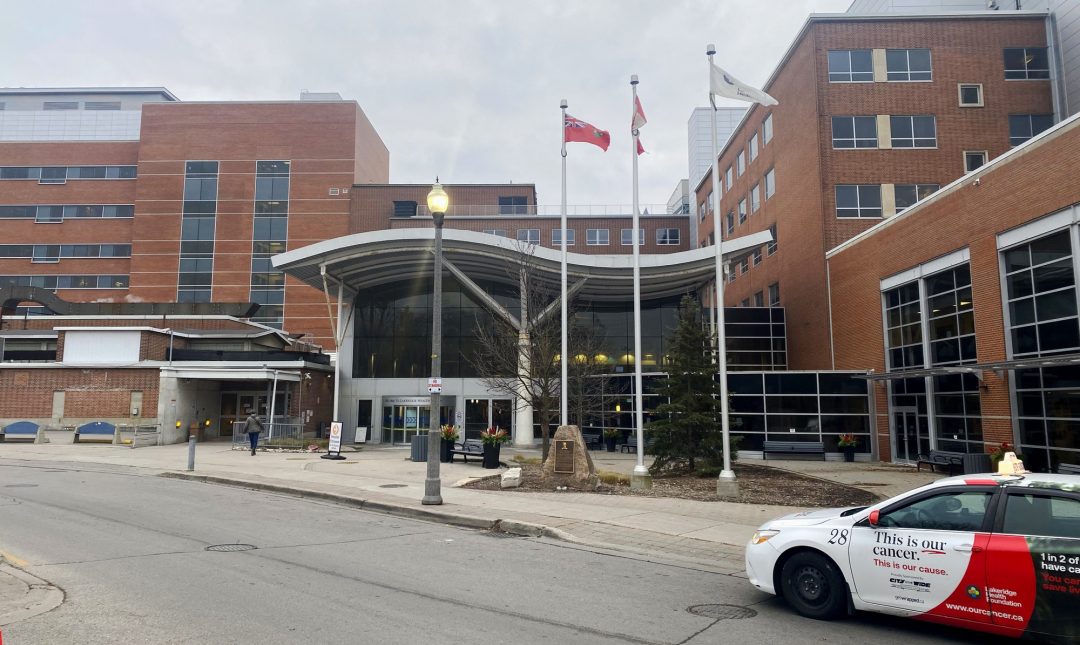 Dr. Elsaid Elrify, a pediatrician at Lakeridge Health Oshawa, says the COVID pandemic has influenced the current rise in RSV cases.
"So, last year, and specifically this year, RSV has been quite a busy season," he says. "Partly due to the lockdowns, children and young kids have been back to school so there's lots of RSV infection that presented through the clinics and to the hospitals."
Elrify says the hospitals are exceeding capacity because they have limited staff and beds.
"Because of the nature of the infection, these infants and children need high maintenance care so there's quite a significant strain on the nursing staff and on the physicians who can provide the care," he says.
Elrify says taking the space that is commonly occupied by either the surgical or adult patients, and using it for children, is important for the well-being of staff since it reduces the patient to staff ratio.
"It's not the best way, it's one way since you need to free more staff to look after these babies and also you have more space," he says.
"At the hospital, we have an area for day surgery that area is now being occupied by the affected children which gives an extra four to five beds, plus the staff who were looking after the surgical patients who will now be freed up."
Elrify says educating the public could be the key to preventing a mass outbreak.
"I think the best way to prevent is by educating the public by having more clinics available for the 'not so sick' patients otherwise the hospital is getting really overloaded and can't keep up with demand," he says.
Meanwhile, Bollert says her kids' illness has affected her life dramatically. She can't go grocery shopping alone, she had to cancel three birthday parties – which hinders her kids from being able to bond with other family members – and she missed a reunion with friends she hadn't seen in ten years.
Bollert also ended up contracting the virus and pneumonia.
"I'll be honest, my mental health has taken a dive being at home constantly," she says.
Bollert warns parents that life will be tough to handle if anyone's children contract the virus.
"There's no easy way to get through it," she says.
Although Bollert would never want her children to get sick, she highlights that there is always a bright side to every situation.
"My kids have been sick and my husband has been home and we've all wanted to kill each other a little bit," she says with a laugh. "But we've also had more bonding moments and more connecting moments as a family of four than we got the opportunity to have since my newborn came home."
While RSV seems to be on the decline in Ontario, according to health minister Sylvia Jones, influenza is still anticipated to intensify.