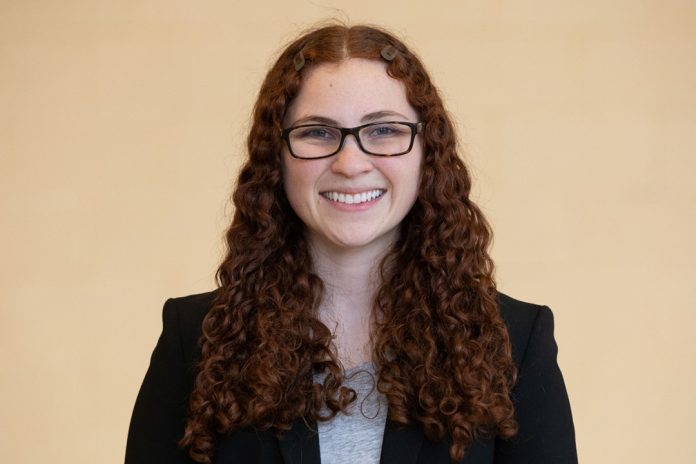 Durham Region is in the process of developing a crisis-response service that doesn't require the use of police.

The model, known as the Durham Alternative Crisis Response, uses a civilian-led team to respond to mental health, substance use, and social disturbance calls that do not involve violence or danger.
Rachel Bromberg, the executive director of the International Crisis Response Association, heads the initiative. The region retained her organization to help build the team.
The Durham Alternative Crisis Response team will dispatch mental health experts and those who are trained to respond to mental health-related crisis calls.
The program hopes to make people feel safe reaching out for help when they're in crisis and lessen the stigma around mental health.
A dispatcher will determine if the call constitutes a response that would require mental health experts. If dispatched, the team would be sent in a discreet vehicle without the use of lights or sirens.
Bromberg says advisors responding to such calls can provide a variety of support systems once they arrive.
"They'll provide information, resources, referrals," she says. "They can provide transportation. If a person wants to go to a shelter, wants to go to a hospital, wants to go access another mental health service or wants to access any kind of social service, the team can provide consent-based transportation to that service."
Additionally, the team can also provide support for family members or other people in the vicinity of the incident, such as a bystander who calls 911.
Replacing police, who may not have mental health crisis training, with professionals that can respond immediately – as opposed to the future – was the driving force behind this project, according to Bromberg.
"This is a non-police crisis team that can respond immediately to mental health crises in the community, deescalate and provide resources and referrals to prevent people from going into crisis again," Bromberg says. "They would get there quite quickly. This is an immediate response service. This is not a like within 24 to 48 hours service."
In 2020, Durham Region council passed a motion to begin the development of the team, on the heels of other regions doing the same, including Toronto and Peel Region.
Bromberg says it's not about removing traditional emergency responses, but rather having a more specialized approach to help those struggling in specific areas.
"We see it as a fourth branch of the emergency support system because fire is an emergency, crime is an emergency, physical, mental, medical crises are an emergency and mental health crises are also emergencies," Bromberg says. "You need people who have expertise in responding to that kind of emergency.
Carea Community Health Centre was one of the organizations that participated in a focus group with Bromberg. Carea does a multitude of social work initiatives across the region, including mental health support.
Francis Garwe, the CEO of Carea, says the alternative response method is a great opportunity for his team to further implement resources they already have available.
"Through the region, through the provincial government, it's one solution that we definitely know is going to save lives," Garwe says.
Bromberg says there will likely be two or three pilots launching next year.
She and her team hope to then expand to cover all of Durham Region within the next few years.
The project team is currently getting feedback from the public.
Community members can register for information about the project and provide feedback to the team at https://yourvoice.durham.ca/non-police-led-mental-health-crisis-engagement