Although Durham Region offers many different social services to assist community members, with everything from affordable living to rehabilitation, one task force is set out to support marginalized people in the community.
The Durham Region Anti-Racism Taskforce is developing strategies to address structural, systemic and interpersonal racism. Its goal is to then put these strategies into effect within the community.
The task force was formed by a regional council in the wake of the social reckoning that followed the murder of George Floyd in the U.S.
The task force appointed three new members in February of this year, bringing the total number to 14.
Focus on lived experience
According to Durham Region, the task force consists of "racialized community members with lived experiences."
A regional town hall early on brought members of the Black community together to share their experiences. They highlighted lack of access to healthcare, negative experiences with the criminal justice system and racial barriers within education.
Despite the task force being initiated as a result of heightened awareness of anti-Black racism, the committee is fully open to supporting all marginalized communities in Durham Region.
Allison Hector-Alexander is the director of diversity, equity and inclusion at Durham Region. She helps support the task force through operations such as resourcing, connecting referrals and conducting background research.
She says looking after all racialized groups was planned from the conception of the task force.
"The mandate is to really look at all racialized communities, whether it is anti-Asian racism, or whether we are looking at anti-Indigenous racism as well," Hector-Alexander says. "We're looking at all communities that experience racism."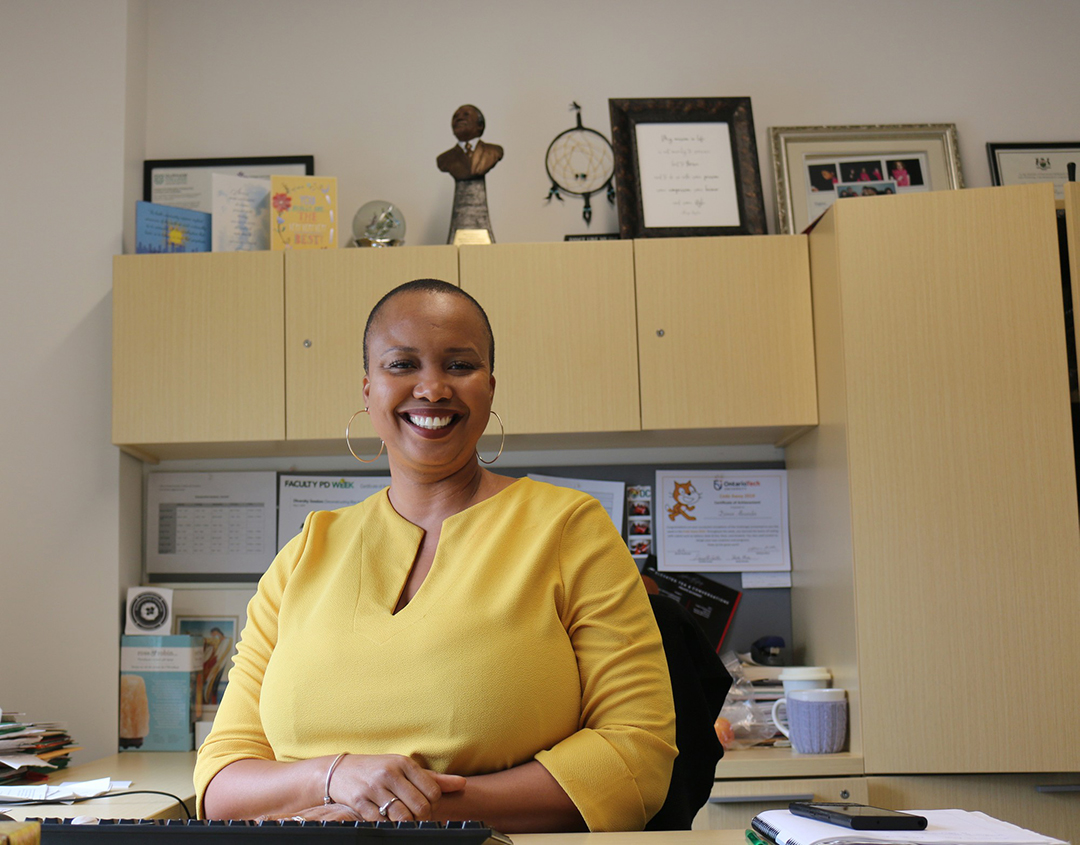 She describes racism as "a 400-year-old problem" which means there is no one definitive answer on how to attack these issues.
One step at a time
Instead, the task force looks to address issues in chunks. This includes building resources for education and learning, building partnerships such as school collaborations and creating a standard for the region when it comes to the treatment of marginalized groups.
The most important thing for Hector-Alexander is connecting with these communities personally.
"We want community members to really say to us, 'this is what our experience has been.' Then we want to hear from them on how we best approach it," she says.
The idea around building a sense of community is shared by Rawle Elliott, a former member of the Ontario Office of the Provincial Advocate for Children and Youth.

Elliot also is an active board member of the Durham Community Action Group, which was started by a group of predominantly Black parents in Durham Region in 2008, after seeing a rise in anti-Black racism in their communities.

Handing down to the next generation
He says task forces like the one in Durham Region thrive when the youth are just as well educated as well as the members of the committees themselves.

"As much as possible, they should listen to the different voices that come, including young people because we old folks aren't going to be around much longer," Elliot says. "There needs to be a succession plan in terms of dealing with things like anti-Black racism, anti-Asian racism and all those things."
Inspiring the next generation of allies and advocates for this cause is also important to Jackie Williamson, a member of the Durham Region Anti-Racism Taskforce.
She hopes initiatives like this motivate young people to speak up so that they don't have to endure some of the experiences she herself has faced.
"I think in my 30-year career, (racism) is just something that we've dealt with," Williamson says, "So if we are gonna be part of the grassroots, let's make sure that we start opening our mouths and being vocal about what's happening and making sure that the next generation makes sure that this doesn't happen to my grandchildren."

—
Rawle Elliot is also working on a project known as "In Their Own Voices." He says it deals with addressing anti-Black racism in schools and with police in Durham Region.
To learn more, contact Durham Community Action Group at dcagdurham@gmail.com.