Co-written by Navraj Sandhar
The Durham Lords fell to the Seneca Sting by a score of 3-2 in the semi-final of the 2022 Ontario Colleges Athletic Association (OCAA) Women's Soccer Championship after needing extra time to decide the match.

The 120-minute thriller saw the Sting dominate possession and outshoot the Lords 24 to 6, despite the even score throughout the match.
Lords' goalkeeper Nikki Bradshaw put on a stellar performance, stopping 12 of 15 shots on goal including a penalty save.
Durham forward Sage Thomas-Roberts opened the scoring early in match with a left-footed shot similar to her goal in Thursday's quarter final match. The Sting followed up with a quick answer from the Olivia Lamacchia.
Erika Bjorgum gave the Lords their second and final lead of the match with a beautiful free kick goal, floating it over Sting goalkeeper Raven Edwards into the left side of the net.
That goal was equalized by the Sting's Jordan Burke just over two minutes later with a long free kick that bounced off Bradshaw's hands into the net.
Lamacchia put the Sting in front with a 111th minute header from a free kick whipped inside the box.
The Sting held onto the lead for the rest of the match and will play for gold Sunday afternoon.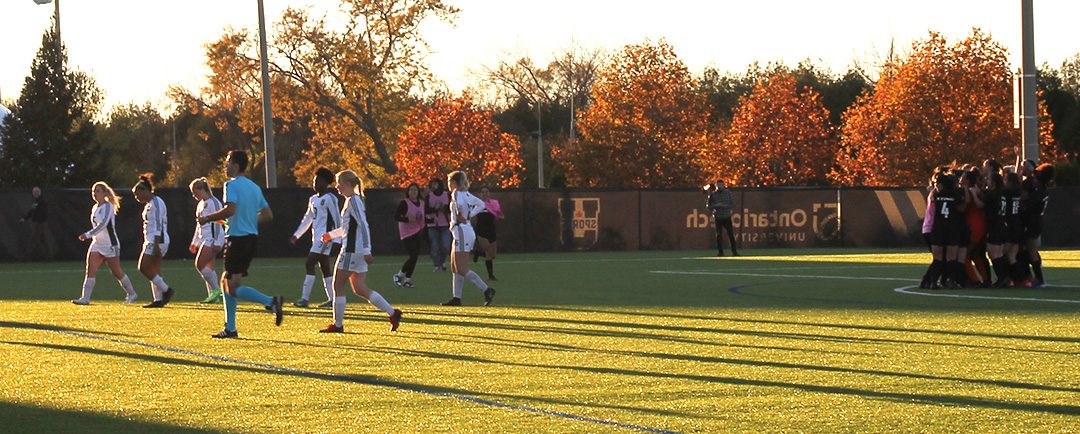 The Sting came into this game having conceded only one goal all season.
Despite the loss, Durham College head coach Alex Bianchi was pleased with the team's performance against the undefeated side.
"[The Lords] were outstanding," he said. "An effort that I was very happy with, I'm very proud of what they did."
Bianchi said he is confident with their strategy going into the bronze medal game.
"We're just gonna play exactly how we did, we could've won this game," he said. "We'll just reload and go get it tomorrow."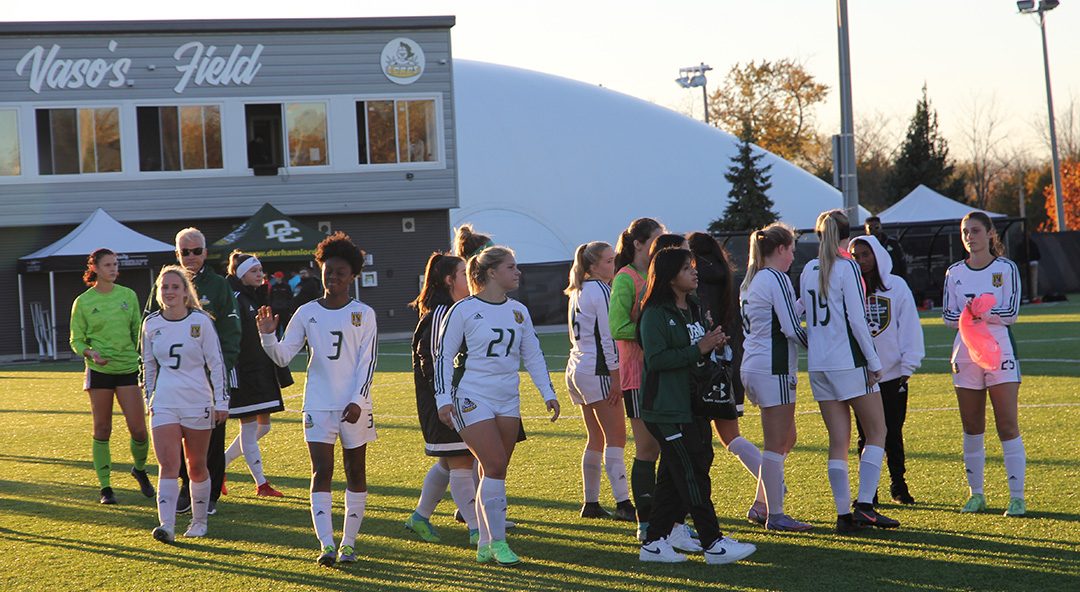 The Humber Hawks also required extra time to defeat the Niagara Knights 3-2.
The first goal came from Hawks' Kaitlynn Russel, with Knights' Natasha Desjardins tying it in the second half courtesy of a bounce off of Hawks' defender Remi Pelletier.
OCAA Player of the Year Sydney Sica gave the Knights the lead in the 85th minute before Elisa Oliveira scored an added-time stunner for the Hawks to force the game into extra time.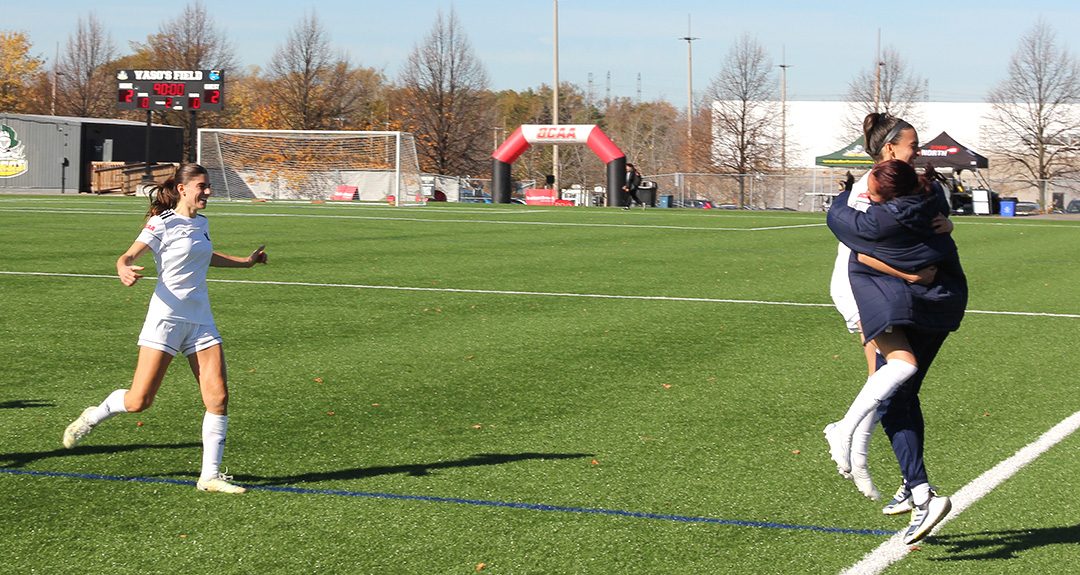 Pelletier quickly forgot about her unlucky bounce after scoring the game winning goal in the 117th minute to send the Hawks to the gold medal game.
The medal games begin on this afternoon. The Lords take on the Knights at 12 p.m. for bronze, and the Sting battle the Hawks for gold at 3 p.m.