Co-written by Hafed Almadani
The Durham Lords lost 3-2 in the dying minutes of the bronze medal game at the 2022 Ontario Colleges Athletic Association (OCAA) Women's Soccer Championship on Sunday, giving the Niagara Knights their first-ever medal in the provincial tournament.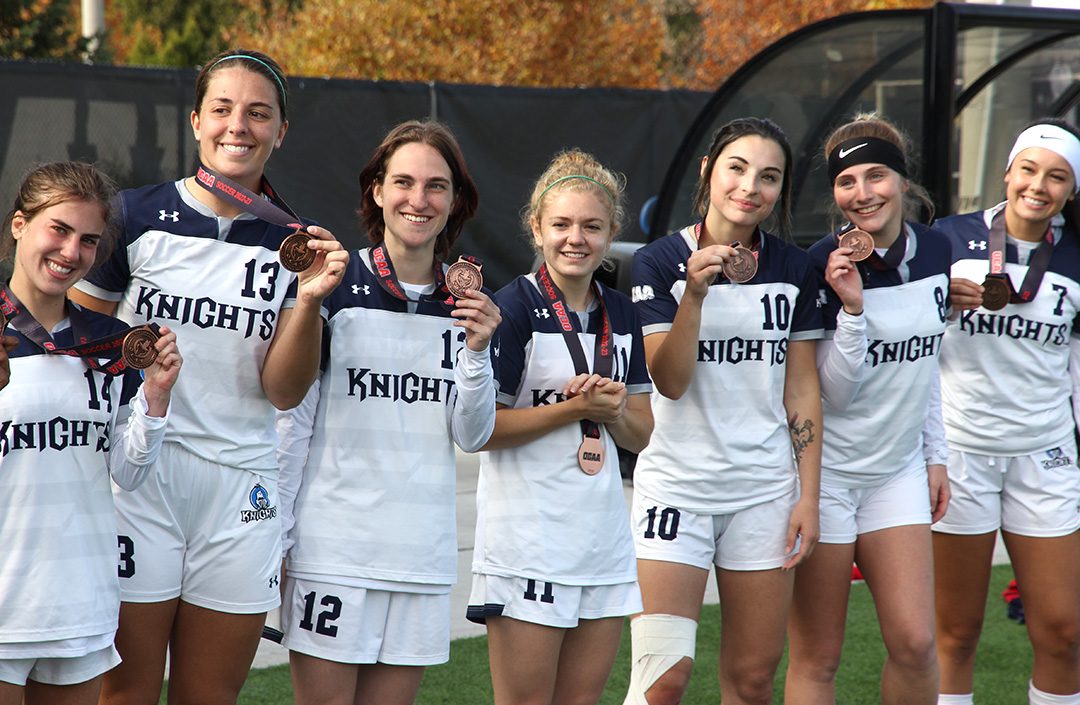 The Lords started the match by conceding two goals in under 11 minutes. Megan Morgado and Sydney Sica put the Knights in front with back-to-back goals within three minutes of each other.
Durham failed to show up in the first half, with Durham College head coach Alex Bianchi showing frustration from the sidelines at their performance.
At the halftime break, Bianchi made a tactical switch from the 4-3-3 to the 4-4-2 formation.
This led to the Lords scoring two goals in quick succession to tie the game.
Erika Bjorgum and Sage Thomas-Roberts managed to get on the score sheet in under five minutes to build momentum for the Lords.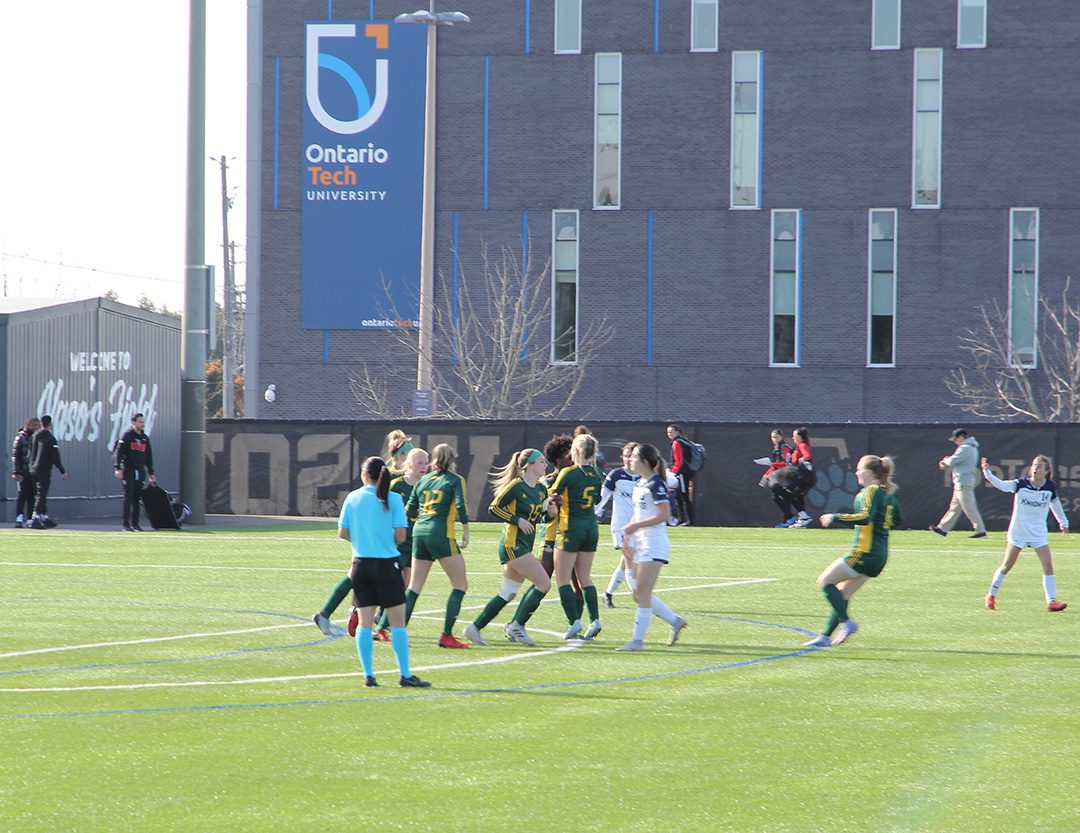 The advantage continued for a long period in the second half but the Lords couldn't finish their chances.
In the 81st minute, the Lords lost possession of the ball which led to the Knights counterattack down the left side.
A cross whipped into the box that led to a scramble, and the ball trickled into the back of the net with Knights' Rylan Greatrix getting the final touch.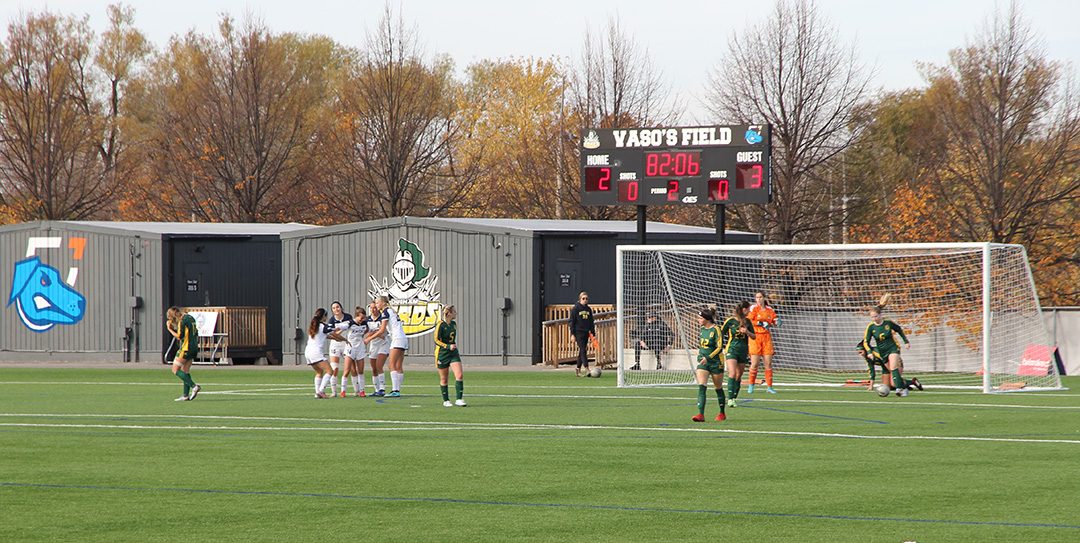 Bianchi was disappointed by how his team started the match.
"We started off so slow," he said. "We just weren't mentally ready."
However, Bianchi was satisfied with how his team came out for the second half.
"I just told them to look at themselves in the mirror, is this the way you guys want to go out," he said. "Do you guys want to go out rolling over, or do you want to go out fighting?"
First choice goalkeeper Nikki Bradshaw was proud of how her team performed.
"I definitely think we could've done a bit better in the first 20 minutes but then as soon we woke up, we went hard," she said.
Bradshaw is upset about playing her final game with the Durham Lords.
"I'm definitely going to miss this, I put lots of hours into this," she said.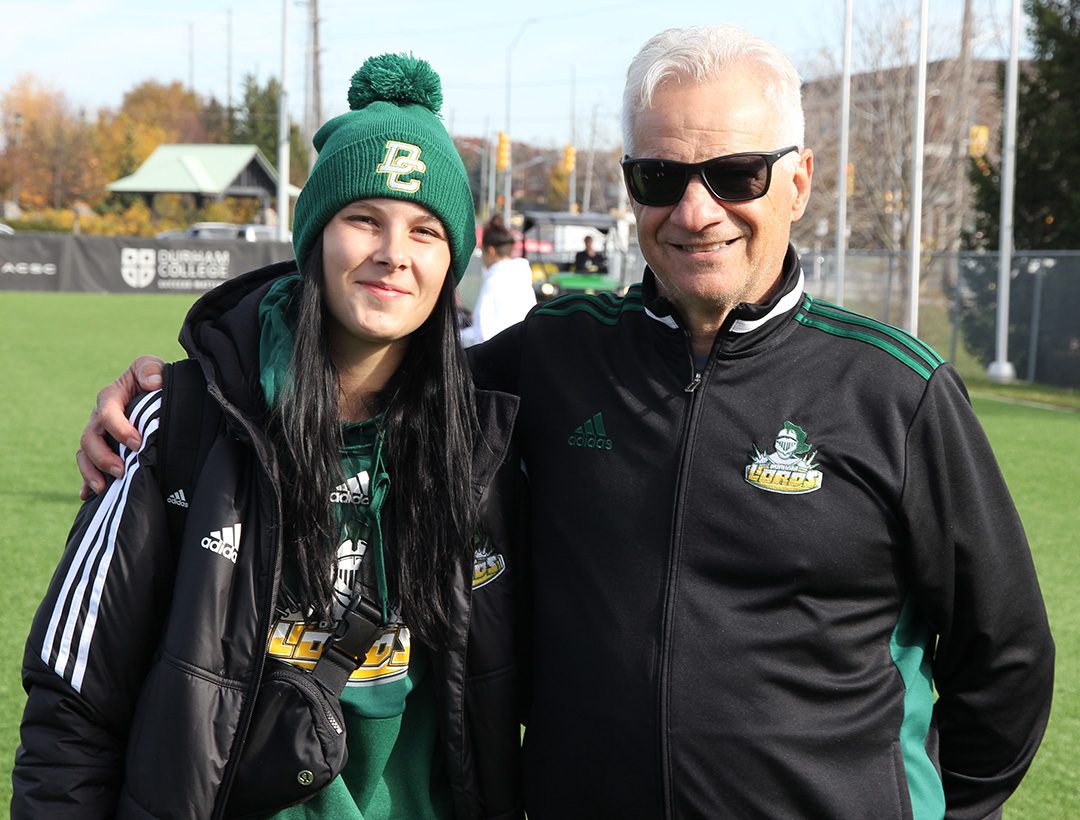 In the final match of the day, the Humber Hawks defeated the Seneca Sting 2-0 to win their eighth OCAA gold medal, bringing their total medal count up to 20, the most in the OCAA.
Hawks forward Chantel Spalla opened the scoring In the 11th minute. Their leading scorer Kaitlynn Russell iced the game with a 53rd minute goal.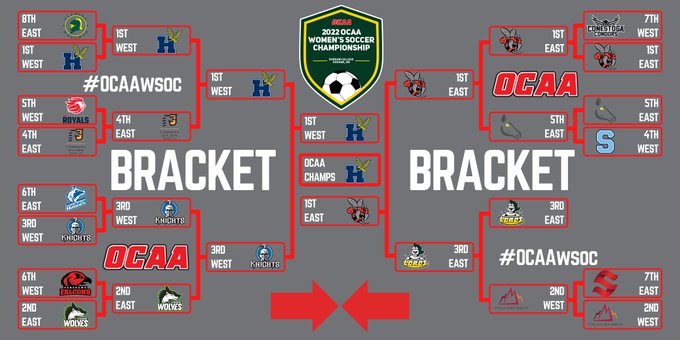 The Hawks now hold the second most OCAA gold medals for women's soccer, behind only the Fanshawe Falcons with nine.