Co-written by Sophia Abbasi and Madison Duchin
(A mock disaster exercise is taking place today on the Durham College and Ontario Tech campuses in north Oshawa. Chronicle reporters are working to cover the event as part of the exercise.)
11:42 a.m.
Police have arrested a second person in connection with an incident at 22 Majors Rd. earlier this morning.
A woman was arrested and is now in custody. Witnesses say she is the person who ran a car into a crowd of protesters earlier, injuring at least ten people.
There's no word yet on charges.
11:20 a.m.
Police have a man in custody following the assault at 22 Majors Rd. this morning.
Police sources say Abdullah Bambe was also in possession of a gun. However, police will not provide additional details as the investigation is ongoing.
According to witness Jason Hammond, 45, says he witnessed Bambe give the gun to a woman outside the party.
11:13 a.m.
Armani Lowe, 22, says he called police after trying to break up party. He says a man punched him in the face. Lowe was screaming in pain and holding his right eye, but he says he's didn't get help from paramedics.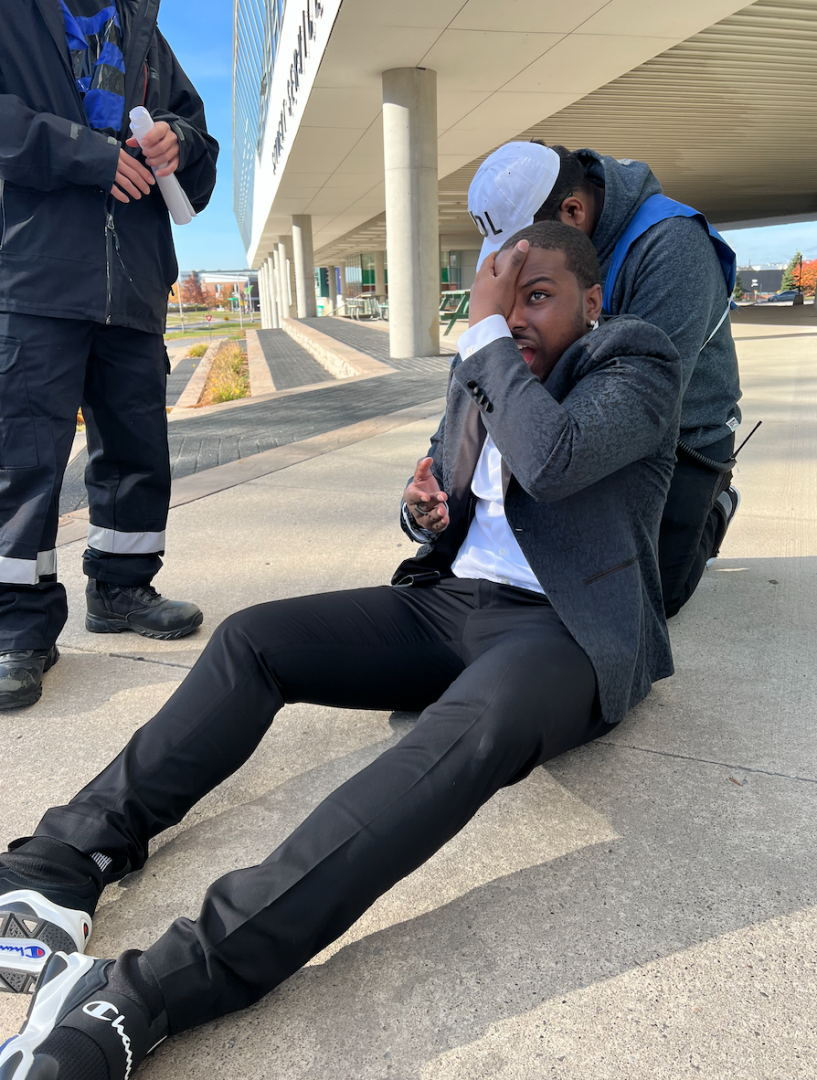 Peter Robinson, 26, was at the party and confirmed that Lowe was punched in the face by a person in a black hoodie.
10:50 a.m.
Police are now searching for a suspect who allegedly assaulted a concierge at 22 Majors Rd., and broke his nose.
At least three witnesses say the person is a female and wearing a half-skull mask, though the concierge, Armani Lowe, says it was a male.
"He's tall, buff, he is strong, he's all-black and he's a grey-headed male," he says.
A police photo shows a Caucasian person in an all-black outfit walking out the hallway door inside the condo. The person in the photo has long hair and feminine features.
10:40 a.m.
Alexa Carter, who hosted the party at #308-22 Majors Rd., says she kicked out one of the guests for having COVID.
She says the building's concierge showed up and was punched by an unknown assailant wearing a half-skull mask.
According to multiple witnesses and a police officer, there were about twenty people at the Halloween party. Once outside, they chanted "no freedom until no mandates."
According to witnesses, a young woman also overdosed on a mix of fentanyl, cocaine and alcohol outside the party.
Firefighters and paramedics are on scene.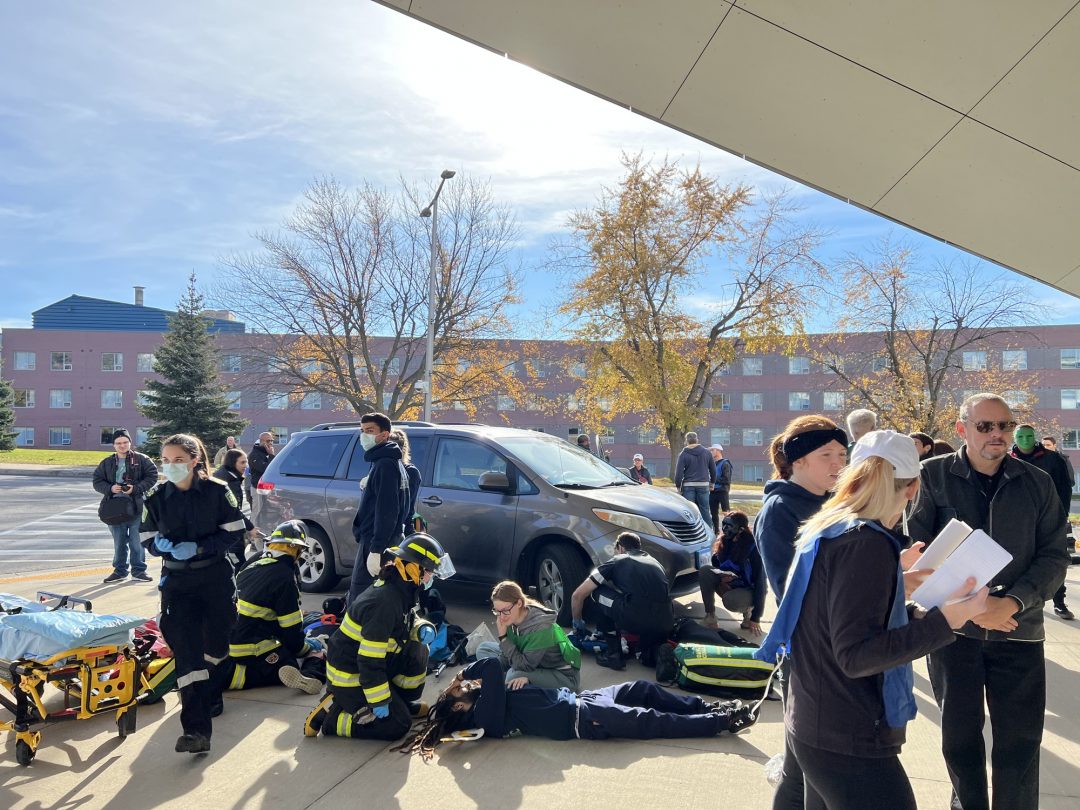 10:30 a.m.
At least four people are injured after a woman hit a crowd of protestors with a car at 22 Majors Rd. in Oshawa around 10:15 a.m. today, according to witnesses.
About thirteen people in costumes, who were reportedly kicked out of a Halloween party due to COVID mandates, are protesting outside the building.
According to witness Bridgett Brown, a woman drove her car into the protestors. She says at least four people were injured. However, there are reports it could be up to ten, according to paramedics.
Brown says it appears one person has a broken wrist, and another is laying on the ground with a head injury.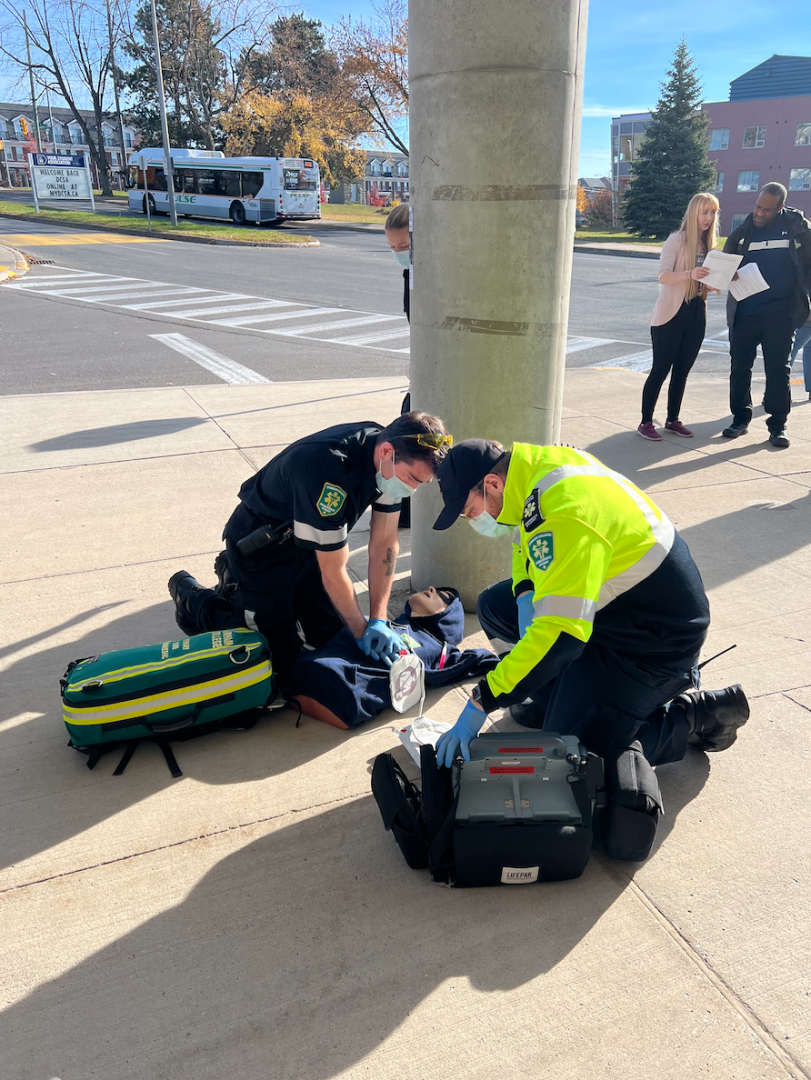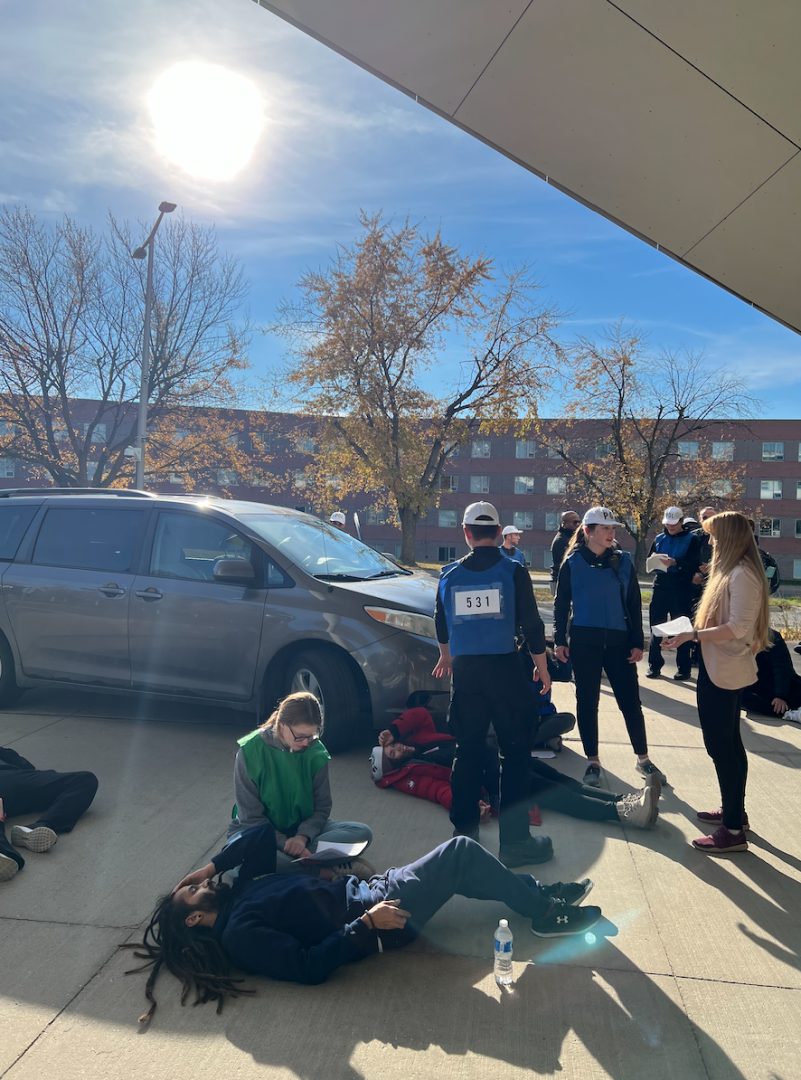 10:00 a.m.
A mock disaster exercise is taking place today on the Durham College and Ontario Tech campuses in north Oshawa.
This exercise takes place from 10:30 a.m. to 11:30 a.m. It involves students from a number of programs.
Emergency vehicles will be involved in the disaster and there will be people acting in distress, the use of smoke machines and people being moved around on stretchers.
This is the fourth year for a mock disaster at Durham College and Ontario Tech.