Story by Navraj Sandhar and Hafed Almadani
The host Durham College Lords have advanced to the semi-final of the 2022 Ontario Colleges Athletic Association (OCAA) Women's Soccer Championship and are set to face the undefeated (10-0-0) Seneca Sting on Saturday.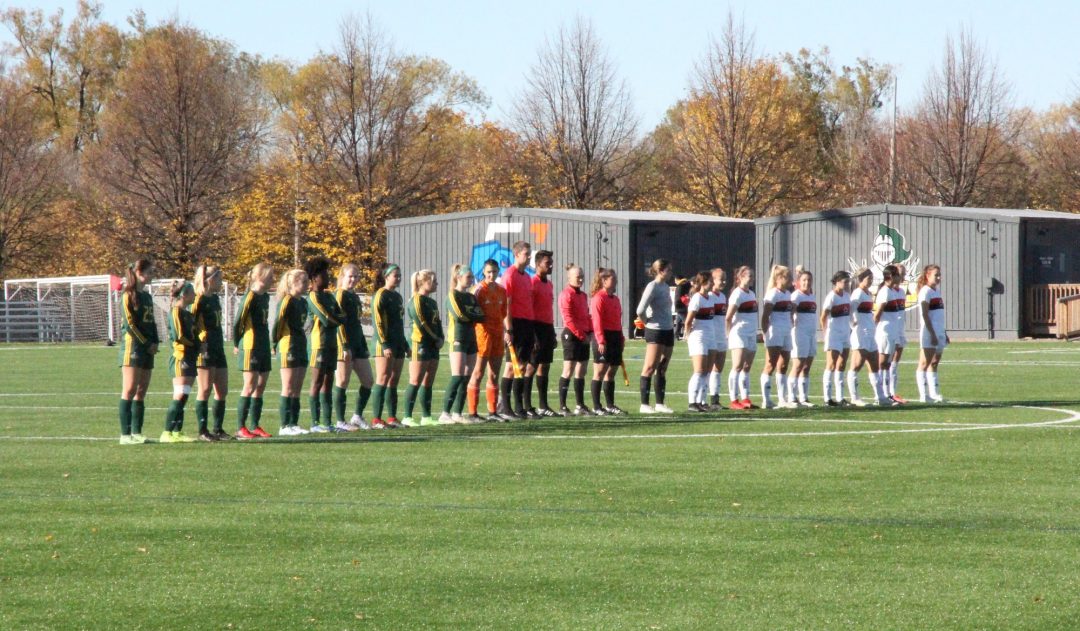 The Lords handed the second-place West Division team, the Mohawk Mountaineers, their first loss of the season in yesterday's quarter final match by a score of 1-0.
On the cold afternoon in Oshawa, the Lords outshot the Mountaineers 13 to 6. Despite the weather the home field support was in full effect, giving Durham the edge.
The Lords top goal scorer, Sage Thomas-Roberts, put them in front after a beautiful left footed strike in the 50th minute. The game was evenly matched for the full 90 minutes, but the Lords dominated possession and had the better chances.
Head coach Alex Bianchi was satisfied this the team's performance.
"I thought we played well," he says. "We probably could've scored an extra goal…which would have made it probably a little easier at the end and not as stressful."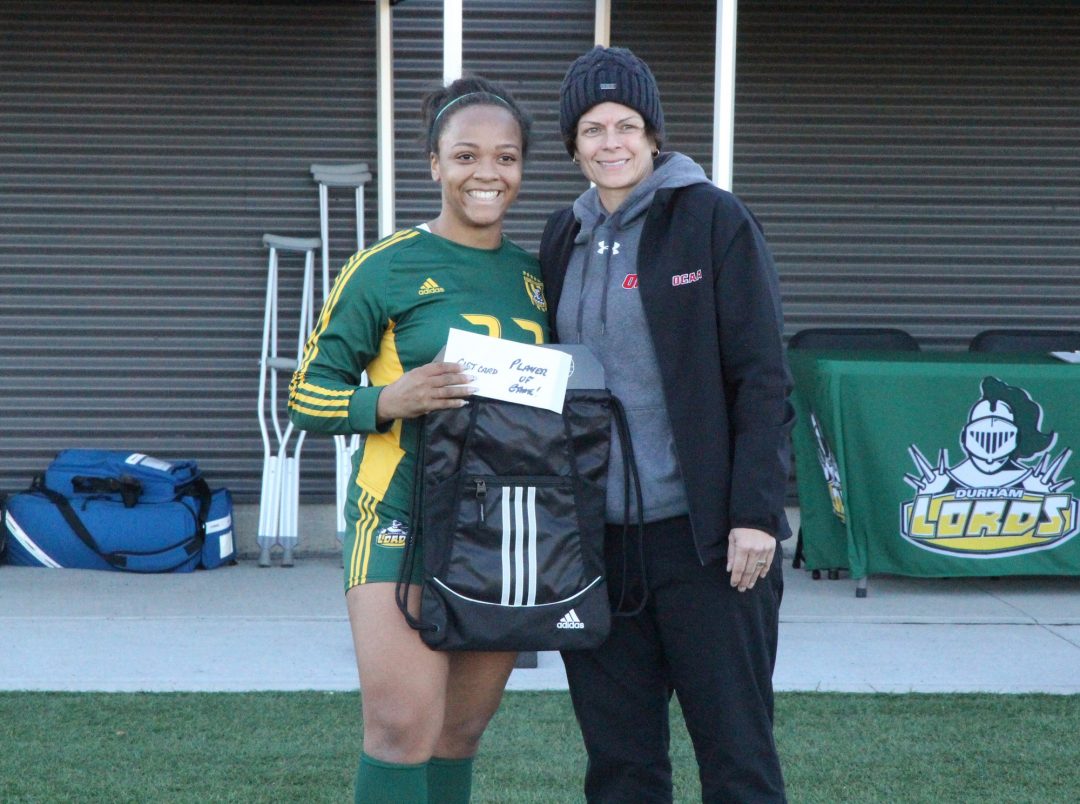 Bianchi hopes to see the team earn a spot in the gold-medal game of this year's OCAA tournament.
He is confident of the Lords chances against the Sting, who beat the Centennial Colts Thursday evening.
The Lords are looking to get back on the podium for the first time since their bronze medal win in 2018. They last won gold at the 2007 provincial championship.
For the other quarter-final matchups, the Niagara Knights battered the Algonquin Wolves in a 5-0 contest.
Star forward Sydney Sica scored two goals while also providing an assist before being subbed off due to injury in the 15th minute. Her forward partner Tori Hultink also netted a hat trick.
The Knights take on Humber, after the Hawks beat the Cambrian Golden Shield 1-0. Antonia Gatti scored the lone goal from outside the box.
The Sting overwhelmed the Centennial Colts 4-0 as the Colts were unable to sustain the pressure put on by the Sting.
Their leading goal scorer Shanice Alfred opened the scoring, with Francesca Famele, Sydnie Street and Olivia Lamacchia each following up with a goal of their own. The Sting had a tournament high 22 shots in the match.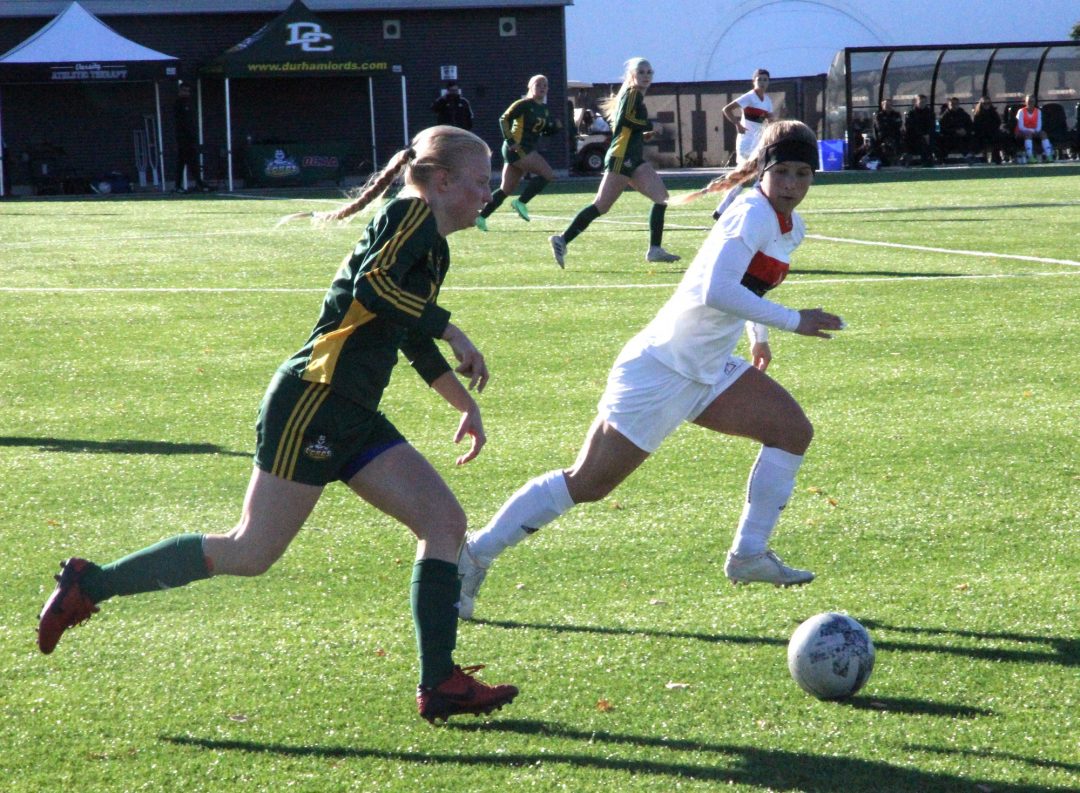 The semi-finals begin Saturday, with the Hawks taking on the Knights at noon and the Lords facing off against the Sting at 3 p.m.
The gold and bronze medal matches take place Sunday afternoon.