Some college students across North America are facing higher rates of anxiety because of the pandemic but there is help available at Durham College.
A 2020 study published in the Journal of Medical Internet Research found about eight in ten U.S. college students were concerned about their grades facing a toll due to the pandemic.
Roughly 71 per cent of them agreed that they felt increased anxiety due to COVID-19.
Their anxiety led to issues such as sleeping difficulty, social isolation, lack of concentration and stress over their academic performances.
There are many outreach services available at Durham College (DC) that help students who may be facing these same anxieties.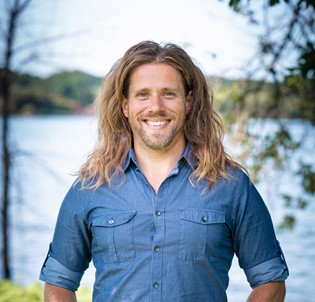 Jamie Meldrum is a wellness coach at DC and has some helpful tips to maintain good grades and mental wellness.
He said students should evaluate whether expectations are their own and identify if they are healthy or not.
"Some might say expectations generate motivation and drive to get things done and achieve higher grades," said Meldrum, "while at other times unmet or unrealized expectations can have a negative impact on our self-confidence and can lead to feeling overwhelmed and stressed out."
He also advises booking appointments with peer wellness coaches at the college.
They assist students in creating organization and time-management skills to improve academics.
Durham College also offers support through the Campus Health and Wellness Centre, the Indigenous Centre and the Access and Support Centre.
Students who live in residence can also turn to residence advisors who are there to support students' well-being.
"Be assured that we have a full management staff to deal with any concerns and assist communication between students and roommates," said Louise Stiles, a Durham College resident outreach worker. "Residence staff are caring, compassionate and understanding, and no issue is too big or too small."
Stiles said her role at DC is to offer mental health support to students living on campus.
There is also the Student Academic Learning Services (SALS) centre. It offers tutorials, workshops, appointments, peer tutoring and quiet spaces on campus to study.
In addition to the Durham College resources, there are other ways for students to manage the anxiety they are facing during the pandemic.
Students should create routines, maintain a proper sleeping schedule, take time for work breaks and be sure to connect with family, friends and peers, according to Michigan Medicine at the University of Michigan.
The centre also reminds students that negative emotions during these unprecedented times are "completely normal and valid."
GOOD2TALK is a free service available 24/7 for post-secondary students in Ontario. Qualified professionals provide confidential and anonymous counselling over the phone and text.
Post-secondary students dealing with anxiety, depression, drug abuse, financial struggles or loneliness can call 1-866-925-5454 or text GOOD2TALKON to 686868.