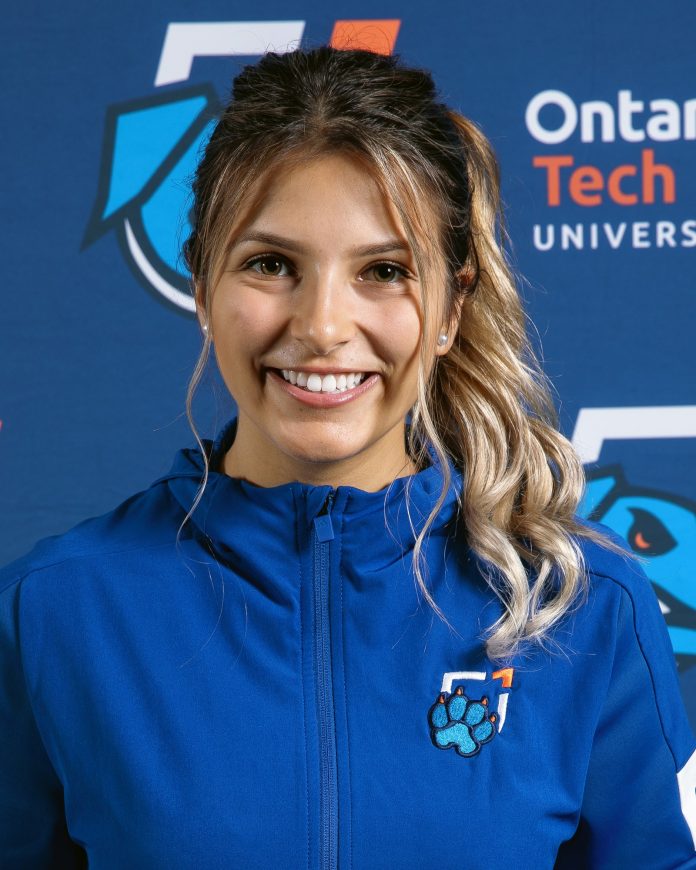 It all started at the age of six when her figure skating coach suggested she should play hockey because she "skated like a boy."

What started out as a suggestion has now turned into a lifestyle for 21-year-old Sophia Christopherson, who plays defence for the Ontario Tech Ridgebacks women's hockey team.
From Langley, B.C., she came to Ontario Tech after being recommended by a friend to the university's hockey coach.
She said she liked the small feel of the campus and, after speaking with the coach, decided to move across the country.
At first she said as a student-athlete it was difficult figuring out how to prioritize her schedule. But Christopherson, now in her fourth year, has been able to pull through.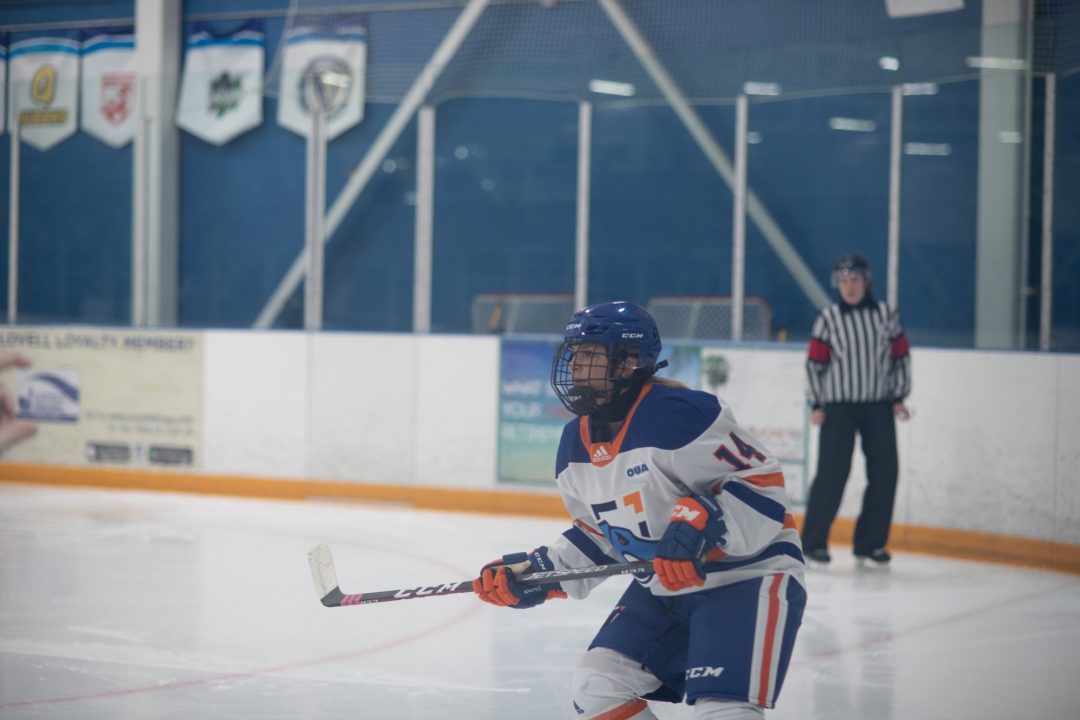 There is no university hockey this school year due to COVID-19, but during a regular season she said a typical day would start at 7 a.m. followed by practice at 8 a.m.
After practice, a team workout goes 11 a.m. until noon. Christopherson will then rush home to eat, shower, and head to downtown Oshawa for her 1 p.m. class. If she's lucky, she can hitch a ride from a friend; otherwise, she's catching Durham Region Transit.
Class can go for three hours, and then afterwards she'll head home, grab dinner, do some homework, and then either volunteer or work as a peer tutor.
"We have a lot of responsibilities," said Christopherson, who is studying criminology.
Despite it all, Christopherson received the Ontario University Athletics Academic Achievement Award and a U SPORTS Academic All-Canadian in the 2019-2020 academic year. Both are given to student-athletes returning to full-time studies, with a GPA of 3.7 (equivalent to an A-), and in good standing on a varsity team.
Christopherson said the pandemic created difficulties in the beginning, as it stopped her from being able to develop as a player.
She said being an athlete is a huge part of her identity and, with hockey on hold, it can be a mental struggle to stay motivated.
"I think it does really take a toll on our emotional and mental health," Christopherson said. "Hockey is like an outlet for me, especially during school. It's something that motivates me to do well during school so I can keep playing."
Christopherson was "devastated" after hearing her fall season was cancelled, followed by the winter season.
"We were all training really hard in the summer just in case there was a season in winter," she said.
But as time has gone on she's been able to get used to her new lifestyle during the pandemic.
"I've been able to adapt to it, and I try to stay positive," she said.
Christopherson has weekly team workouts over Zoom that keep her motivated. She said keeping in touch with her teammates and coach helps as well.
"I'm grateful for what I have. I'm able to see my teammates at least through a screen," Christopherson said. "And my roommates are my teammates as well, so that's kind of nice to still connect with them that way."