After a two-year hiatus due to COVID-19, The Young Novelists have finally brought their roots-rock sound back to a live stage.
The band entertained a sold-out crowd of just over 100 people at Ajax's St. Francis Centre for Community, Arts & Culture March 5.
"Ours was the first show that they've had in a while. And our first show in two years," Graydon James said.
A husband-and-wife duo, James and Laura Spink formed the band in 2009 and now live in Toronto. James hails from Verona in eastern Ontario and Spink is from Peterborough.
Their last concert was right before the lockdown in March 2020. The duo said they were performing in the U.S. and had to do an overnight drive to make it back to Canada.
"We played a house concert in Washington and we were about to play in Columbus, Ohio, and then we had to cancel to make it back across the border. We did an overnight drive, crossing the border at like 3 a.m.," James said.
"It was very uncertain," Spink said. "We were worried we were going to be stranded in the States. So that was all very exciting, and not in a good way."
The couple said pre-pandemic, they were used to playing 50 to 80 shows a year, so coming back to the stage at St. Francis was a bit nerve-wracking.
"We were a bit nervous, which wasn't normal for us pre-pandemic, we'd gotten to the point where you wouldn't really get nervous," Spink said.
They said the most challenging part of performing in-person again is interacting with the audience.
"The stuff that you're worried about is in between the songs. And that is the show, really," James said.
"That's definitely the thing that I was more nervous about," Spink said. "Not so much the songs, because you can control that, and rehearse and be prepared, but actually interacting with the audience."
James said once he was able to get some laughs from the audience he began to feel more comfortable.
The duo said they played a few new songs for the audience at St. Francis and have continued to make new music throughout the pandemic, but they've been delaying releasing a new album until they're able to tour again.
James said it's difficult for independent musicians because most of their income comes from tours.
"Musicians have to be making plans one or two years in advance. And that's been a challenge in the last two years," James said.
"The other part of touring is that you can talk to the press, and that makes the album feel like it's getting out there and being seen by more people. So all of that missing was really tough."
The couple said they had a few opportunities to play shows during the summer of 2020 and 2021, but decided to opt out because their son, Simon, was 11-years-old at the time and unable to get vaccinated.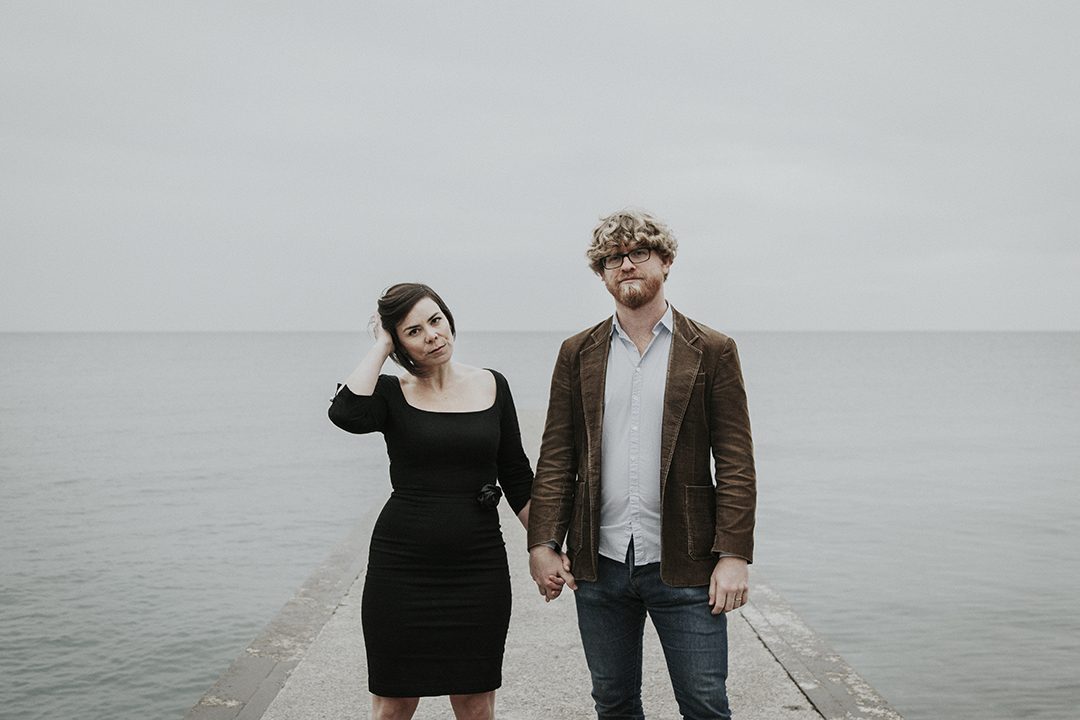 "It just didn't make sense for us. We weren't trying to make live music happen until we could feel safer for Simon," Spink said. "Now is kind of the first time that we're finally feeling comfortable because he's been double-vaccinated, and we're all boosted."
The couple said their son has joined them in the past for tours across Canada and the U.S. and said it was a like 'family road trip experience.'
But he declined to join them at their St. Francis show.
"We asked him if he wanted to come and he was like, 'No, I'm good.' He's experienced a lot of our shows, so he's kind of over it," James said.
"There are moments where he seems like he's actually proud of us. He'll say something to his class like, 'my parents are musicians, and we do touring stuff.' And then we realize, 'oh, he does actually like that he has that experience'."
The duo said they're focused on the fall and next spring for possible tour dates.
As of right now, their next show may be in Utopia, Ont. during the summer, and they'll be performing in the U.S. during the fall for some weddings.
"It's not all together yet, not totally firmed up. But we have some dates and we're happy to be going back to the States," James said.