A young Stephen Cosgrove remembers coming home from an air raid shelter in 1940 to a pile of rubble where his family home used to be.
The Germans had begun air raiding Britain in July 1940 and Cosgrove's home in the seaport city of Liverpool was hit.
As he stood in what was left of his home, he said he heard the sound of a bird. His family owned what he said is ironically called a 'German Roller Canary.'
"The canary was sitting in its cage, in the rubble, singing its head off. And I thought, well, that's a good sign," Cosgrove said.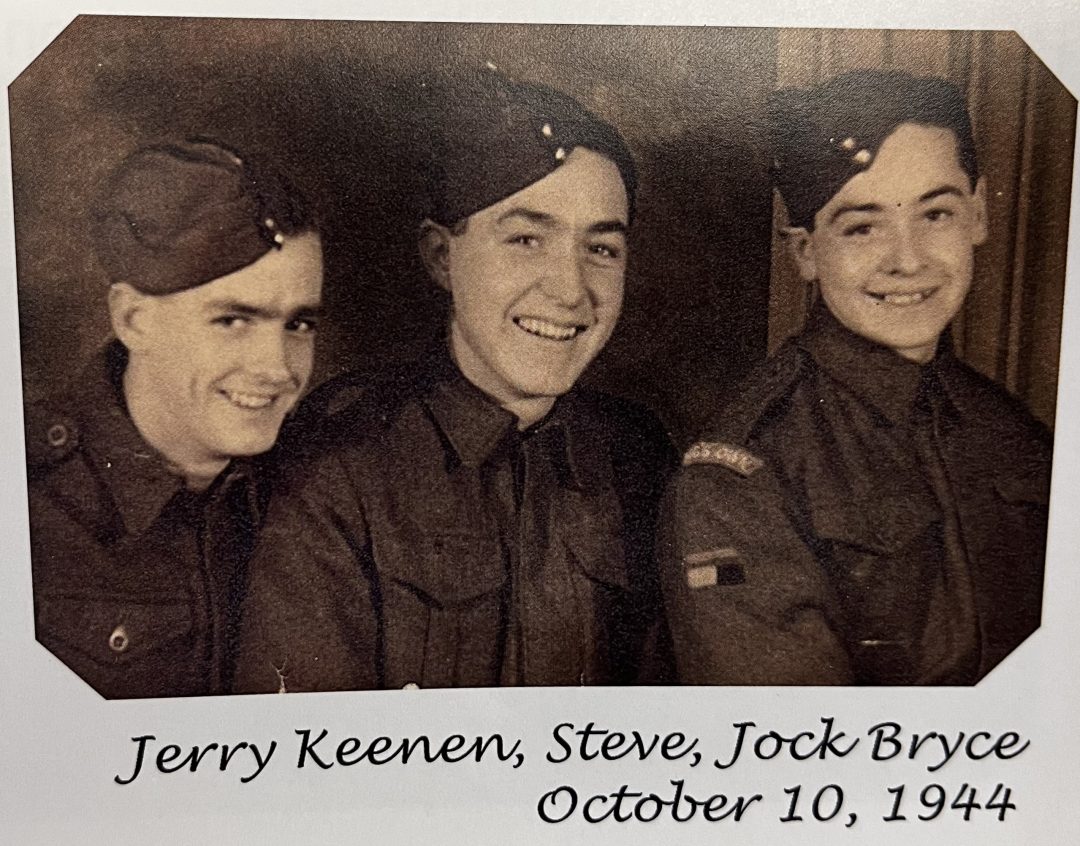 The now 96-year-old veteran, who fought in the British Army during the Second World War, has been a long-time member of the Brooklin Legion, a place that was a safe space for veterans then and continues to be today.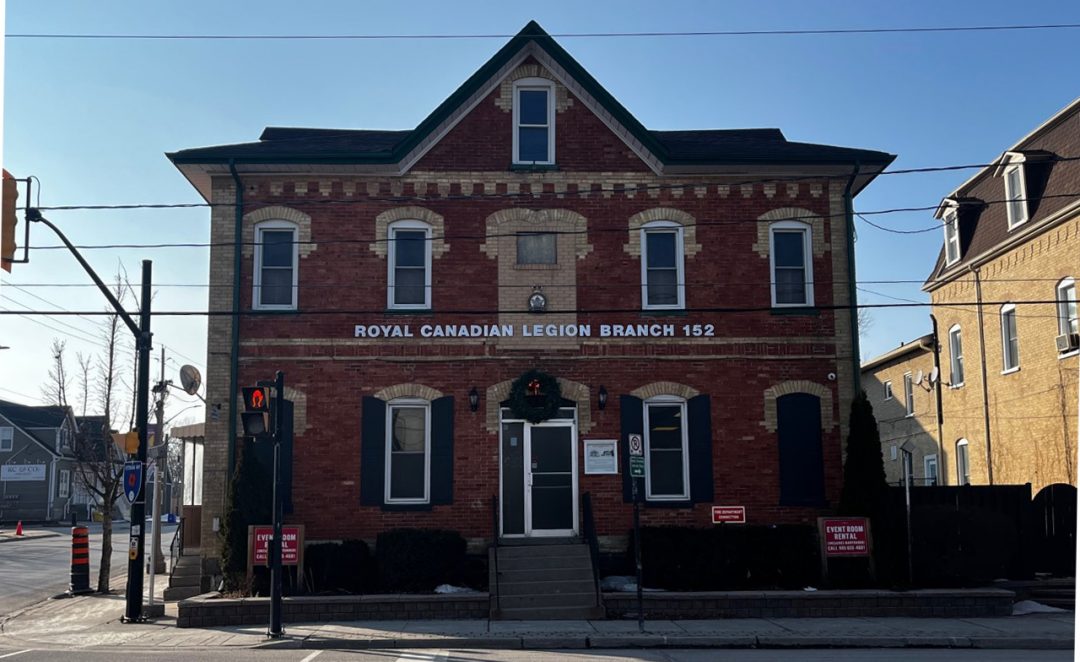 After serving in the army Cosgrove moved to Canada with his wife, Joan Cosgrove, and settled in Brooklin, Ont.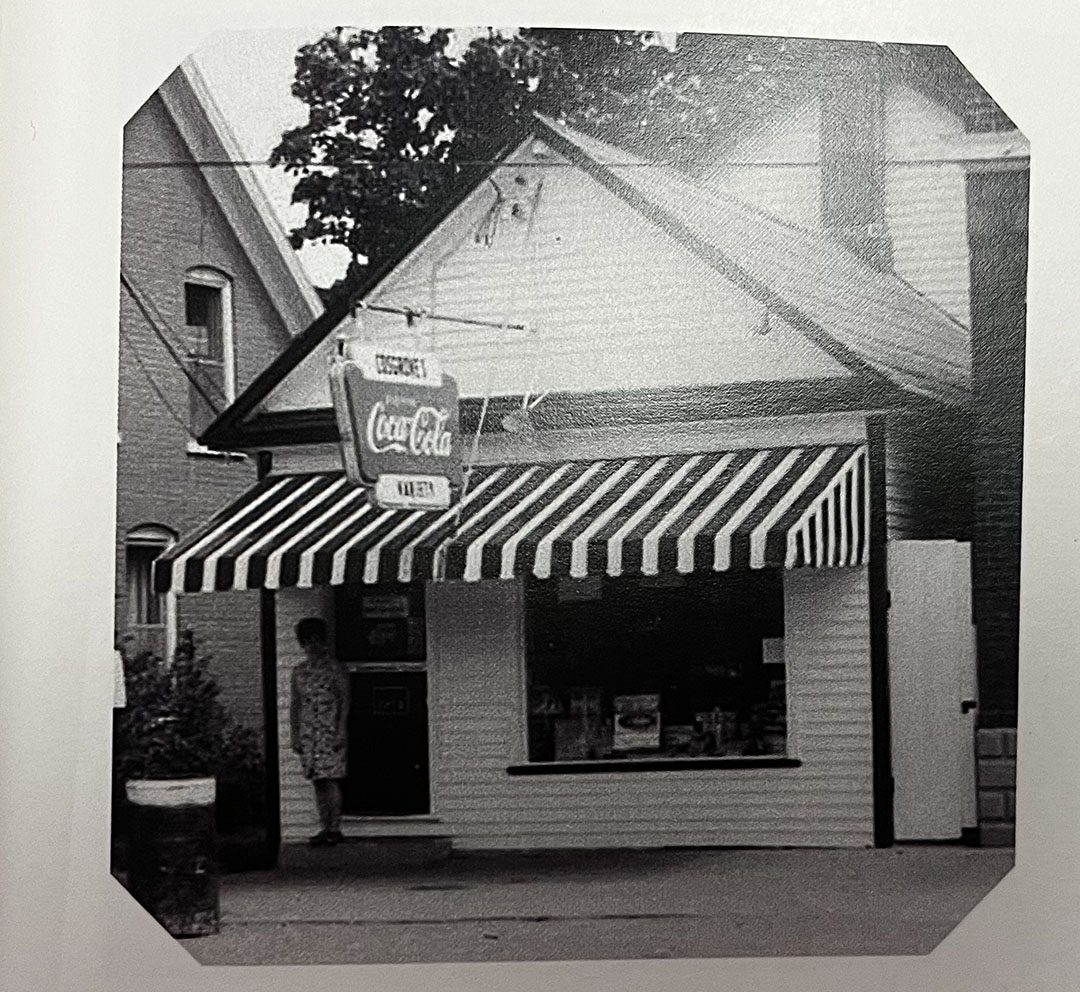 The two – now married 73 years – quickly became a part of Brooklin's history. While in their early 20s, Joan bought what became Cosgrove's Variety which was a staple variety store in Brooklin for 20 years. Along with the store, Cosgrove became a vital part of re-establishing what is now known as the Brooklin Legion.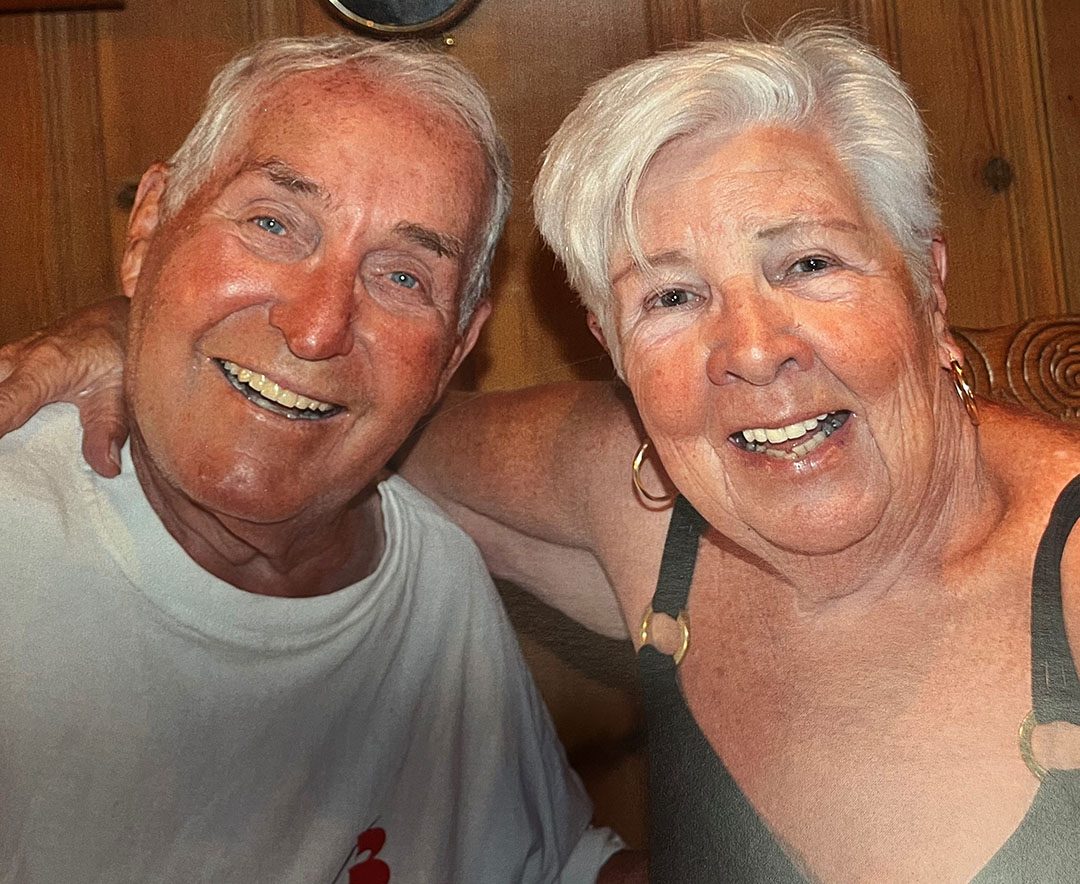 The Brooklin Legion was founded in 1929 by Dr. James Moore, a doctor in Brooklin.
"Unfortunately, probably because of the Great Depression, the Brooklin Legion disbanded in 1931," said Sarah Ferencz, archivist at the Whitby Public Library. "It wasn't until 1967 when the Legion started up again. It was started by a man named Fred Phillips."
Phillips, a barber, brought up the idea to a group to purchase the vacant building on Baldwin Street that used to be the Brooklin House Hotel. The hotel was built in 1882 and operated until 1964, before being purchased by the group in 1967.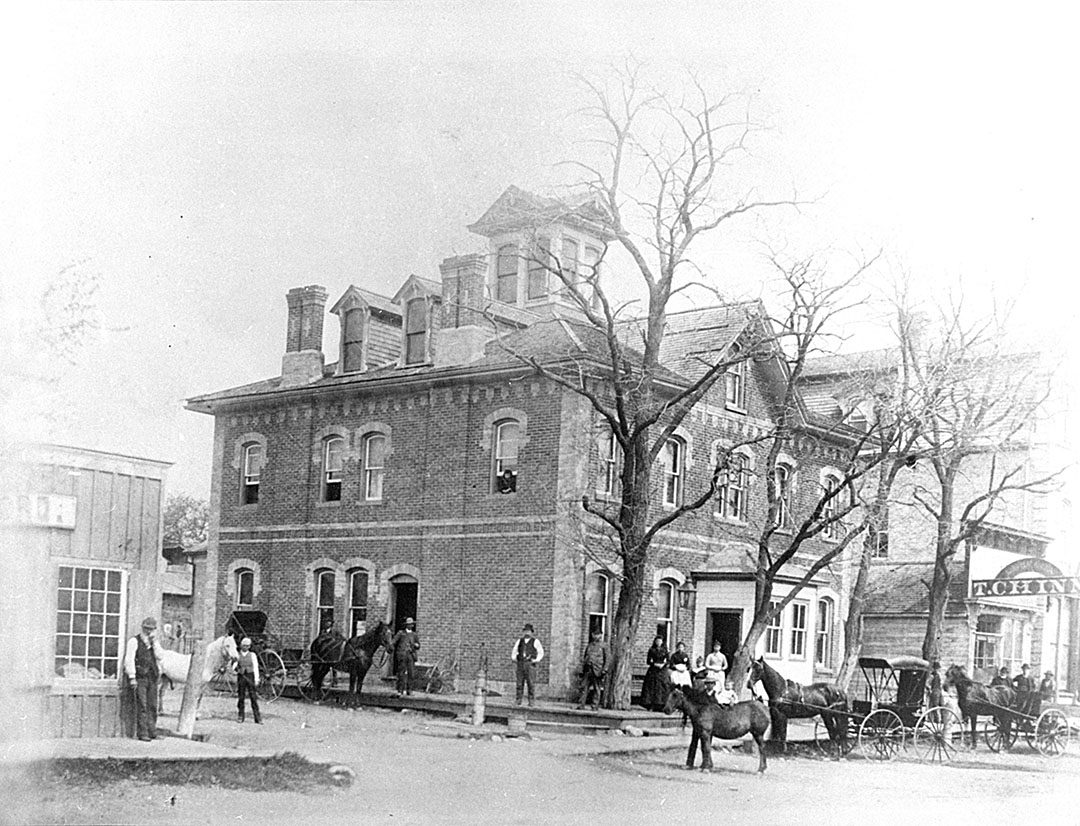 Cosgrove was part of this group.
"We were having meetings in different guys' basements. And Fred said, 'why don't we buy the old Brooklin House?'," Cosgrove said. "I think we paid $15,000 for it, but nobody would give us a mortgage. So we got in there and it was in absolute shambles, but everybody got together and they fixed it up."
Ferencz said the group had to do "some serious" renovations to the building once they bought it.
"It was a hotel, so there were individual rooms. So several members of the Legion got together and renovated first the first floor, and then a few years later, they renovated the second floor," Ferencz said.
The Brooklin Legion has served as a place of gathering for dances, dinners, games and entertainment for the last 55 years.
Cosgrove said the Legion was one of the first places in Brooklin to sell liquor, which made it a popular spot for entertainment.
Although, at first, they were selling the liquor illegally.
"We couldn't get licensed to sell booze. So one night somebody knocked at the door. The bartender went to the door and opened it, and the OPP (Ontario Provincial Police) said, 'it's a bust.' And everybody was running out the doors and windows," said Cosgrove.
Cosgrove also said he played the guitar in a band on Saturday nights at the Legion.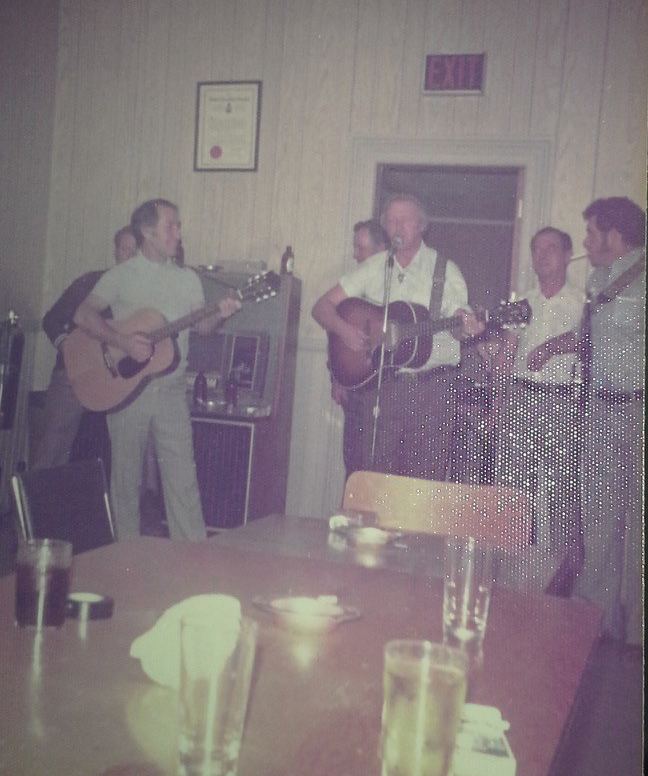 "They lined up outside to get in here because there had never been booze in Brooklin before. And never had any entertainment," Cosgrove said. "We used to stand up in the corner and play. It wasn't much in the way of entertainment. But we had fun. We had so much fun."
Nowadays, the Brooklin Legion hosts organized darts and euchre for its members, and regularly holds events that are open to the public such as band nights.
"The Legion is more than a bar per se. It's a social gathering place, a safe space for folks to come in," said Jim McGrorey, current president of the Brooklin Legion.
The Royal Canadian Legion first formed in 1926 after the First World War. The Legions served as a place of support for soldiers and the families of soldiers who either didn't return, or returned significantly wounded and couldn't support their families.
Although the Legion was created to support veterans and their families, McGrorey said Legions are here to support the broader community as well when times of need arise. During the COVID-19 lockdown, McGrorey said the Legion was still finding ways to help out the community.
"During the shutdowns, we were connecting with Care Mongers, providing opportunities for people that might not have had anything," McGrorey said. "Because when the first wave of COVID hit people, all of a sudden, they had no job. Some people weren't able to even eat at first. So we try to be a kind of a connector there for that."
He also said there are currently plans to provide mental health assistance and direction for members and veterans who are experiencing post-traumatic stress disorder (PTSD).
A study done by Statistics Canada and Veterans Affairs Canada found in 2013, 16.5 per cent of active Canadian Armed Forces (CAF) members had evidence of one or more of six mental disorders such as Major Depressive Disorder, PTSD and Generalized Anxiety Disorder.
The same study also found 13 per cent of veterans released from service between 1998 to 2012 had PTSD – a percentage significantly higher than the general population, according to the study.
McGrorey said it wasn't commonplace a generation ago for veterans to discuss what they experienced during times of war.
"Folks would come back from the wars and never talk about the bad times. They would be more inclined to bury their pain with alcohol," McGrorey said. "We're hoping to become a place of camaraderie for people to come and talk and feel comfortable in the Legion."
McGrorey said because of this they've also opened their doors for police members and firefighters to become members of the Legion as well.
In the beginning, there were 10 to 15 members at the Brooklin Legion, today that number has grown to about 300 people, according to McGrorey.
"It was the best thing that ever happened to Brooklin, when we got the Legion. I think so anyway," Cosgrove said. "Now there's not very many of us left that come in. You get to 96 and that's the problem."
But Cosgrove said he believes the Legion will continue to grow.
"You've still got servicemen coming home now. And they're joining Legions because there's a lot of benefits being a Legionnaire, you know if you're a veteran, veteran lady," Cosgrove said. "And I think it's just a good place to meet other people that have also been in similar circumstances."
Although Cosgrove lost his home in Liverpool, he found a new home by raising the Brooklin Legion from rubble.