Changes to the Ontario Student Assistance Program (OSAP) are doing more harm than good, according to critics and many students.
In an effort to lower government spending, Ontario's Progressive Conservative government made cuts to the provincial student loan service over the past few years. The cuts aimed to reduce tuition fees, reduce the parental income threshold to be eligible for grants, and make OSAP more focused on loan aid rather than non-repayable grants.
But, Kayla Weiler, the Ontario representative for the Canadian Federation of Students, says the cuts aren't giving lower income students the funding they need, despite the reduction in tuition fees.
"The family income eligibility threshold for the OSG (Ontario Student Grant) was reduced from $35,000 to $25,000, resulting in less direct funding which impacted access for working-class students," she says.
Unlike loans, grants do not need to be repaid. Weiler says students who get access to loans – rather than grants – are put into a cycle of debt and are often not given enough to cover full-time tuition. She says this forces them to switch to part-time learning, making them ineligible for any OSAP assistance at all.
Student loan debt continues to be a worsening issue in Canada. According to the Canadian Federation of Students, in July 2020, the amount of student loans owed surpassed $22.3 billion, up from $18.2 billion in 2017.
Critics say cuts to OSAP are actually making post-secondary more expensive for lower income students by increasing debt and lowering parental income thresholds for eligibility for grants.
However, James Tinajero, a spokesperson for the Ministry of Colleges and Universities in Ontario, says the cuts were necessary to ensure the program doesn't become unsustainable.
"Changes to the mix of loans and grants, as well as family income thresholds contributed to ensuring that OSAP grants are focused on students who need it most," he says.
Meanwhile, costs for international students have been going up, with the average tuition fees rising to $42,185 in 2021-2022 from $32,380 in 2017-2018.
Yet, they are not eligible for OSAP, despite paying higher tuition fees than the average domestic students, who pay almost $8,000.
"The myth that all international students are rich is not true, with many international students accessing food banks and food centres and other service centres, all due to the high cost of tuition," Weiler says.
Despite the criticisms, OSAP still provides much needed assistance to many students. Some students say they are satisfied with how the program has helped them personally.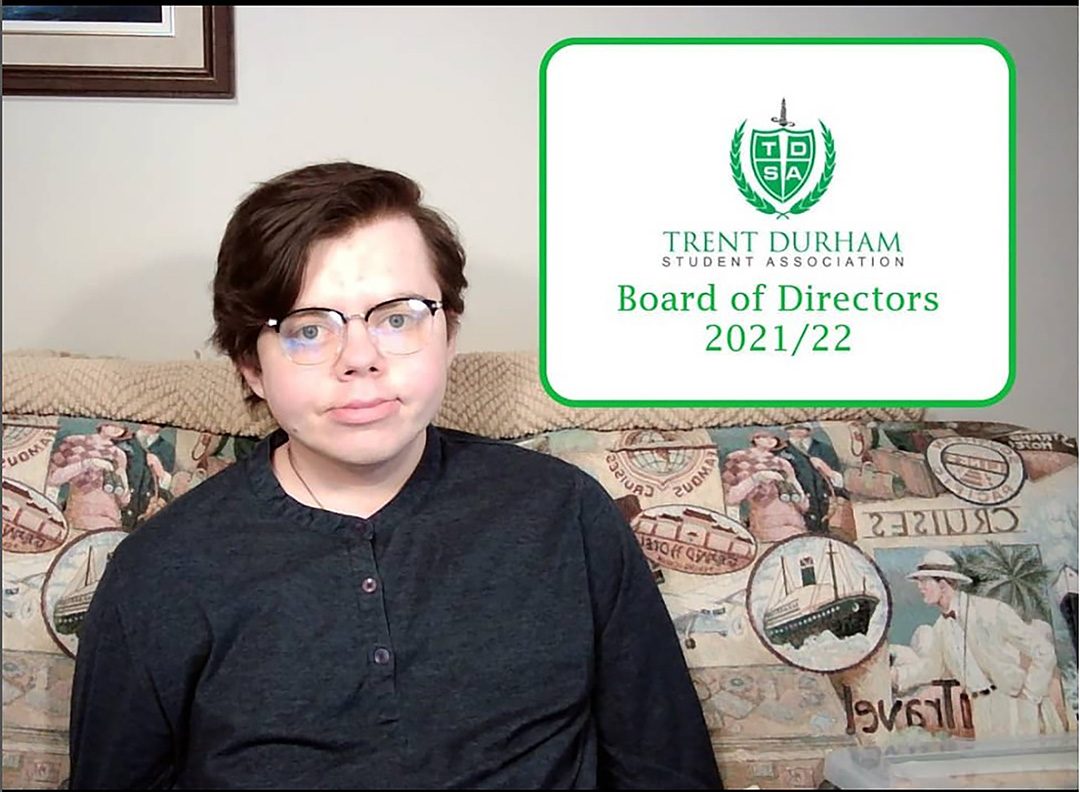 Riley Ambrose, a student at Trent University currently on OSAP with a disability grant, says the program helped ease his mind about paying for his education.
"OSAP has allowed me to go to university without worrying about if I have enough money in the bank to pay for tuition," Ambrose says. "It also allows me to put any earnings I do have from my time in school away in savings and not towards tuition right away."
However, as a board director for the Trent Durham Student Association (TDSA) he understands the shortcomings of the program.
"OSAP cuts from the provincial government, as well as eligibility being based on parental income, are just two reasons why it is very hard for many students to get enough funding to afford their tuition without needing to take on additional jobs," Ambrose adds.
Students at Durham College who may still require financial assistance can turn the Durham College Students Association (DCSA). Jenna Peace, executive chair of the DCSA, says the organization is there to help students.
"The DCSA has introduced several programs over the last two years," Peace says. "We have given away over $250,000 in student emergency funding, committed to new financial aid support directed at international students, and introduced emergency food and housing supports through our Support Hub."