The Campus Ice Centre (CIC) at Durham College (DC) and Ontario Tech has been selected as Oshawa's COVID-19 vaccination site by Durham Region Health Department (DRHD) and will begin administering doses this week.
Immediate priority groups will be the first to receive vaccines at the CIC. This includes staff and caregivers at long-term-care homes, and the highest priority health care employees such as front-line workers with a high risk of COVID-19 exposure, according to Ontario's Vaccine Distribution Plan.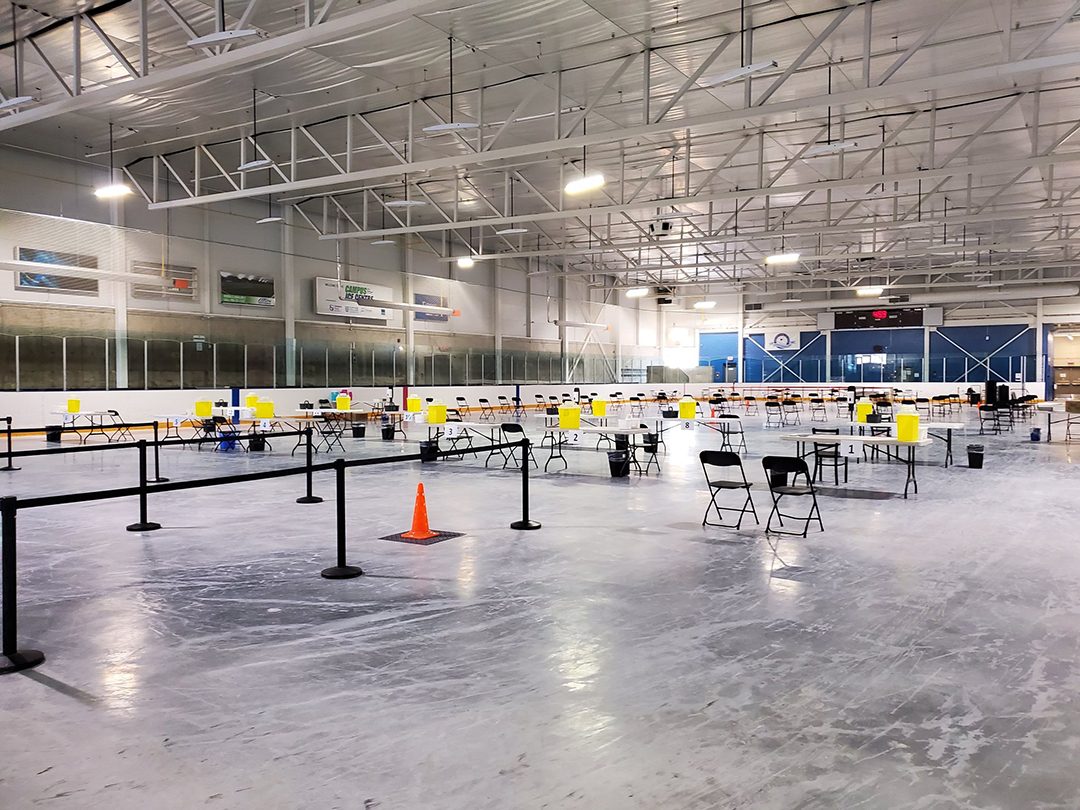 The CIC is one of eight mass-vaccination locations chosen by DRHD, most of which are in community arenas, including Oshawa's neighbours of Whitby (McKinney Centre) and Clarington (Garnet B. Rickard Recreation Complex).
Members of the immediate priority groups will be contacted by DRHD. Once all immediate priority groups have received the vaccine, adults age 80 or older, Indigenous adults, staff and residents of retirement homes, high priority health care employees such as community care workers with a lower risk of exposure will be the next to receive it.
DRHD will provide more information about registering for a vaccine once all immediate priority groups have received their vaccine, according to www.durham.ca/covidvaccines.
Phase two of the Vaccine Distribution Plan runs April through July. This will see adults 79-years-old get vaccinated and decrease in five-year age increments throughout the rollout.
One ice pad at the CIC will remain open for students and community recreational use while the clinic is running, according to DC.
A DC representative was not available to be reached for further comment on the announcement. Ontario Tech deferred comments to DRHD.
DRHD did not accommodate The Chronicle's request for more information.