Ontario Tech Ridgebacks midfielder Mateo Marques has seen his share of lost soccer seasons.
Most recently, he lost this past season due to COVID-19.
Also, in a Campus Cup match in September, 2019, Marques ruptured his ACL which led to surgery and roughly nine months of rehabilitation.
Normally a university student-athlete has five years of eligibility at the varsity level.
However, due to COVID-19, student-athletes were granted a year of 'eligibility' leniency this year and were still able to receive scholarships even though all Ontario University Athletics (OUA) were cancelled due to the pandemic.
"So, because of my injury I lost two years now, so I still have technically three years of eligibility left," said Marques.
Scott Barker, director of athletics at Ontario Tech, said it's not just a student's talent on the field of play that determines the worthiness of a scholarship.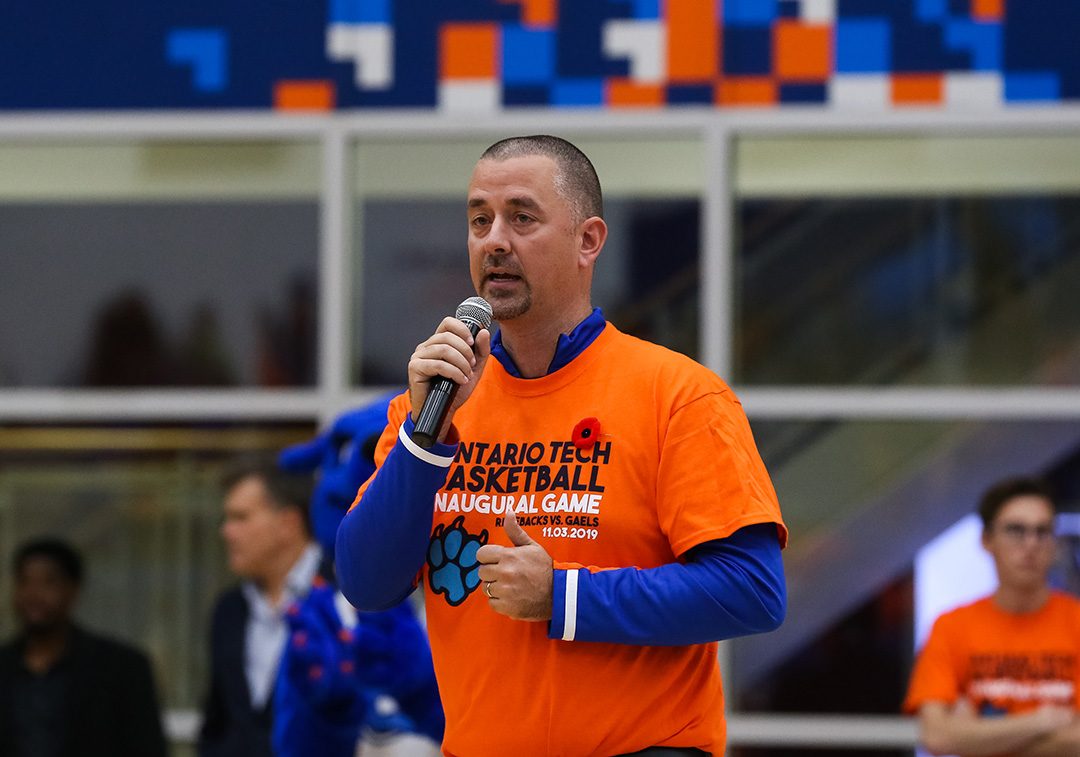 "You obviously have to be a strong athlete with a lot of skill, but there's community commitment, leadership capabilities, aspects of a good teammate, going above and beyond the call of duty in terms of working out, and making sure you're ready to play when the time does come to play," he said.
Ontario Tech was able to maintain scholarships for its student-athletes because of the students' abilities to meet all other criteria not affected by cancelled sports.
Student-athletes, however, still had to complete this academic year and to return for an extra year of eligibility a student must be enrolled in a full-time program to maintain their scholarship.
This means if a student is graduating this year, in order to return, they must enrol in another program.
"Some students go on to do post-graduate work or graduate work, some students will enrol in another undergrad degree to get maybe a minor in something, that's typically how it works," said Barker.
This may leave graduating athletes with a difficult decision as the COVID-19 pandemic continues.
However, Barker is confident students will see some form of sport being played come fall.
"We've got a pretty robust plan that's in place with the OUA and as long as the vaccine rollout continues on the path that it is, hopefully we can get back to some form of normalcy with some in-person experiences back on campus," he said.
Barker said the OUA has an advisory committee working on a return-to-play plan.
He said the committee is focusing on scheduling and divisional alignment as well as season and playoff formatting.
In addition, there is a recovery committee working on logistics like the importance of regional play and overnight stay, and the cost of playing sports amidst a pandemic.
The early stages of the plan are in place and now it's a matter of working out the finer details, according to Barker.
Barker said Ontario Tech will maintain its scholarship program even if no sports are played in the coming season.
Having missed back-to-back seasons and with plans to graduate in the fall, Marques can only hope players will be allowed to see the soccer pitch soon.
"I will not be graduating this spring and plan to do so in the fall so that I am able to play a third and final season for the Ridgebacks. Moving forward, I aspire to continue playing, hopefully at the professional level God willing," said Marques.