Ontario Tech (OT) women's basketball is becoming a family affair.
Nadia Ismaila, 17, has committed to join her sister Hadeza with the Ridgebacks next season. Hadeza, 20, transferred to OT from Algonquin College in January 2020.
This reunion marks the first time the sisters will play together officially.
"I'm super, super excited," says Nadia, a 5-foot-8 guard. "We've never played a real game together, but as far as runs on the outside of court, we've done that together. It's super fun because we always push each other because we both want to one up."
Nadia says she hopes to bring that same competitive energy to the Ridgebacks' locker room. She's already familiar with many of the OT players because of her frequent FaceTimes with her sister throughout the pandemic, who did some recruiting to get her to join the team.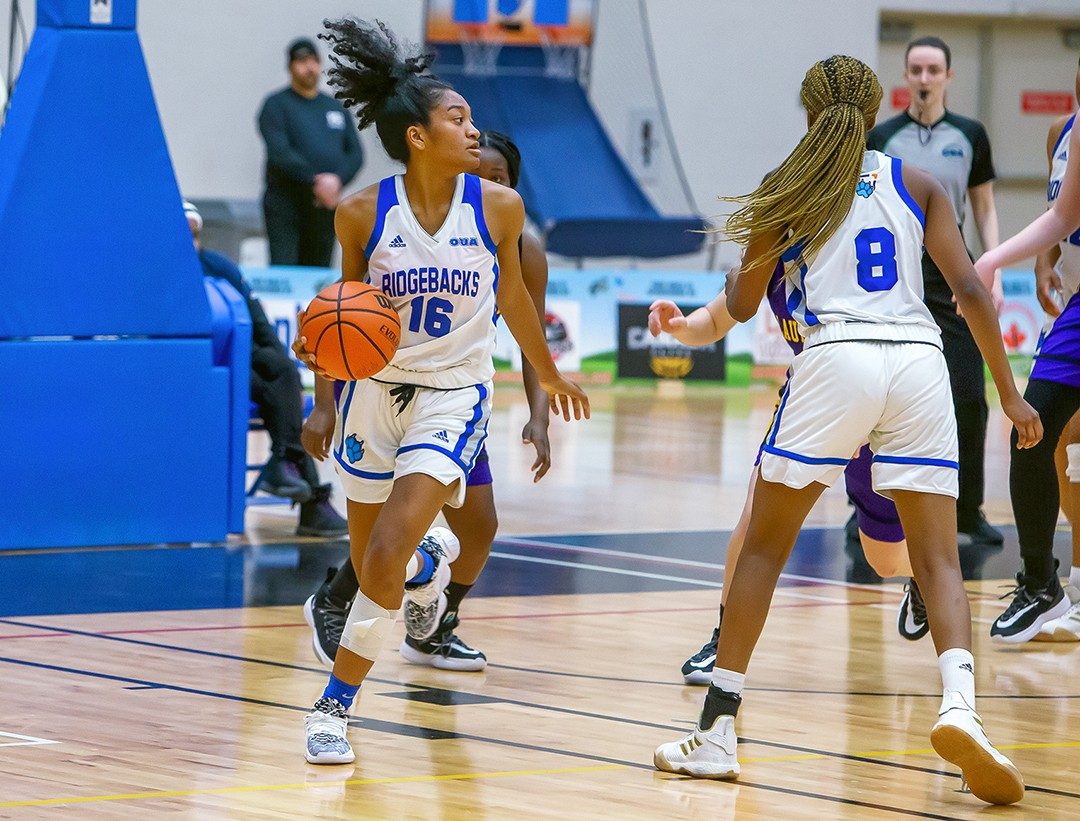 "My sister is my best friend so when I found out she had the opportunity I was like 'you should come!' being a little pushy like the big sister that I am, but she also made that decision on her own," says Hadeza, a 5-foot-10 forward.
Building a legacy at OT, which is just entering its second year of varsity basketball competition, after a cancelled season due to COVID-19 also spoke to Nadia.
"I know it's a new school and a new team as well, so I think what they're trying to build there will be really fun to be a part of," says Nadia. "Because everything is so new and fresh, I thought it would be a good start for myself."
The sisters share a link in the Gloucester-Cumberland Basketball Association Wolverines Elite team.
Nadia's senior season was lost due to COVID-19, so she had to forward old game video to OT head coach Christa Eniojukan during the recruiting process.
"I was pretty scared that nothing was going to happen for me next, in post-secondary," says Nadia, who attended Cairine Wilson Secondary School in Ottawa. "But Christa was really really nice, and super supportive."
While Hadeza has proven herself as player that likes to get into the paint and score downlow, Nadia says that she'll bring a pass first team mentality to the Ridgebacks next season.