A trip to Disneyworld and a meeting with a major industrial supply company, plus lots of trophies and cash.
That's what was up for grabs at this year's Durham College Marketing Competition (DCMC) last week.
The competition saw students take a business case study and solve it with a presentation to judges, sponsors and audience members.
Business – Marketing student Santa Singh was anxious for the first round of cases but was able to pull through it.
He and his partner had to read through a hypothetical business case and come up with a marketing solution – and present it – all within 30 minutes.
"You think it's just a small text, but it isn't when you start reading. You kind of point into the text and go onto picking out points," said Singh.
He saw the event as an opportunity to connect with people in his field.
"The major opportunity for me is especially the networking. I've already met a lot of people," Singh said. "I'm looking into building my connections."
Students presented to sponsors from big-name companies, such as Newcastle and District Chamber of Commerce, Owasco, Cengage, Tapis and American industrial supplies company Fastenal.
Jim Norwood, president of Newcastle and District Chamber of Commerce, also sees the benefit the competition has for marketing students.
"I think there's a great benefit in presenting. They get half an hour with this case study, and they have to come up with solutions," he said. "That is a lot of pressure."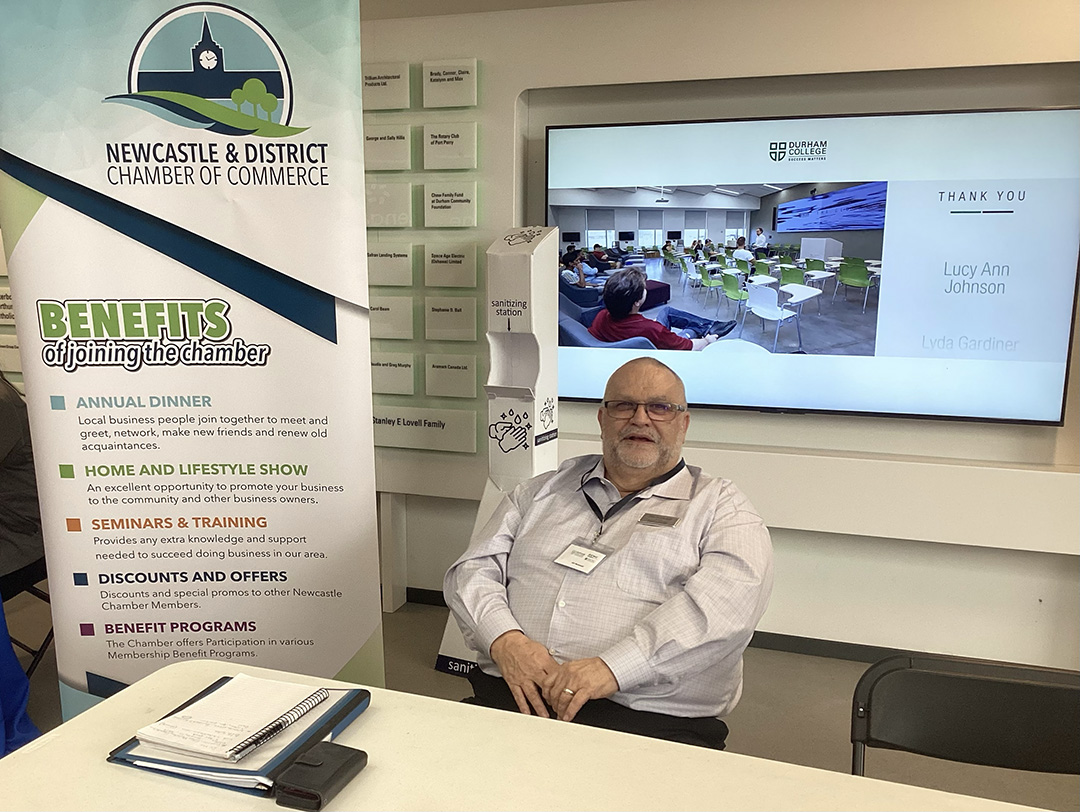 Norwood and his team supplied the case studies.
"The bigger benefit is the contacts they make here, because the judging people are business people," he said. "They get that aspect, but they also get a chance to say, 'OK, here is what I want to do when I graduate.'"
Norwood liked seeing students get the chance to talk with him and the chamber to help connect them with businesses that are open to working with them.
Right after the students and visitors had lunch, Durham College president Don Lovisa stopped by with some words for the students.
"You look great today. Beautiful suits – you look sharp and ready for business to help your pitch. Dress for success," said Lovisa enthusiastically.
Faculty of Business professor Terry Peddlesden put the event together and said it was the biggest marketing competition ever at Durham College.
"I think now we are the biggest in Ontario, based on schools," said Peddlesden.
In 2024, Peddlesden will roll out his new graduate program, Professional Selling and Business Development.
Several business students from Durham College competed in the one-day competition.
Durham College student Meghan Scanlon took first place in the sales competition and will head to Florida to meet with the marketing and sales team at Fastenal Expo – and cash in on the other reward, a trip to Walt Disney World.