Durham College is using part of the $10 million raised in a community campaign to help students with scholarships and new developments on Whitby campus.
The funds raised came from the Building for Skills Campaign which started in 2020.
The campaign was launched with the goal to support students and faculty and to help pay for an expansion. The Ontario Power Generation Centre for Skilled Trades and Technology opened in April of last year.
Associate vice-president of Development and Alumni Affairs Linda Flynn says the building brings more room for training.
"Basically it houses elevating devices, plumbing and it allowed us to expand our capacity to train students in the skills by about 750 (students)," said Flynn.
The building is also equipped with a gym and a Subway restaurant.
Flynn says her and her team will start planning for the remaining funds April 1.
Among the priorities for the money is support for athletes at the school.
"Whenever an athlete comes to the college there's an opportunity to qualify for scholarships and we have fewer funds to offer athletes compared to other colleges, so we're working on building that," says Flynn.
She adds the new building houses an array of new technology for students to train on.
"It also provides state of the art equipment to learn on and train on," says Flynn. "It is also a much more inspiring learning space. There's natural light, classrooms and labs and tools."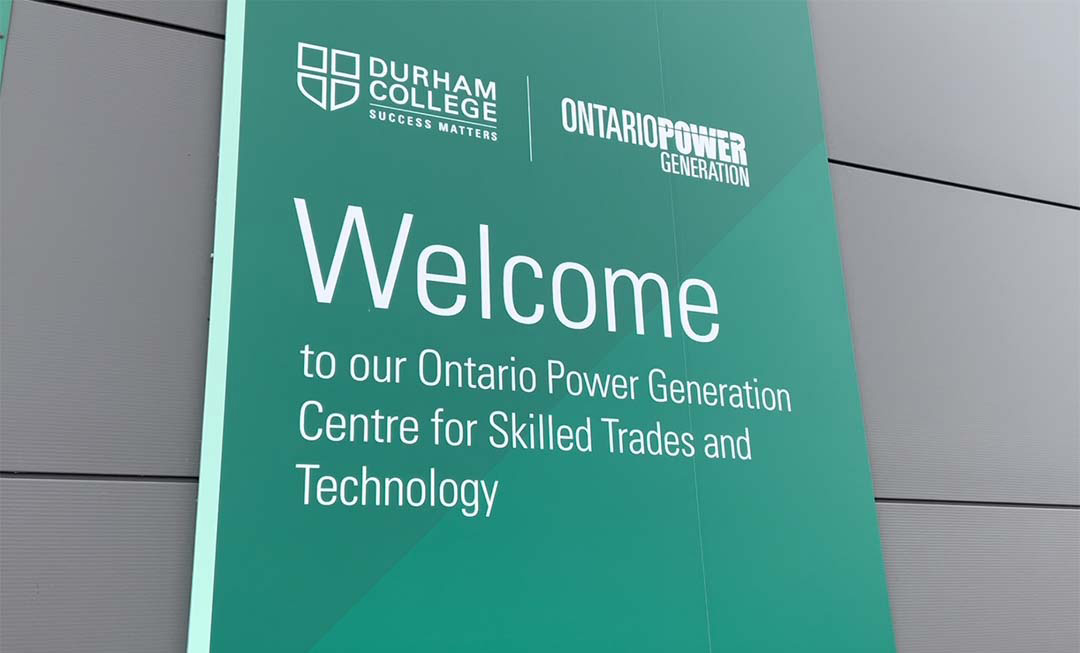 Premier Doug Ford stopped by the campus two months ago to see the school's gardens and detoured to the new building.
Ford was impressed and said hello to students and faculty inside.
Various organizations in the community, including Ontario Power Generation, the Region of Durham, and the Town of Whitby, all donated to the school over the past two years.
Durham College student Jonah Helms is excited about the opportunities that are coming.
"It's really exciting to see Durham expand like this and I think it showcases how fast the school is growing with Durham Region," said Helms.
Helms is in his first year of the in the Carpentry – Building Construction Technician diploma program.
Colleges Ontario predicts that by 2030, Ontario will face a shortage of about half a million skilled trades workers.
The Ontario Power Generation Centre for Skilled Trades and Technology is the fourth phase of Durham College's Whitby campus which opened in 1993.