Editor's Note: This story is part of a series called the Land Where We Stand (LWWS). Uncovering the hidden stories about the land our community is built on is what the Chronicle's feature series, the #landwherewestand, is about.
When Oshawa resident Judith Greene was nine, her class went on a field trip to Parkwood Historic Site – Greene had no idea how rich the history she was about to take in would be.
That trip was a decade ago, but Greene still remembers it like it was yesterday.
"I can still picture the tour guide explaining things and all I could do was look around and imagine the family sitting in the chairs or eating at the table," said Greene, 19.
She is one of countless Oshawa residents who have toured the site, which is one of the most vital locations in all of Oshawa for its importance in the city's history and future.
From 1917 to 1972, the famous site was home to Samuel McLaughlin and his family.
McLaughlin was a Canadian businessman born in Enniskillen, Ontario. He is famous for starting the McLaughlin Motor Car Company in 1907 which today is known as General Motors of Canada.
In 1915, the McLaughlins achieved First Family status in Oshawa and purchased the land of what used to be Prospect Park to build their new home.
The Parkwood Historic site was built and remained the house of the family until McLaughlin's death in 1972 when it would turn into a museum.
Parkwood Historic site's curator Samantha George says the purpose of the museum is to explore the life of Samuel McLaughlin without focusing on General Motors.
"We tell the domestic life and the lifestyle that (McLaughlin) had," said George.
George said Samuel McLaughlin lived to be 101, so when he died all of his belongings stayed in the house as there was no one to pass these items down to.
Parkwood is special because it has all of the same things that McLaughlin used in his daily life, according to George.
"There are about 8,000 items from bedsheets to knives and forks to chairs that the family actually used. It was all left here," said George.
From payroll records to Christmas cards, many documents are kept on site which makes Parkwood unique as a national historic site.
"Most museums have to collect things to tell a story whereas it was all left for us. It is a rare example of life in the 20th century," said George.
Not only is the history of Parkwood untouched, which makes it a special location in Oshawa, but it is also used in an important way in today's climate.
The Parkwood Historic Site has been used for many years now as a movie and television filming location.
Films such as X-Men (2000), Billy Madison (1995) and Chicago (2002) have all used Parkwood in their productions.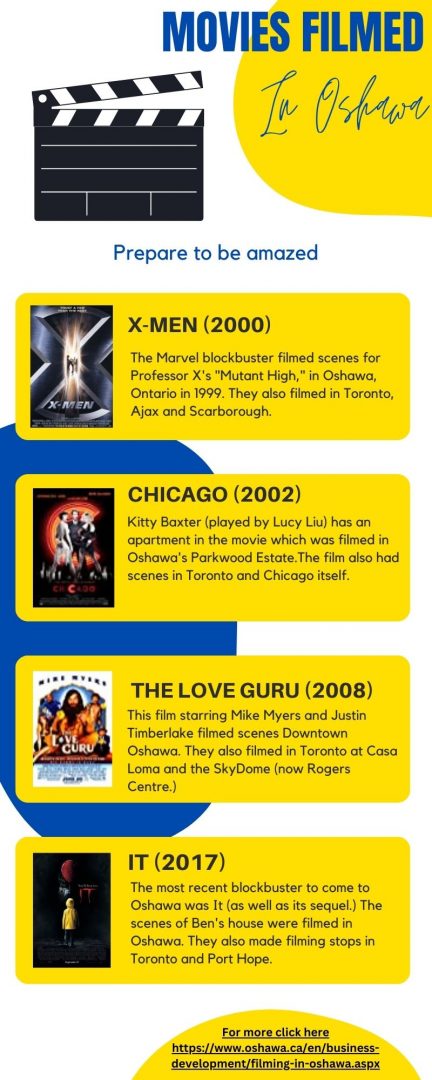 The site is home to many television and films every year and is currently closed for the filming of two undisclosed projects.
This provides many benefits to Oshawa such as the economic growth, tourism and exposure.
Parkwood Historic site volunteer and gift shop employee, Liz Powers, helps with these productions.
"I help the productions get the right shot because all of Parkwood is an artifact from the ceilings to the walls," said Powers.
Powers plays a part in the productions by making sure no harm is done while filming and the site remains in tact.
Oshawa is becoming a bigger name the more productions come through the area and George says director Guillermo Del Toro even knows her by name and asked for her and Parkwood specifically as the location to shoot his 2021 film Nightmare Alley.
As for the future of the site, more generations will be able to learn about Oshawa's history.
Greene says that when she has kids, they will tour the site just like she did when she was nine.
"I'm busy with school so kids aren't on the mind yet. However, when the day comes for me to be a mom, you can bet my kids will be experiencing (Parkwood) the way I did," said Greene.
Greene points out her trip to Parkwood started her interest in history and even influenced some of the classes she takes at Trent University.
"It isn't my major, but some of the extra classes I have had to take involved history because that trip really cemented the importance of learning about not only the world but your town's history too," said Greene.
The site has plans to teach more about different eras of the home and family.
George says the site plans on teaching more about the era of World War II in future with plans to lend the site out to an increasing number of film and television productions.
An untouched collection of artifacts, popularity in the film business, and a solid future plan all contribute to the importance that Parkwood Historic site holds not only in Oshawa but Durham Region.