As Malcolm Walters purchased his first music editing program, he spent hours trying to understand how drums work.
After a lot of hours listening to his "king," Travis Barker, he understood how to make the sound he wanted.
His first song was a ballad and even though he says he is not proud of it, he believes it was a step in the right direction.
Walters is an Oshawa musician born in Brampton who started doing music before the pandemic.
For him, awards are something he wants to achieve and nothing better than one in this community.
However, when the pandemic happened he found almost no motivation to keep doing music. That is until he found the Oshawa Music Awards and a new goal: winning in any category in the next three years.
The OMAs, a local music celebration, have been supporting and promoting local music in Oshawa, especially during the pandemic. With the industry suffering a 72 per cent decrease in live music revenue in Ontario, Canada according to Ontario Creates, the OMAs have been crucial in providing a sense of community and belonging to local artists, while also contributing to the local economy.
"I know I have what it takes and I will do anything to get it," he said.
"The OMAs are expected to continue to enrich the lives of residents and cement it's position as a vital contributor to the city's culture." said Rondilla
Many artists have been left struggling to make ends meet, yet they continue pursuing their passion for music.
Julius Allan Rondilla one of the organizers and creators of the OMAs was a graduate from the Music Business Managment program.
Rondilla says that the project commenced in the actual program.
"The awards started in the Music Business Administration program at Durham College as a school project," Rondilla says. "The idea was to celebrate the music scene and culture in the Oshawa Region and bring the community together yearly through music."
Rondilla expanded on how an artist is not the celebration's primary focus but the community behind the visible face.
"We have different categories, so not only artists can be the main focus, but the community who make music happen – producers, teachers, music industry leaders, etc," he said.
Moreover, live music events, like the OMAs, attract visitors from all over the region, boosting local businesses and promoting the city as a cultural hub.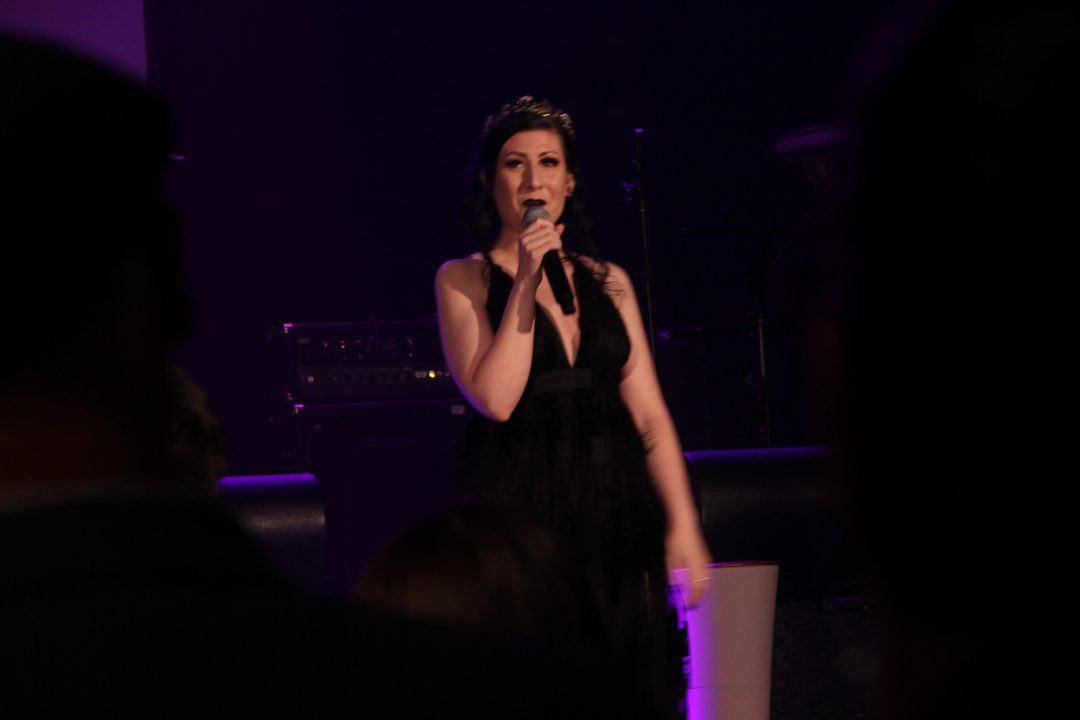 "Our goal is to make all those artists around different municipalities, not only Oshawa, to be discovered," said Rondilla.
Daniel Richter, a musician from Oshawa who was formerly known as 'Valdi,' is an example of how the OMAs have helped artists overcome challenges and continue to pursue their music careers.
"It brings people together, promotes cultural diversity, and contributes to the local economy," he said.
"The Oshawa Music Awards's have impacted me in various ways. They have given me a sense of, and I say this humbly, status and accomplishment within our community," Ritcher said.
"They've also impacted me by encouraging me to keep going and pushing forward in this career and they've helped form new friendships, and business relationships which is amazing." he said
Rondilla believes the pandemic was crucial for local musicians and their contribution was appreciated by the Oshawa community.
"During the Covid-19 pandemic, the OMAs have been especially crucial in supporting local artists and providing a sense of community and belonging in challenging times," said Rondilla.
He concluded by saying that as the OMA evolves, it will enrich the lives of residents and cement its position as a vital contributor to the city's culture.
On April 3, the OSHAWA MUSIC WEEK will commence and will be running until April 8.
This is a week-long event featuring music entertainment and industry education for aspiring and established music-business professionals.
The initiative, presented by students of the Music Business (two-year)/Music Business Management (three-year) at Durham College, aims to develop, support, and unite the music community, and reflect the diverse voices of Oshawa's cultural landscape.
This is another example how the Region of Durham is slowly becoming a more art oriented area.