Barry Waite started teaching as an instructor at Centennial College in 2008 and began to understand what it means to educate and make connections with students.
"Teaching gave me an opportunity to connect with young people with a variety of different backgrounds," said Waite.
Fast forward to today, he is now the Executive Dean of the Faculty of Media, Arts & Design at Durham College.
He replaces Greg Murphy, who had that role for the last 13 years.
Waite will work with program faculty to ensure students get the best education and experience they can.
While Waite can be described as an educator and communications chair, he can also described as 'passionate,' 'supportive' and 'professional' because of what he does for students.
When Waite first started teaching at Centennial, his responsibility was to educate students on public relations, communications and social media skills. They later used these skills to cover special events.
Examples include students helping small charities and events with fundraising and students publishing their work in written pieces and video documentaries on Centennial's news outlet, the Toronto Observer.
Then, in 2014, Waite became chair of the School of Communications, Media, Arts and Design at Centennial College.
"Not only was I involved in overseeing programs such as animation, music or journalism," said Waite, "I also got the opportunity to develop new programs and added new features to our journalism program."
Waite also developed one of Centennial's first four-year bachelor's degrees, which carried degrees for business and public relations.
"I learned a lot about curriculum and how to deliver it effectively to students in a way that engages them," he said.
During his time at Centennial, Waite made great connections with both students and staff in the Media, Arts & Design.
One of these people is Donna Lindell, a program coordinator and professor at Centennial who worked closely with Waite. The two have quite a history.
"Barry and I go way, way back. Back to the late '90s when he and I worked in the same agency, Strategic Objectives," said Lindell.
A decade later, Waite hired Lindell as an educator for Centennial, where she still works. When she accepted the Educator of the Year award in 2019, Lindell said "Everybody needs a Barry" in her speech.
"Barry is the type of individual who has your back," she said. "He's in your corner and we need more of that."
Overall, Waite spent 14 years at Centennial College, where he found a passion for educating and supporting students.
"I was really proud of the work we did at Centennial, we've made a lot of good memories," said Waite.
He believes this is an important passion to have as an educator because it helps students find career jobs and opportunities.
"Colleges have such an important role of training future professionals," said Waite, "particularly around the ability to deliver experiential education, experiential learning, and the opportunity to get students into the field that they are interested in."
Waite also collaborated with other colleges to create programs that advanced teaching and learning for students.
He represented Centennial at the Heads of Media Arts and Design, where he sat with Moreen Fearon-Tapper, Durham College's Associate Dean for the Faculty of Media, Art & Design.
Fearon-Tapper says that to this day, Waite makes his passion and support of students "loud and clear."
"He likes to get out and interact with students and wants them to succeed," Fearon-Tapper said.
Waite has good knowledge and expertise in the college system, says Fearon-Tapper, who also admires the work he's done in the community.
"I know that he's strong in community involvement," she said. "Working in public relations, working corporate, as well as working with other colleges."
Some of that community involvement includes Waite being the Chair of the Communications Work Group for the 2017 Toronto Invictus Games, an international, multi-sport event that inspires recovery, supports rehabilitation and respects wounded, injured or sick servicemen and women.
As Chair of Communications, Waite led over 30 volunteers in the communications and public relations area.
The volunteers would be story telling, and Waite's students would do daily blogs or create social media content based off those stories.
"Just to see the difference that this was making to people, to hear their stories, was what made this event great," he said.
Waite said being involved in such an event was a "really rewarding" experience.
All his work as an educator and his involvement in the community has led to Waite to the job he has now here at Durham College.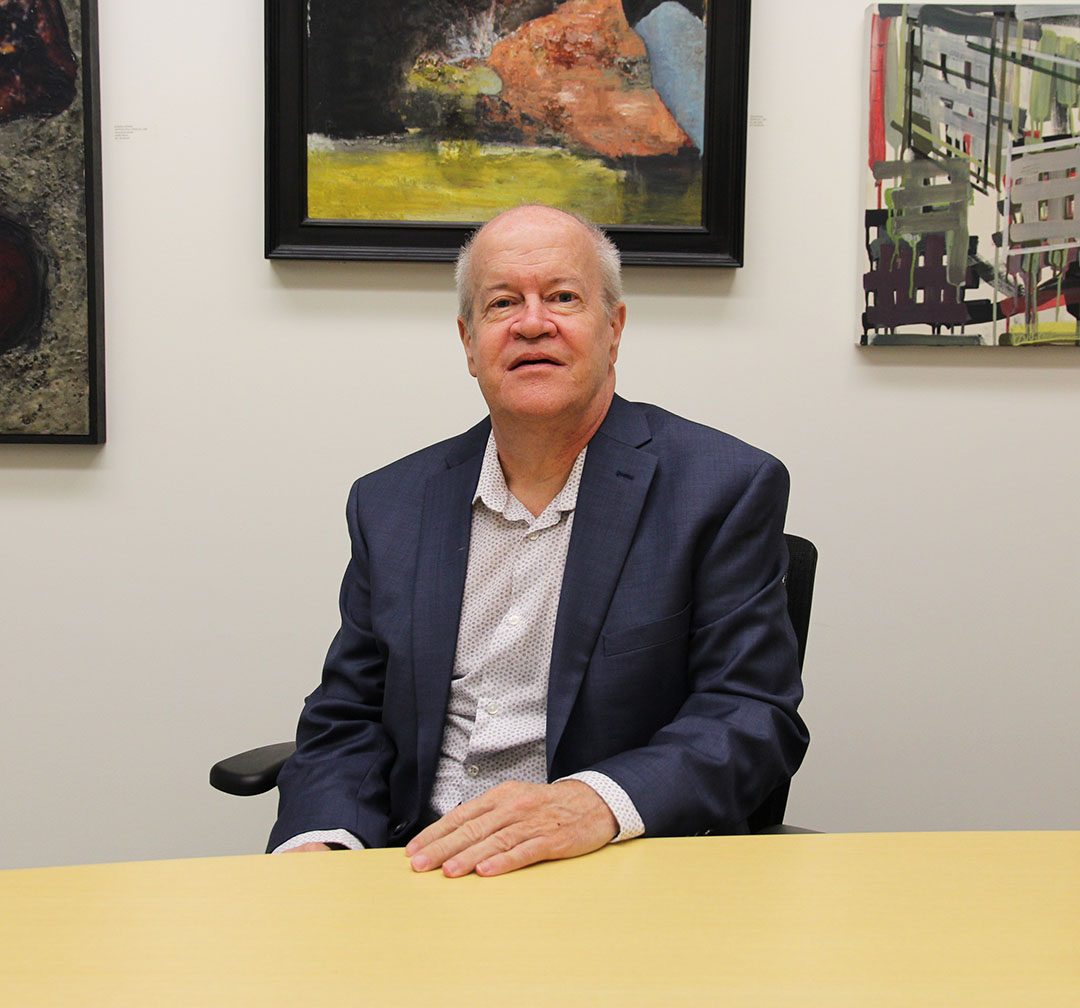 "He's worked in this system for many years," said Fearon Tapper. "He (Waite) has a lot of experience around community colleges, launched degrees and ran successful programs."
Waite says he is looking forward to connecting with the Durham community not just because of the people at DC but because of how impressed he is with the education and support systems at Durham College.
In fact, he sees a similar 'community feeling' in Durham College students as he did in Centennial College students.
"The group of learners, they're all working towards the same goal, being storytellers and developing exciting careers, whether it's in music or journalism," Waite said.
Waite highly respects the faculty and the care they show students at this college and is excited to get started in his new home.
"I'm looking forward to continuing to build on that legacy that Greg Murphy established," said Waite.