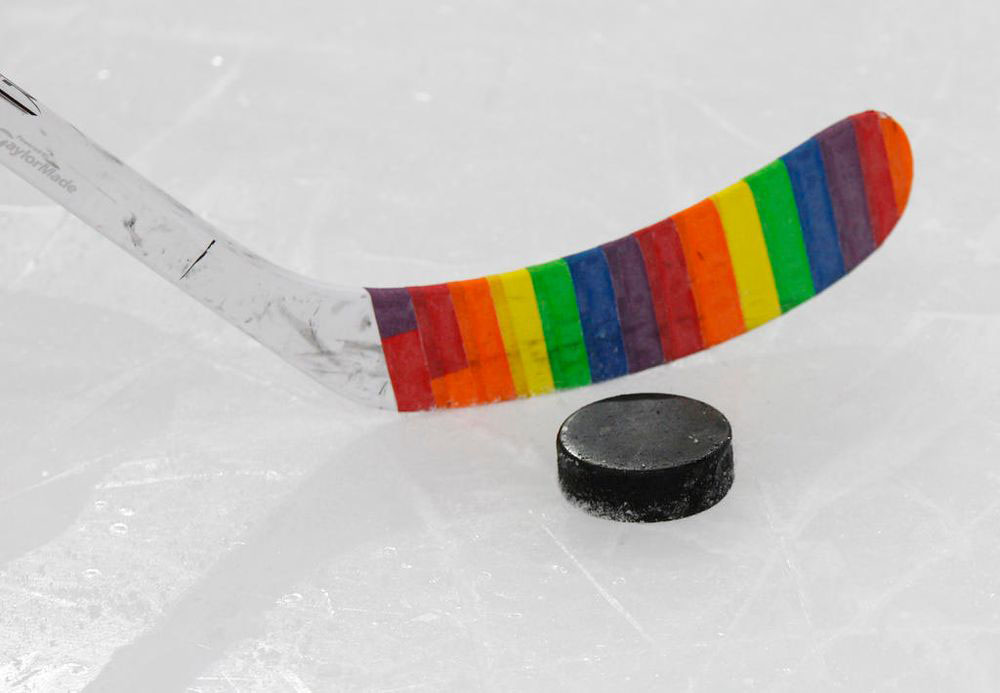 "We believe all hockey programs – from professionals to youth organizations – should provide a safe, positive and inclusive environment for players and families regardless of race, color, religion, national origin, gender identity or expression, disability, sexual orientation and socio-economic status."
This is the message the National Hockey League has been sending through their 'Hockey is for Everyone' program, which was launched back in 1998.
The NHL has been encouraging teams and players to promote and encourage equity and diversity in their communities, especially for the past few years.
So, why is it that the league hasn't even spoken on the controversies that have gone on this season?
Pride game issues around the NHL this season
It may have been hard to miss, but some teams around the league have failed to show their commitment to making hockey inclusive specifically for the LGBTQ+ community.
This has come particularly from players not taking part in their team's warmup skate prior to their Pride night games because they didn't want to wear the warmup jersey.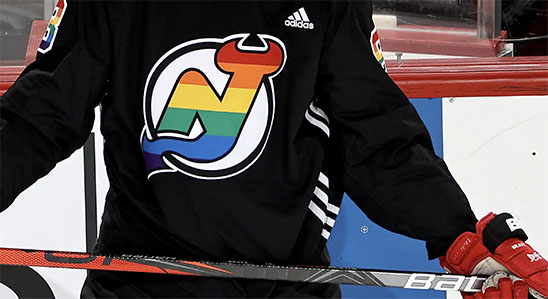 Ivan Provorov, James Reimer and the Staal brothers, Eric and Marc, have all publicly stated their religions counter LGBTQ+ people and beliefs.
"I am choosing not to endorse something that is counter to my personal convictions which are based on the bible, the highest authority of my life," Reimer said in a statement on his decision not to wear the Pride night jersey.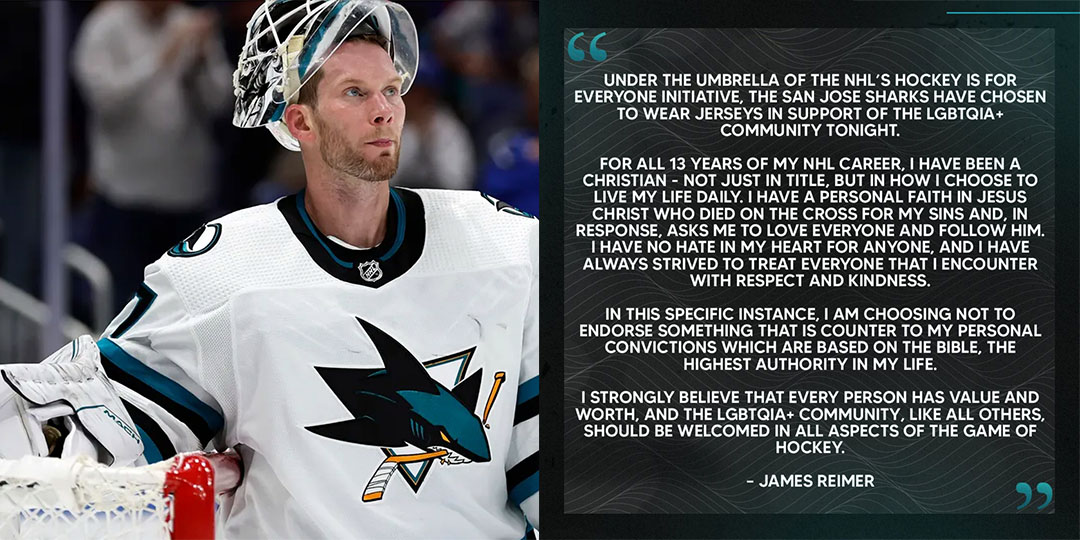 Other instances have come to light. Teams like the Chicago Blackhawks chose not to have a Pride night game because of security concerns for their Russian players when they return home.
The Minnesota Wild and New York Rangers also canceled their Pride nights the day of, even though they had promoted the evening on social media. Neither team released a statement as to why, but each team has at least one Russian player.
How Russian NHLers come into this conversation
Russian president Vladimir Putin signed an anti-gay Kremlin law in December, which could imperil athletes of the country when they return home from North America.
This law creates a big problem for the league as they have more Russian players than any other North American sport.
Russian players make up 6.4 per cent of all NHLers with 45 Russia-born players spread across 28 teams.
Just like the current war in Ukraine, Russian players never discuss anything related to the LGBTQ+ community as part of concern for the safety of their families back home.
It also falls on the team they are playing for to protect their players and respect their rights, which is why this has created a problem for most teams to have Pride Night games.
We've already seen Russians, such as Ilya Lyubushkin, choose not to participate in the Buffalo Sabres' Pride night warmup skate due to concerns for his family in Russia.
How this relates to NHL Pride nights
Players of different religions feel the need to respect and honor them, and by not putting on a Pride jersey to support LGBTQ+ people, they do it to follow their beliefs.
"We feel that by us wearing a Pride jersey, it goes against our Christian beliefs," said the Staal brothers in their statement.
People might find it suspect that Eric wore a Pride jersey when he played for the Montreal Canadiens back in 2021.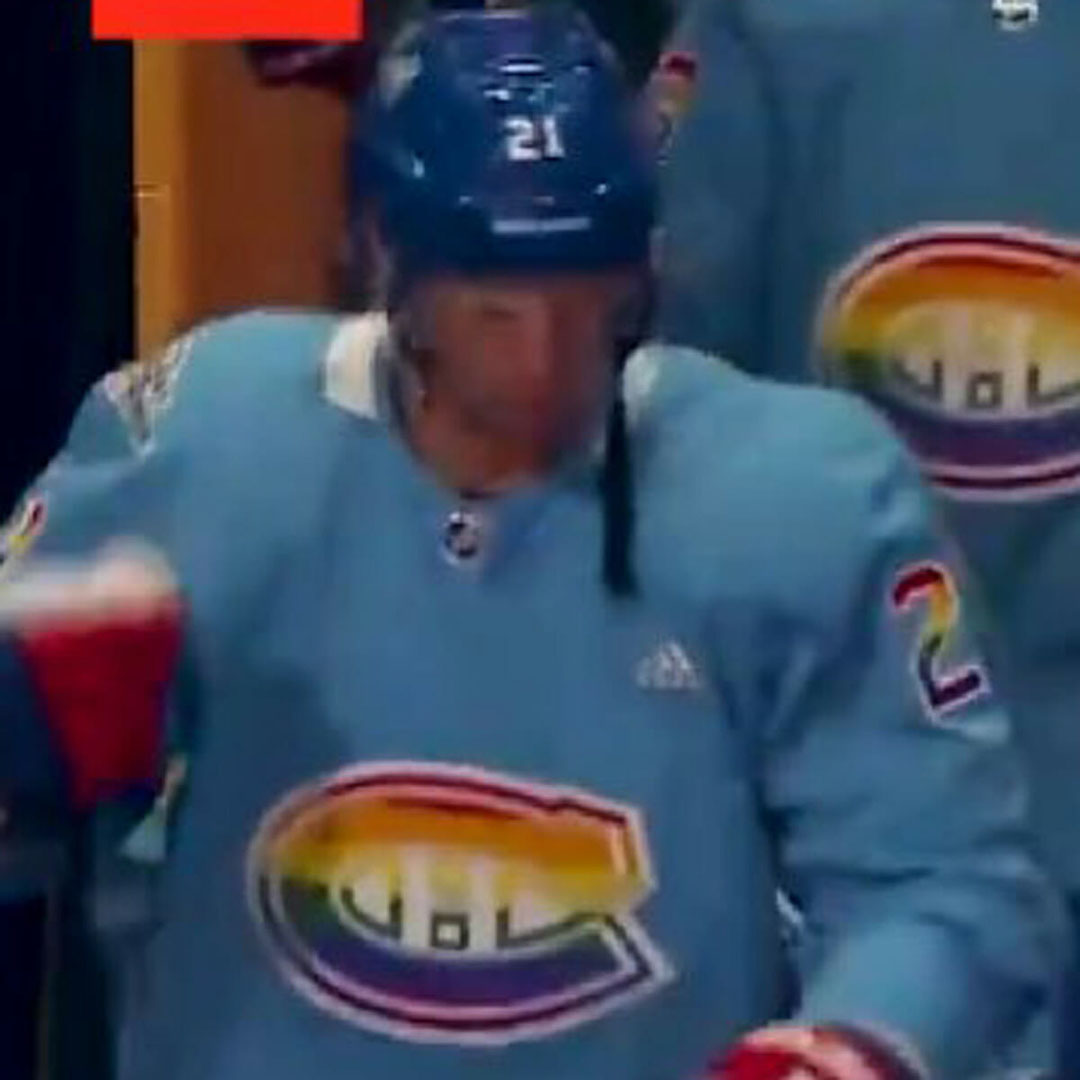 Eric denied these claims by saying "I haven't (worn a Pride jersey) before. I never have…I haven't worn a pride jersey before."
Two years ago, no player in the league decided their religion would be the reason they wouldn't wear the jersey and participate in the warmups.
Ivan Provorov's decision not to do so has already influenced other players of Christian religion and could very well influence many more.
However, not all NHLers or Christians go against wearing the jersey as Zach Hyman did so in the Edmonton Oilers' warmups for their Pride game this past Saturday.
"If I was in that position, I'd wear one. It doesn't go against any of my beliefs," said Hyman, who is Christian himself.
The final answer
Whether players' religious beliefs affect the LGBTQ+ community intentionally or not, it still does impact the NHL's initiative to truly make hockey for everyone.
To date, the league has still not put out a statement addressing this matter, but at some point, they have to do something to convince players of different religions to understand the meaning behind having Pride games.
"I think it's extremely important to be opening and welcoming to that greater community…and to show that we care and that we're willing and ready to include them," Hyman said before the Oilers' Pride game.
If the NHL and their teams want to move into an equal and diverse future, where everyone is welcome in the game of hockey, different religions and beliefs shouldn't stand in the way of meeting that goal.