Canada is known for welcoming international students and Ontario is a prime example.
According to Statistics Canada, almost one-third of post-secondary students in Ontario are from outside Canada, with one in five students from British Columbia being international.
Over the past decade, international students have continued to drive Canadian college and university enrollment. According to Statistics Canada, from 2018/2019 to 2019/2020 there was almost a 14 per cent enrollment increase for international students. In contrast Canadian student enrollment declined by almost one per cent.
At Durham College, the International Health and Wellness Check program is an initiative designed to asses the overall health of international students joining the college. According to Kymberly Kvasnak, the health promotions coordinator for the college transitioning to post-secondary learning is "huge" and the college acknowledges this reality.
"We really want them to prioritize their health," she says.
To achieve this, the centre has implemented the International Wellness Check to ensure students have a starting point to find everything they need to stay healthy. It looks at both physical and mental health examinations, according to Kvasnak.
"There is a physical examination, [and] they do a medical history, immunization status review," she says.
Kvasnak says they screen for other common conditions such as headaches, fatigue, low motivation, and medication management. They then refer students to specialists, within or outside the campus clinic, if needed, she says.
She says the centre also addresses issues such as sexual health, safety, and consent. Mental health is another issue that the centre takes seriously. Kvasnak says the college is staffed with mental health nurses, wellness coaches, crisis support, and a new psychiatrist is starting soon.
DC is one of the few post-secondary institutions in the province that offers an international wellness check-up, according to Kvasnak.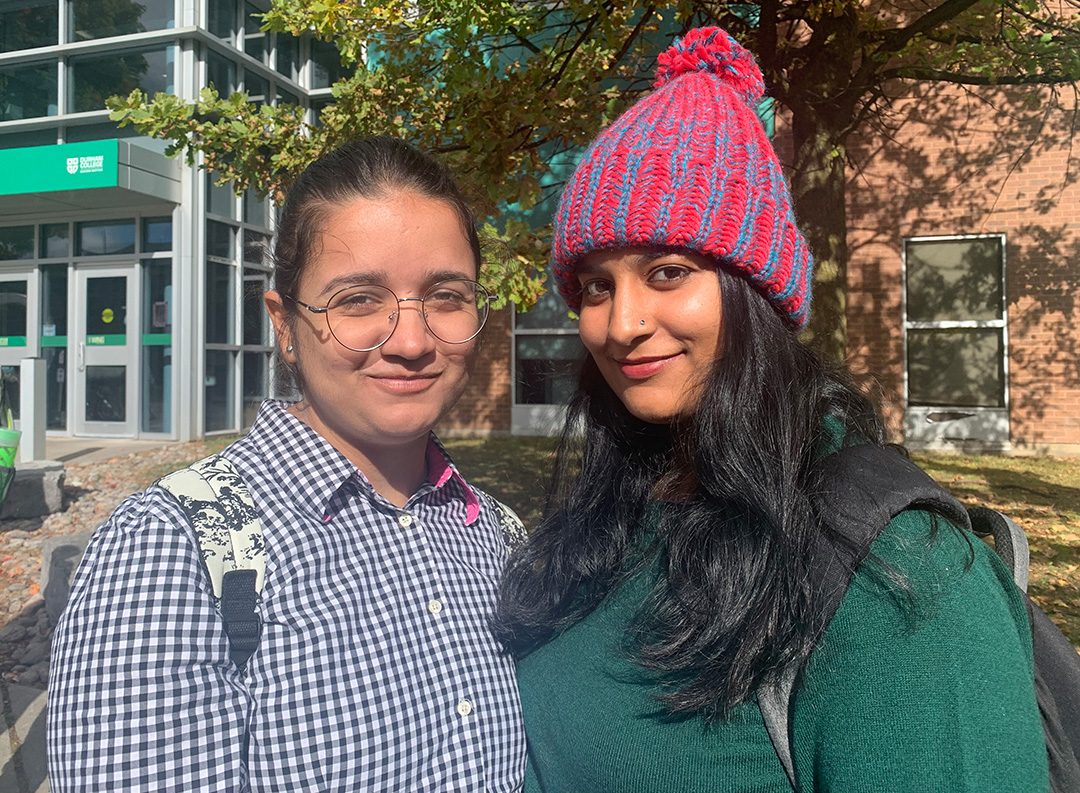 Riddhi Patel, a DC student benefited from the program. She recently completed a one-year project management course at the college. She says she encouraged her friends to use the international wellness check when needed. She lauded the centre as a great program accessible to students.
"It is, trust me it is," she says, "and it's really amazing that we get the help from campus. We just need to contact them and get the appointment booked and share with them the problems and they will help us out, so it's really amazing."
Another beneficiary is Jyoti Kawatra, an International Business Management student. She says that she first learned about the international wellness check at an orientation for first year students. Kawatra wants the centre to be more accessible to international students. She says that even though she is familiar with the centre, she still needs to learn more about services offered.
According to the Canadian Bureau for International Education, Canada is viewed as a safe and stable country with quality education and a generally tolerant and non-discriminatory society. DC hopes to continue growing the International Wellness Check program with the continued rise in international enrollments in post-secondary institutions.