For over 30 years, Bob Weeks has been the face of Canadian golf reporting.
Working for TSN, Golf Talk Canada, and even landing a spot in both the Canadian and Ontario golf halls of fame, Weeks is known for being the go-to guy in the industry.
"If you want to go far in this industry, you have to be able and willing to do it all. Writing, editing, and broadcasting," says Weeks.
"He's so humble, and easily the most down to Earth person ever," says Adam Scully, co-host and producer of Golf Talk Canada. He says Weeks is simply an overall good person. "There is instant respect that comes with Bob's name in the industry."
Jamie Reidel is a producer at TSN who has worked with Weeks for over 20 years.
"There's not a better person to work with. He is so easy going and so knowledgeable with what he does," he says. "Weeksy has no ego, he just does the job with no complaints, ever."
Since the start of his career, Weeks has traveled all over the world and has covered 27 masters and 83 major golf championships. He says watching Mike Weir win the masters was a highlight moment and he found it difficult to separate himself from being a fan while covering the event.
"It was truly surreal," he says.
Although Weeks has had a successful and fulfilling career thus far, he hopes to be able to move on from reporting at some point. To do so, he wants to help shape up-and-coming reporters, like Scully, to be the best they can be.
"I don't want to do this forever, I can see the finish line, there's going to be a new generation of journalists," says the 62-year-old.
Just over ten years ago, Scully took his first position in the industry as an intern at SCOREGolf, where Weeks was working at the time.
"I've had the good fortune of having pretty note-worthy guys as mentors, Bob being one of them," he says.
Weeks says he knew where Scully wanted to take his career and wanted to help him as much as he was able to.
"I asked if I could give him some advice, and he was more than willing to hear me out," he says, referencing his on-air presentation and delivery. "I want him to be the best he can be."
Scully says Weeks has offered him so much time and put a lot of energy into his reporting development.
"He'll give anyone the time of day, whether it's for an interview or for advice on your golf swing," Scully chuckled. "I don't know if I'd take his advice on that, though."
But in all seriousness, Scully says he has learned a lot from Weeks and will be forever grateful to have a figure like him in his life. "I'm so glad I've had the chance to work with him for so long."
In September, Weeks and Scully attended the Adidas Golf Fleece Fairways event in Whistler, BC. At the event, Adidas outfitted the journalists in their new collection. Scully says that on two different occasions, he and Weeks showed up in the exact same outfits.
Weeks later poked fun of the incident, posting on Instagram, "@Adam_Scully and I forgot to call each other today."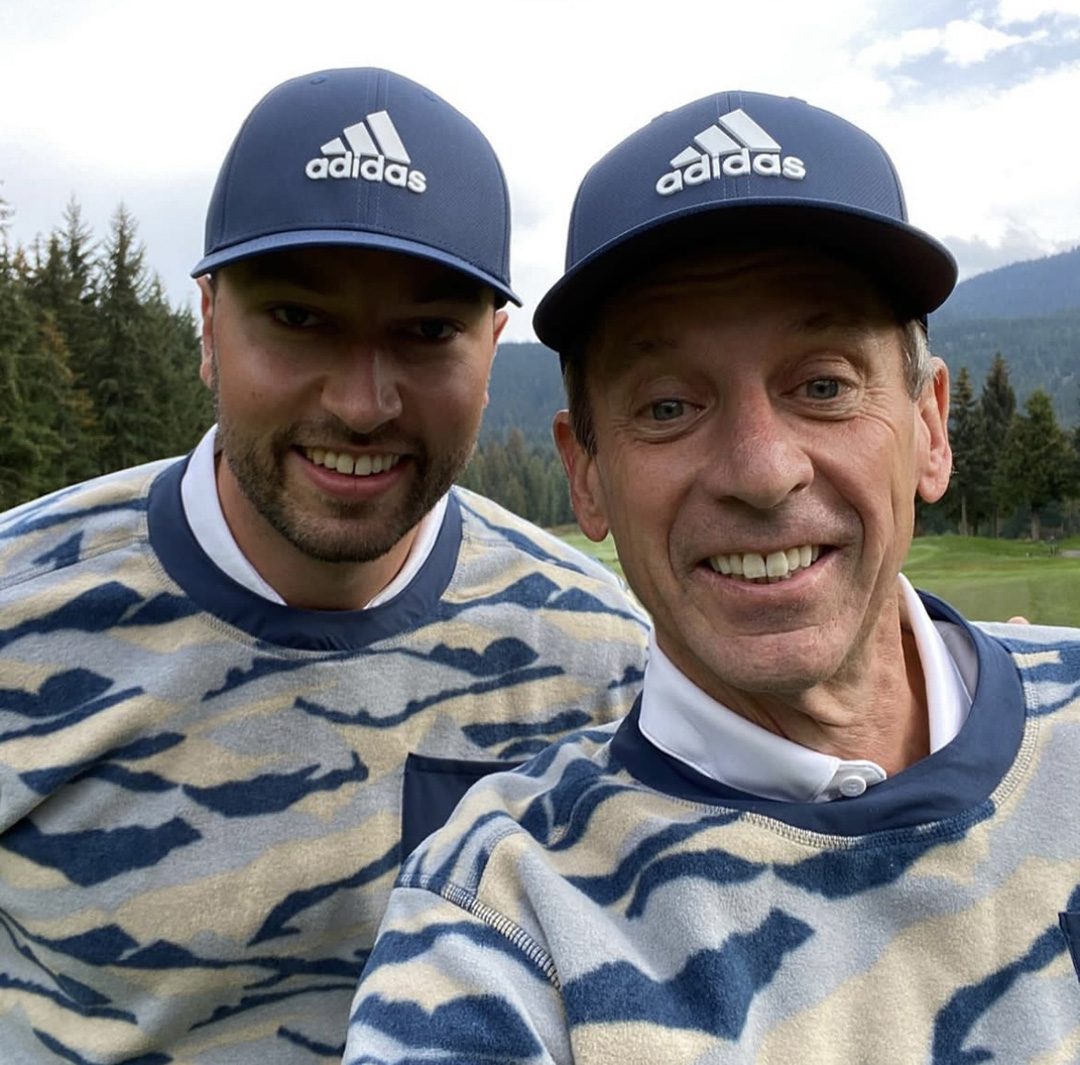 "I consider him a very good friend," says Scully. "He is the nicest human being."
Although he says he has no plans of leaving the industry for at least a few more years, Weeks says he has hope for the future of journalism and is glad he gets to help shape minds like Scully.
Weeks looks forward to retirement after a busy career. He says he wants to continue to write, but focus his talents on books, and even has a couple of book ideas in his back pocket. He also practices magic in his spare time.
Despite his job being dedicated to the sport, he says, "I don't get to play nearly as much golf as people may think."
Weeks hopes to spend some more time out on the green after retiring.