The Durham College and Ontario Tech campus security team has made an upgrade to try to ensure campus is a safe learning and working environment.
Updates to the Alertus App
The Alertus App is the primary mass notification system on campus which notifies staff, students, and employees of active threats, violent aggressors, or urgent evacuations.
The app can be downloaded from Google or the Apple store.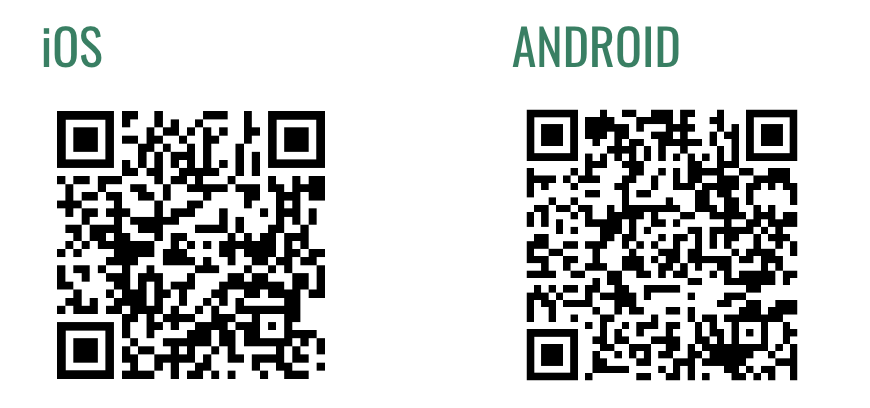 In an emergency, a notification will be sent by the Office of Campus Safety to users' devices, such as phones, tablets and laptops, depending on where the threat is located.
Tom Lynch, director of campus safety for both the university and college, praises the app for its ability to communicate with the target audience.
"The question is how can I get a hold of everybody as quickly as possible," he said. "As you look around campus there are a lot of people with a phone in their hands so obviously that's a great touch point for us."
Lynch said the security team used to rely on the public address (PA) system to get announcements out, but Alertus makes everyone's life much easier.
"But that Alertus app is actually only one touch point to Alertus," he said. "When we push the button to say 'This is what we want to communicate', it hits a number of platforms such as beacons around campus."
Lynch is most excited about the app being built into the campus network.
"If you're on campus and you're on the network with any device and we send out a notification Alertus actually takes over," he said. "All we have to do is hit one notification and someone will get it."
Communication is key for the campus security team to be transparent and get the message out to everyone quickly.
"Alertus is amazing," said Lynch.
Campus Walk program provides added safety
Along with Alertus, the campus features other safety programs and protocols aimed at keeping students and staff safe.
The Campus Walk program is provided by 16 trained student teams – eight from DC and eight from Ontario Tech – who walk people to a designated location on weeknights, whether it be a vehicle, residence, or other campus location.
Campus Walks students work in pairs and can be identified by their unique jacket and/or identification. Campus security also provides escorts at any time Campus Walk is unavailable.
Program coordinator Peter Trimble, manager of Public Safety and Security on campus, said the purpose of the program is to make campus members feel safer.
"This time of year, in fall and winter when it gets dark at 5 p.m., you might not be comfortable walking to their next class," he said.
Trained students will arrive on the scene almost immediately. On the other hand, security may be dealing with higher priority situations.
Trimble said this program takes some pressure off the security officers.
"There are four or five hours a day where we have just dedicated members to provide the service," he said.
Trimble said there is a stigma with people thinking it's either silly or a hassle to have someone walk with them.
"That's not the correct attitude to take," he said. "We're here to provide the service and we built this program for the reason that no one should feel apprehensive about engaging us."
The walk is available on the Oshawa campus from Monday to Friday from 7 to 11 p.m. Whitby campus hours of operation are Monday to Thursdays from 6:30 to 10:30 p.m.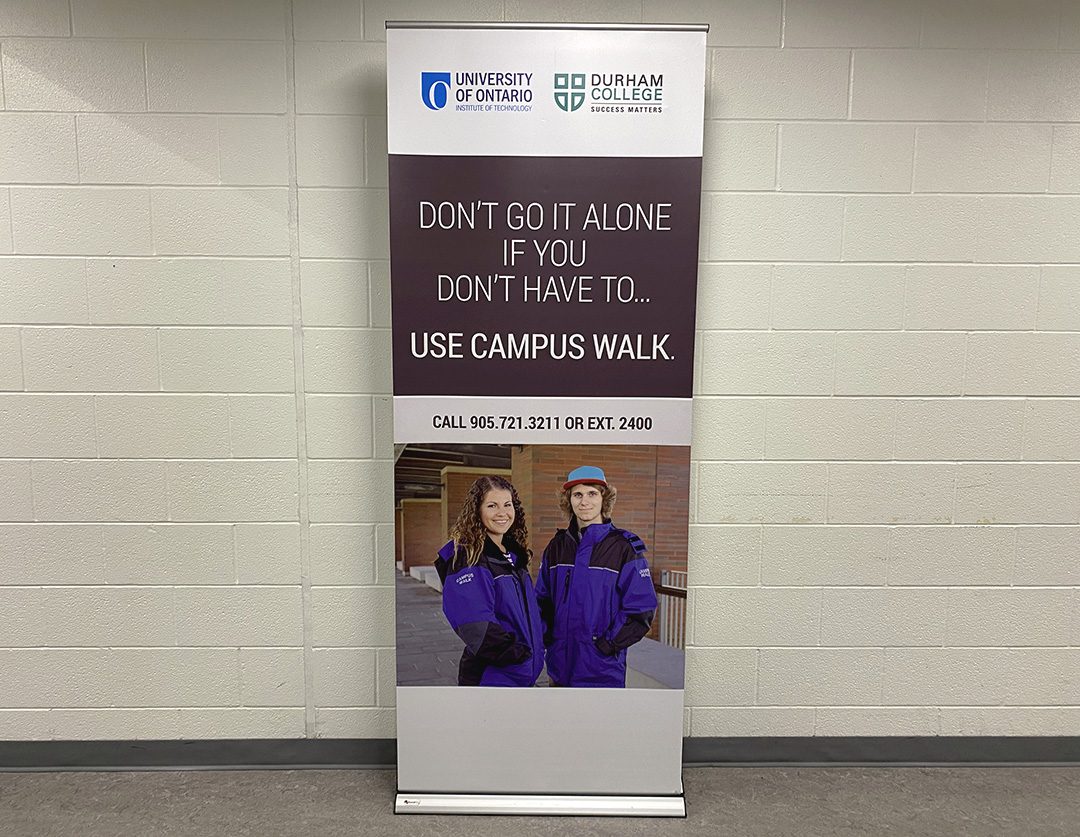 There are two additional safety measures on campus.
Campus Emergency Response Team (CERT)
The Campus Emergency Response Team (CERT) responds to medical emergencies and provides advanced first aid on campus.
CERT is a student service staffed with volunteers trained in First Responder or Emergency Medical Responder with the Canadian Red Cross.
CERT is available from Monday to Friday from 10 a.m. to 6 p.m. from the beginning of September to the last week of May.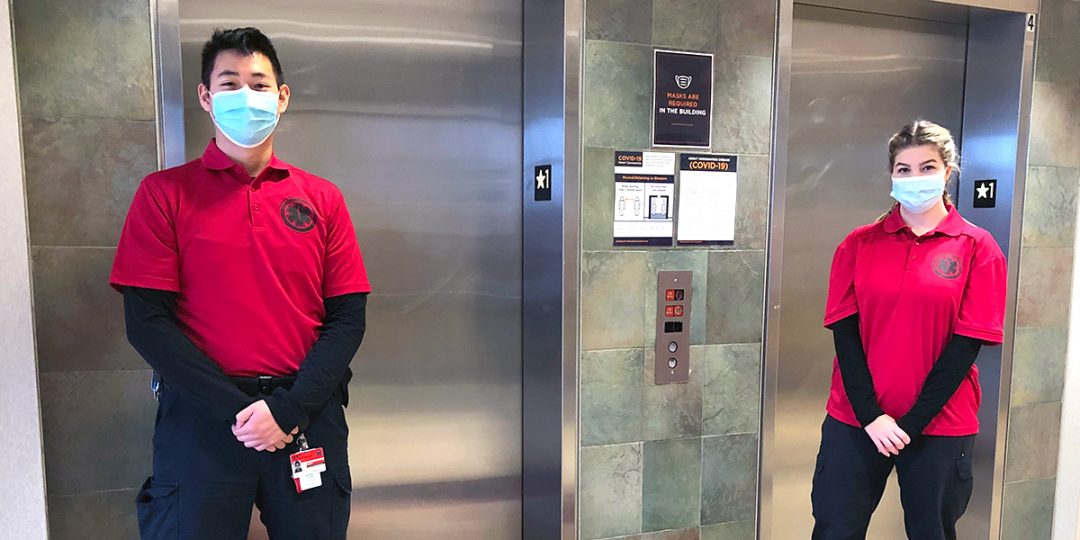 Code Blue Stations
Code Blue Stations are nine-foot red poles with blue lights on top that have instant contact with campus security. Once the button is pressed, the call instantly goes to the security desk.
Campus security will dispatch a guard to your location. If required, emergency services will be dispatched.
Code Blue Stations are located in parking lots, footpaths and within the campus library.