A new environment, different friends, frigid weather conditions and transitioning to a new school can be a daunting mental and physical challenge.
A Durham College international student experiences these challenges firsthand.
Sofia Bircke is a 22-year-old student from Brazil. She was born and raised in Sao Paulo and moved to Canada for an international education.
In Brazil, she was always surrounded by family. Her parents work in the airline industry, which meant a lot of family travel during her formative years. Bircke studied in a bilingual school until she was twelve.
She graduated from high school in Nov. 2017 and immediately prepared for her entry test for Mackenzie Presbyterian University in Sao Paulo.
In January 2018, she enrolled in the law program at Mackenzie University. At the university, Bircke felt out of place. She realized that law was not the right field of study for her.
Bircke dropped out of the university. She then thoroughly researched her next options and came across the journalism program at Durham College in Canada.
She made the big move to Canada in Jan. 2020, where Bricke was welcomed by a classic Canadian winter. A few weeks after she settled, the pandemic hit the world.
Against all this, she completed her first year of the journalism program online.
After a year in Canada, Bircke took a gap year and returned to Brazil to renew her visa. She was in Brazil for a year, where her sick father faced losing his job and life due to COVID-19. The worst was eventually averted when the situation improved.
Now back in Canada, Bircke surrounds herself with new people in a completely different environment from her home country. She says the reason she considered Oshawa is due to the low Brazilian population.
Bircke prefers exposure to different communities and cultures as it helps strengthen her verbal and social skills.
Life looked better for Bricke when she returned to campus to join her roommate for the fall 2021 semester. However, things took a dramatic turn when her roommate kicked her out of residence end of the second semester in 2022.
"Any minor issue that happens with you when you're far from home, becomes a huge issue," Bricke says.
Bircke found herself alone, without friends, family, or a stable support system. As a result, this took a toll on her mental health. She says it was a struggle to do daily tasks, such as listening to lectures or finding motivation.
"Mental health is just really serious among international students. I feel like we don't talk about it enough,"Bricke says Bricke.
She pushed herself to succeed. Bircke had to act as her own support system. Instead of giving up, she discovered her balance with classes and eased her way back to the student lifestyle.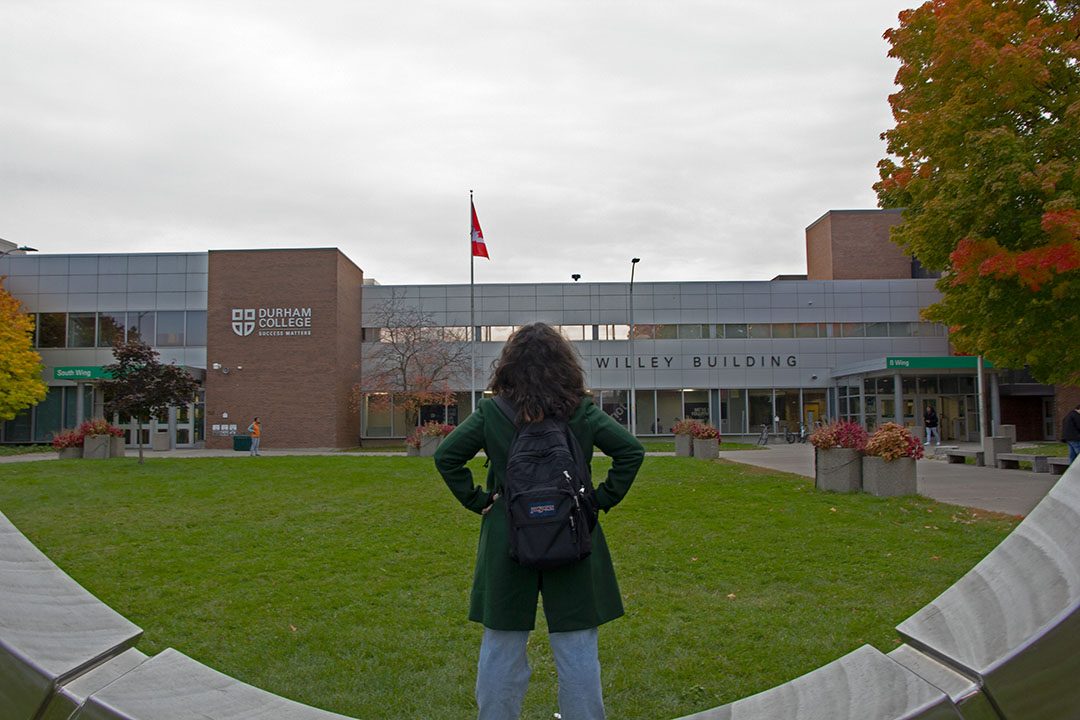 Bricke finds herself in a much healthier place with her new job at Farmboy and apartment in the GTA. She believes her move to the big city helped her mental health because the city life reminds her of Sao Paulo – her home city.
Although she made many friends in Canada, Bircke misses Brazilian food, lifestyle, and the overall environment.
"You look around and you don't see anyone that speaks your language or anyone that understands what you're feeling, and it's really scary," Bricke says.
Bircke advises new international students to be their own support system and "be there for yourself."
In the past three years, Bircke pushed herself out of her comfort zone and created a new life in a foreign country. With the help of her mother and professors, she was able to continue her education at Durham college and work part-time.
She mentioned how much she learned from Durham College.
"I've learned a lot from the people I met there. I feel like DC in some way made me hold onto Canada and not give up."
In the next five years, Bircke hopes to be a Canadian citizen and work for a social media organization to make use of her journalism diploma. She appreciates the opportunity of being involved in a new culture and city.
She encourages new international students to fight negativity and appreciate what the world has to offer.