Local artists returned to a live audience at Oshawa Music Week with last Thursday's "Songs Revealed" competition.
The event, which was held at the Biltmore Theatre in downtown Oshawa, featured six local artists performing two previously unreleased songs.
Producer Troy Williams and artist Lindsay Schoolcraft, both of Oshawa, along with cellist and composer Kathryn Knowles of Toronto, were judges for the event.
"I used to go this, it was called Rock 'n Reel, like fifteen years ago and I used to go every year, so this is really important to me that I'm doing this now," said Schoolcraft. "The college got me involved and I'm super happy to be here."
When the event started, one half of the Lindsay-based band Looking for Heather, Jay Bowes, took the stage. The other half, Jeff Gutteridge, couldn't make the show, so Bowes took the stage alone, performing two songs from his band.
"You are really good at finding your chorus. When the chorus comes in you know what you are doing," said Schoolcraft following his performance.
Next, local singer Aaron John performed his two songs.
"It feels good, it was a great show, I haven't done a lot of theatres," said John. "It's nice to see the people, it felt amazing, the audience had a great energy."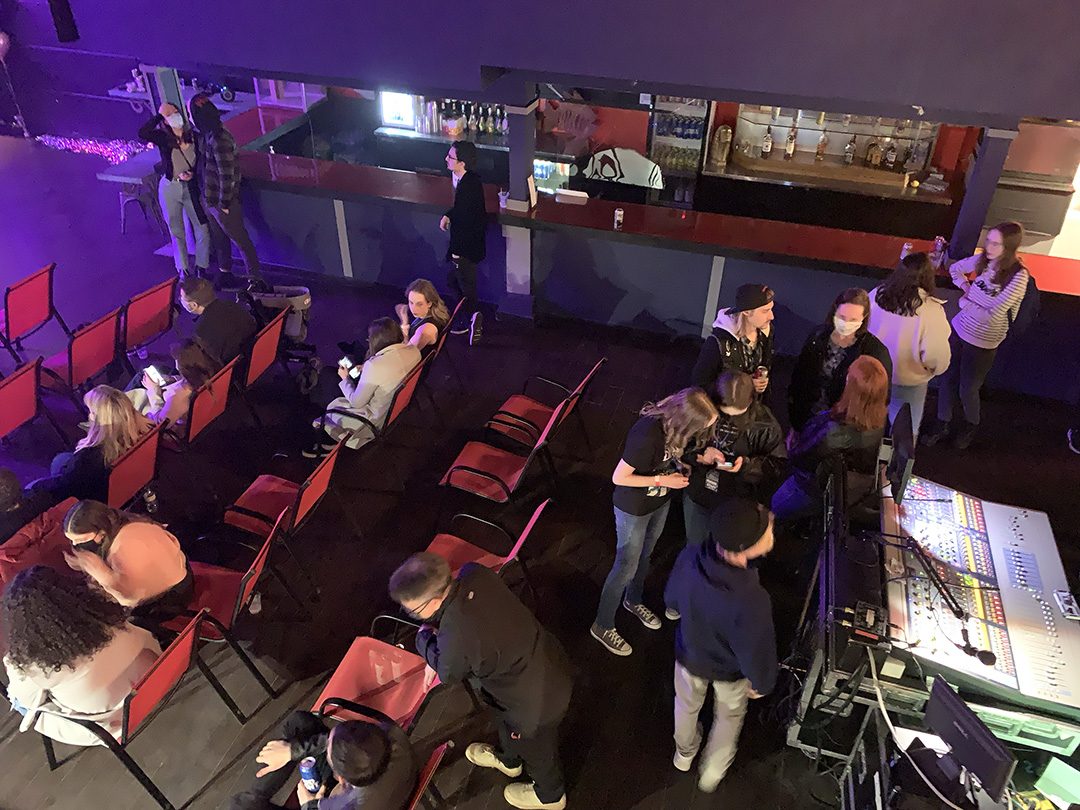 The judges told John that he had an 'Ed Sheeran vibe' to his music.
GTA-based Cameron Tania came on stage third. The judges told her that she had a 'Disney Princess' sound to her music.
Local nurse and singer, Kaley, was fourth, performing two songs accompanied by her acoustic guitar.
Fifth up was Cobourg's Shannon Linton, a classically trained vocalist, performing two emotional songs.
Closing out the night was Oshawa sister duo, Equal. After they finished their two songs, the judges had 15 minutes to decide their top three.
Host Kayla Fragis revealed the winners of the night. Equal was third, Aaron John took second, and Cameron Tania was decided as the winner of the event.
Fragis told the audience that the judges were "impressed with all the contestants" and would offer them any guidance in the future of their careers.
"Songs Revealed" was part of a year-long project organized by Music Business Management students at Durham College.
"Everyone decided what they're good at and how they can contribute and that is how it started and then we started planning everything," said student producer Parth Goswami.
The event was the final project for Goswami and his classmates, and it paid off as the artists played to a packed audience.