Devyn Fraser, a second-year student at Durham College, in the Interactive Media Design program, managed to do the almost impossible this year: score a 5.0 GPA.
And on top of that? She plays both varsity golf and volleyball.
"I just have to take every time that I'm not playing, and just do schoolwork then, even if there's something fun going on, I just can't do it," said Fraser. "It's more important to do school and everything for me."
Because of her accomplishments, Fraser won the Bert Dejeet Memorial Award, which is given to the male and female student athletes with the highest grade point averages.
Lleyton Williams also won, also with a 5.0 GPA. However, Williams said it wasn't that difficult for him to achieve such a feat.
"I have mild insomnia, and my brain really gets going at night time," he said. "So when it comes to balancing school and soccer, it's really not too bad for me because I do my homework right when I get home after practice."
The Firefighter – Pre-Service Education and Training student said he has "sort of a photographic memory," making schoolwork a simple task.
"When I look at a page for a very long time, it becomes embedded in my brain," he said, "so when I have practical tests to do, it comes to me easier than others."
Cierra Matthews was the third winner of the Memorial Award, also scoring a 5.0 GPA. In the 911 Emergency and Call Centre Communications program, Cierra needs to take care of "around 20 assignments every week."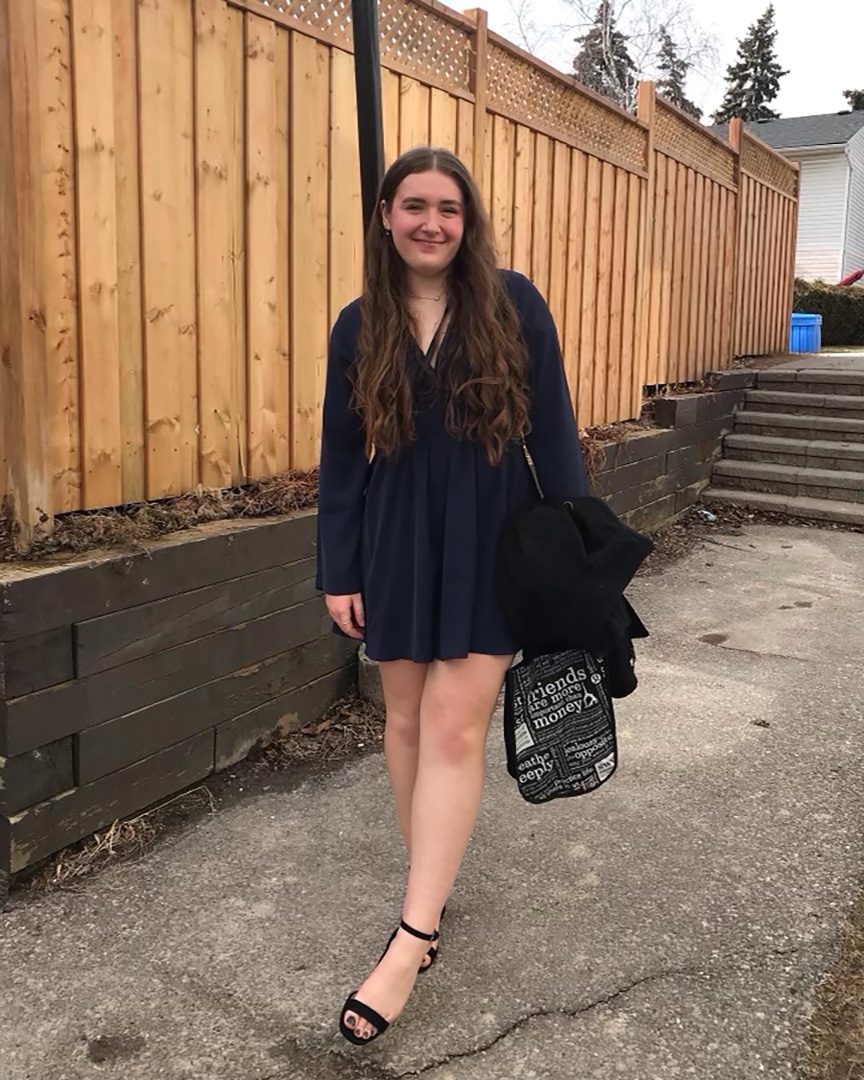 It took a lot of work to get here, and she's proud of her efforts.
"It just feels really validating," she said. "It really encourages you to keep doing what you're doing, and working hard."
At the Athletic Academic Awards on March 30, 65 varsity athletes won awards for their academic excellence, all of them with GPAs of 3.5 or higher.
The event recognizes student athletes who work hard in their studies, as well as on the field, or on the court.
The Canadian Collegiate Athletic Association (CCAA) gave out Academic All-Canadian Awards to four students who achieved honours, and had been named to their all-star teams in the CCAA. The awards were given to Devyn Fraser (Women's Golf & Volleyball), Mia Hildebrandt (Women's Volleyball), Katie Stewart (Women's Volleyball) and Brooke Young (Women's Volleyball).
The Top Team GPA award recognizes the sports team with the highest combined average of all of its players. The women's volleyball team took home this honour, the fourth time the team had won the same award.
There were also awards given out to one player per team with the highest GPA. The winners are as follows: Devyn Fraser (Women's Golf), Matt O'Neill (Men's Golf), Nick Heise (Esports), Emma Wilson (Softball), Aidan Carbray (Baseball), Devyn Fraser (Women's Volleyball), Aidan Carne (Men's Volleyball), Cierra Matthews (Women's Rugby), Terrell Carter (Men's Rugby), Jillian Thompson (Women's Basketball), Mark Stoop (Men's Basketball), Ericka Van Hezewijk (Women's Soccer), and Lleyton Williams (Men's Soccer).