Walking into the children's section of a public library, you might see young kids and their parents sitting in chairs and reading through colourful books – and making themselves a plan of which ones to take home.
You might also find small children playing with blocks and puzzles at small tables.
However, the pandemic made it "really complicated and difficult" for children to collect books to borrow, says Devon Ward, children and youth services librarian with the Ajax Public Library.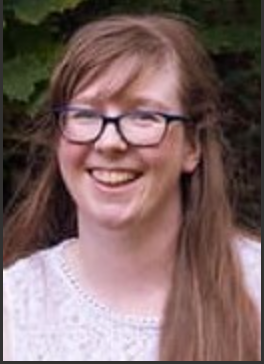 "Preschoolers and kids who are just learning to read, they go through a lot of books," Ward says.
With two young children under five, Ward says her kids ask her to read and re-read the same books night after night.
Giving kids the power to browse library shelves and pick a collection of books to bring home for a week is a unique experience that can't be replaced, Ward says.
"There's not an alternative to that really," she says, "unless you are just letting your kid loose on the Chapters' website."
Libraries exist as a place for everyone regardless of age or class to engage with the world of books. For children, both school and public libraries give them the space to play, learn and develop a relationship with reading.
"There's an enthusiasm for coming to the library," says Erin Mallory, librarian at Brooklin Village Public School.
The 2021-2022 school year is beginning to look more traditional for elementary school students as the world finds ways to work within pandemic safe guidelines.
Mallory says for many kids whose first year of kindergarten was online in 2020, this is the first school year where they have access to a library.
"The library wasn't open for students to come into this space," Mallory says, "because we weren't allowed to kind of do shared spaces last year."
As a result, Mallory brought the books to them. She would wheel a cart of books to each classroom and students could sign them out to borrow from the small selection she brought.
"I think it's a little more magical coming into the library," says Mallory.
The pandemic has changed the way students are allowed to move around the school, they often don't seem places other than the gym, library, and their classroom, Mallory says.
So, she has worked to make the Brooklin Village Public School's library an escape for students.
"I have a LEGO wall," she says, "I've really worked to bring really bright fun colours, and just fun little things that are kid friendly into this space."
Public libraries are an equally important space in society that had to adjust to the pandemic in a unique way.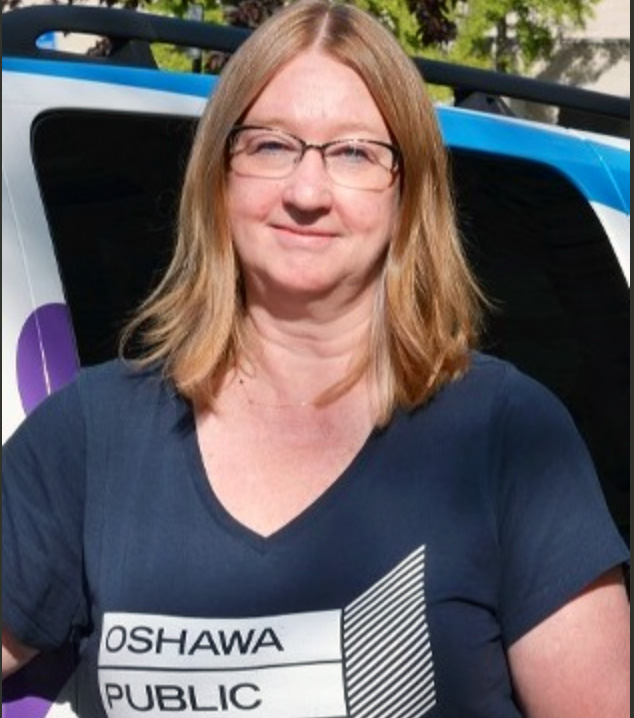 "The real diehards definitely got their things," says Oshawa librarian Alison Yntema.
The Oshawa Public Libraries opened for curbside borrowing in summer of 2020. Customers could call or email the request for books they wanted to borrow, and library staff would hand the books out through the library's front doors.
Yntema works as the community engagement and programming librarian for Oshawa Public Libraries. She is the main point of contact for schools and "any other community organizations that serve children and youth."
Prior to the pandemic, Yntema went into the community and brought the library with her, she says.
She hasn't been able to go into the community in a very long time, but Yntema has been able to develop virtual outreach programs for younger people, including after-school programs and online books clubs.
Ward says she is hopeful with easing restrictions, the Ajax Public Library's annual Summer Reading Club for kids will be able to run in some form.
If the kids can't gather for the usual discussion and activities this summer, "at least we can have them come into the library to log what they've been reading in their little notebooks with the staff or volunteers and get their little prize," says Ward.
Libraries "are essentially the last free public space, that you don't have to spend money to just exist in there," she says.
Before pandemic restrictions, the children's section of the Ajax Public Library was full of toys and child-sized furniture that were free to use.
Traditionally, there is a collection of toys that kids could play with in the library or borrow like they would borrow a book and take home for a few weeks.
During the height of the pandemic, libraries found ways to provide online community and access to online E-books or ways to arrange pick up from the local branches.
But, Ward says, the experience of learning to read and the role imagination plays in being exposed to the world of books is something that isn't the same when it's virtual.
"There's not really an equivalent to sitting on the lap of an adult who does silly voices, who shows you the letters as you move along," she says.