Brianna Nelson knew she was different when she switched schools in the middle of Grade 8.
"I came in one of my favourite outfits…I wore Nikes, large earrings and I had a shirt to match the colour of my Nikes," said Nelson.
"I was so excited to get to class and to meet new people and when I got there, no one looked like me."
She experienced a similar culture shock when she went to Sinclair Secondary School in Whitby.
"No one's rocking Nikes, no one had these large hoop earrings that I was wearing, and I quickly felt like I was in a different world," she said, referring to the differences in race and culture between Toronto, where she used to live, and Durham where she moved for high school.
Nelson, now 26, said these feelings and interest in community-based initiatives influenced her idea to create the Womxn of Colour Durham Collective (WOCDC).
WOCDC was founded in 2019 and recently had its third-year anniversary on Feb. 20.
The organization's purpose is to build a community with women of colour across Durham Region through activities and events.
WOCDC has hosted events such as Women Wednesday and recently collaborated with the YMCA in Toronto.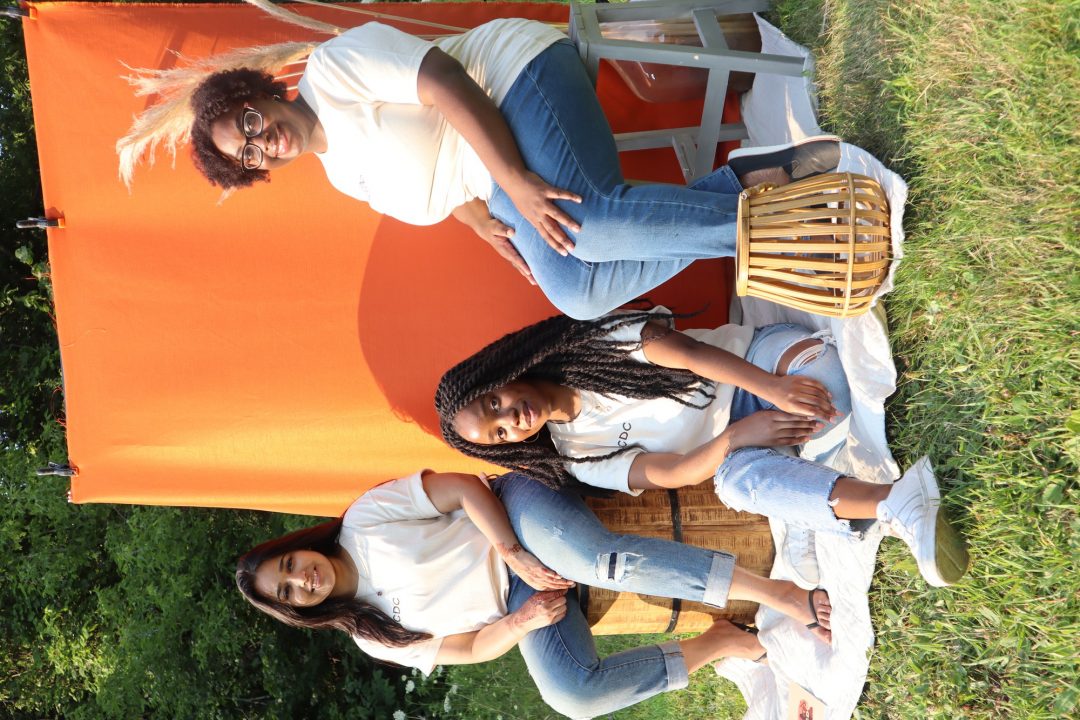 The first 'in-person' event held by the organization was 'Women Wednesday' in Oct. 2019. This event consisted of women being brought together in a community setting to share their stories and experiences.
"We weren't sure if people were going to buy tickets, we just kind of held our breath and very quickly it sold out," said Nelson.
"We even had people coming to the door of the event asking if there were extra seats and we had to decline and tell them there was no more space in terms of safety."
Nelson said this event could not have been as strong as it was had people not believed in them and their work. She also said many people were "willing to speak about their experiences," which created an "open space of networking.
"It literally brought me to tears after everyone left because…it was a lot of time and effort planning, but in real actuality it was just us bringing people together," said Nelson.
"Having a forum for them to speak to each other and just doing that made such an impact for them."
Kiana Bonnick, WOCDC's director of operations, has been with the organization "since the beginning."
Bonnick said WOCDC has helped her socialize and network with people.
"Through WOCDC…you get to learn more about what's happening in Durham or the cool things that we're also finding in ourselves," said Bonnick.
Bonnick said she likes WOCDC's ability to constantly evolve and change.
"I've been part of WOCDC since the very beginning and I've been in different roles and even throughout those different roles, you can see how we always pivot and change."
This change is seen in its recent work and the team itself, according to Nelson and Bonnick. For example, the team has grown internally by hiring more people and has had to adapt to their work through COVID.
WOCDC's members planned a 'monthly meetup' just before COVID caused social settings to be cancelled, according to Nelson.
"We quickly realized that a lot of the things we had planned in the pipeline had to be cancelled as well because this (restrictions) wasn't lifting," Nelson said.
Nelson said "at the time we had a very different brand than we do now" as the team brainstormed different ways to still be active and make an impact in Durham Region despite the pandemic.
The team changed its logo, mission statement and vision, according to Nelson.
"What we ended up doing during the first year of COVID is we did a full rebranding of WOCDC because we quickly realized that there was no way we're going to continue to offer programming," Nelson said.
"At that time, we weren't tech-savvy enough to be able to hold online events and we didn't feel like people were ready for it, so we took the time to go inwards…by having critical conversations."
During their process of rebranding, WOCDC hosted virtual events to continue to build community between people of colour. For example, team members put together an online series called Community Care Sunday.
During this series, WOCDC hosted Instagram live events and had guests from a variety of platforms to talk about their passions and what they do.
https://www.instagram.com/wocdc/
The purpose was to promote community and encourage people to "get to know each other and support businesses that were facing the challenges of COVID."
WOCDC makes an effort to continue to promote and host virtual events despite restrictions in social gatherings because it "keeps us connected," according to Nelson.