A Durham Regional Police Services (DRPS) officer has some advice for aspiring police officers currently in college and university.
Quinn Tyrell, 31, lives in Oshawa. She was hired at DRPS April 1, 2019.
Education is necessary to become a police officer, Tyrell said.
"So, honestly, one of the biggest things is, yeah, education is great, life experience is huge. So you want to be able to show that you're able to work with other people. So your work experience is going to be big, as well as your volunteer experience," she said.
Tyrell currently works at the Whitby division as a road officer which means she's on the frontline doing traffic stops and responding to calls for service.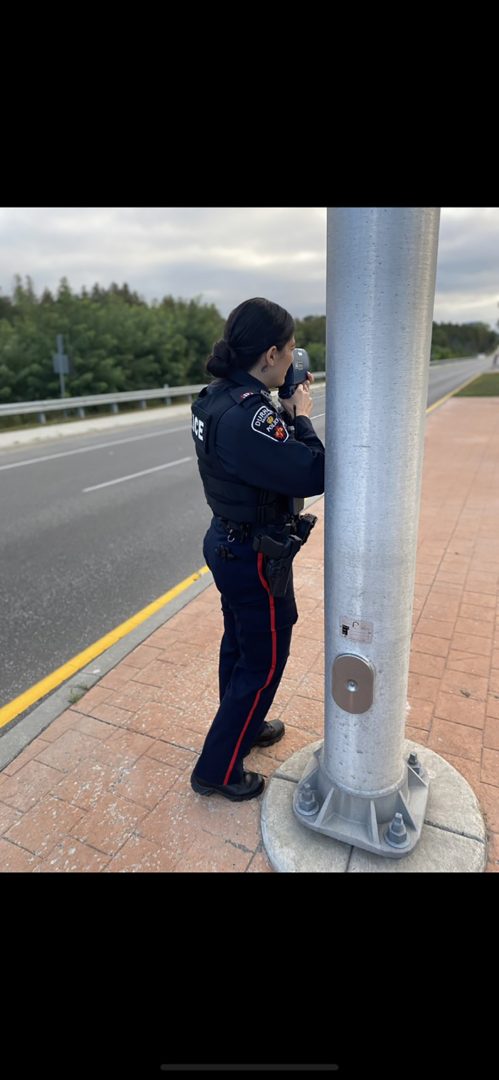 She explored different educational paths before becoming a police officer.
She studied biology at Queen's University. From there, she studied forensic science at Ontario Tech for two years because she discovered she liked working in a lab.
Tyrell never completed her forensic program at Ontario Tech. While studying there she decided to work with people. As a result, she ultimately went to the Ontario Police College and became a police officer.
Tyrell said the DRPS also wants to see if applicants have been involved in their community.
All uniformed officers start on the road, according to Tyrell.
Once an officer gains more experience more opportunities open up such as intel, guns, and gangs. There are also traffic, marine, canine and tactical units. The DRPS hires 16 to 26 people per year, according to Tyrell.
However, some of this has changed because of the COVID-19 pandemic.
The hiring process and interviews are being done via Zoom and phone calls. DRPS is not doing in-person interviews unless it's absolutely necessary, according to Tyrell.
The application process itself is also done online. It can be found on the DRPS website. Tyrell stresses the importance of volunteer experience.
"I would say take the time to get volunteer experience. I've seen a lot of people go through the process where they just really want to get in which everybody does, I understand that but they really want to get in so they'll apply to a service, they won't get in on their first try.
"And instead of making improvements like adding different kinds of volunteering or taking courses or going to a symposium that Durham runs or going on a ride-along and gaining those experiences, instead of doing that they'll just apply to a different service with the same resume," she said.
Tyrell said what most applicants don't realize is most police services talk to each other so making the effort to improve yourself is important.
There is also a fitness course recruits have to run which includes weights, climbing walls, and running up and downstairs.
Perseverance is the key, according to Tyrell.
"So it's doable. A lot of people can do it in way less time. But it's something to work on. If you aren't like an athlete, it's going to take some effort. You just have to push," she said.