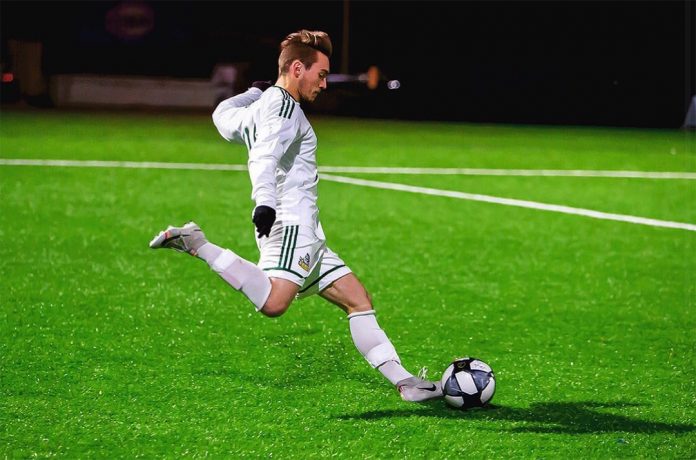 Nate Paine has played for the Durham Lords men's soccer team for four years, which means his career includes playing before and during the COVID-19 pandemic.

"Once COVID started they brought in a lot of protocols like getting tested if you weren't fully vaccinated, the COVID questionnaire that you answer before going on campus you have to have that filled out," said Paine, who plays left/right wing for the Lords.
Only slight changes were made to practices and games when COVID-19 restrictions happened, according to Paine.
These changes included, female and male teams travelled separately to games instead of sharing a bus, social distancing and wearing masks whenever players were anywhere besides the playing field. Players who previously had COVID-19 also had to be checked by the college's doctors to make sure there were no underlying health issues, according to Paine.
"Other than that, to be honest it wasn't completely different," he said.
During the off-season Paine tried to keep training and improving by going on runs and working out at home. He also took advantage of his family moving to Peterborough and getting more land to practice soccer drills on his own.
The pandemic also took a toll on Paine's mental health.
He felt a "loss in motivation and unsureness" not knowing when COVID-19 was going to end and when he'd be back on the field. Returning to action helped him find his motivation, he said.
"The ability to be able to play again, no matter how unmotivated I am personally, if I'm playing it doesn't faze me," said Paine.
Paine moved to England to play high school soccer then returned to Canada and decided to attend Durham College. The reason? The coach for his Whitby soccer team was also a coach with the Lords. Paine finished his photography program and is currently in his first year of business.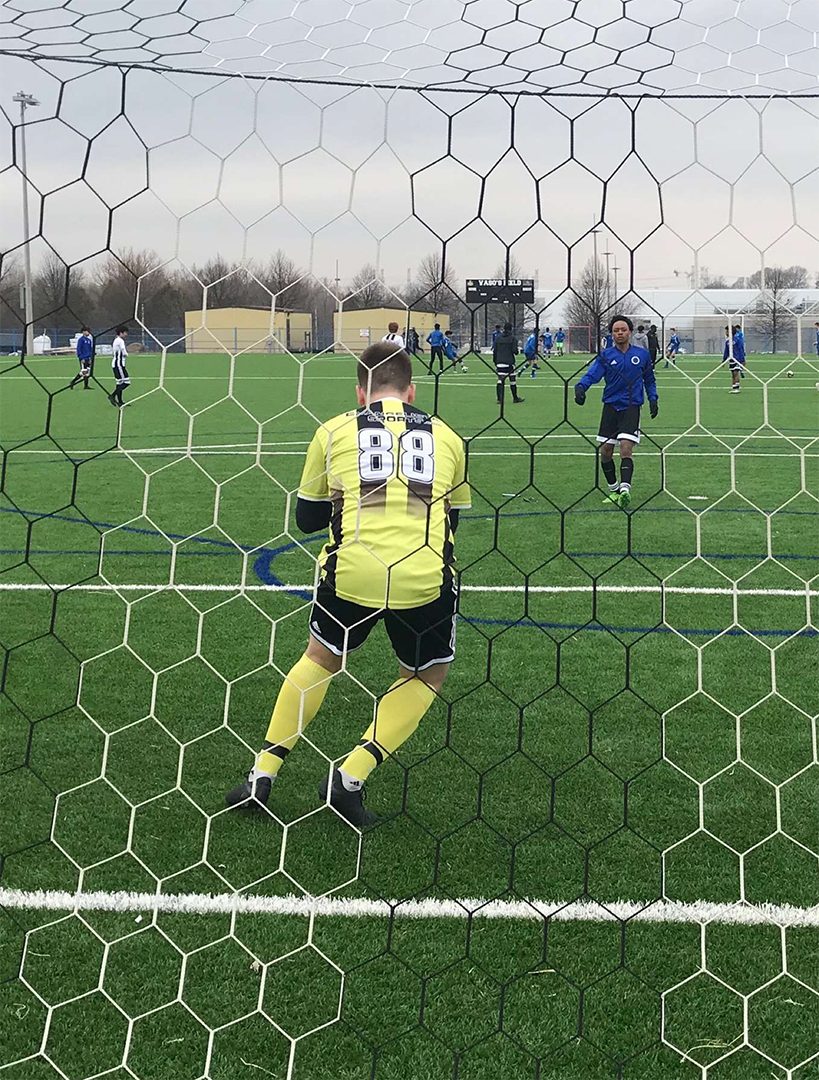 Paine's teammate, goalie Garrett Werner, missed seeing his soccer friends during the pandemic and describes the team as his "brothers".
He believes playing with people with more experience helps him become a better player – and person.
"They're super welcoming the guys bring you in, it's like having an older brother, they try to keep you on the right track and make the right decisions in life," said Werner.
Although they play different positions, Werner enjoys the way Paine plays and believes he can learn a few things from him, including soccer tricks.
Paine wants to take the marketing program at Durham next year to continue playing soccer and wants to open up a company to help North American players get opportunities to go overseas.
"At the moment players from Canada or the U.S. don't really know what steps to take or what connections to make," he said.
Moving forward the Lords men's team continues to train and play in indoor tournaments, including in Vaughan March 11.