The more interest you have when applying for a job, the more opportunities and doors can open up for you.
This according to the manager of operational training for Brinks Canada Limited, Dale Rouw. Brinks is a security and cash management company whose clients include banks, retail stores and jewellers.
Rouw has worked with the company for 25 years, after taking law and security program.
"As I grew into several roles I worked towards certificate programs related to business, teaching and training adults and health and safety," said Rouw.
He also have specialized instructor qualifications in first aid, driver development and firearms training.
After working in a variety of positions, Rouw now works in the training department.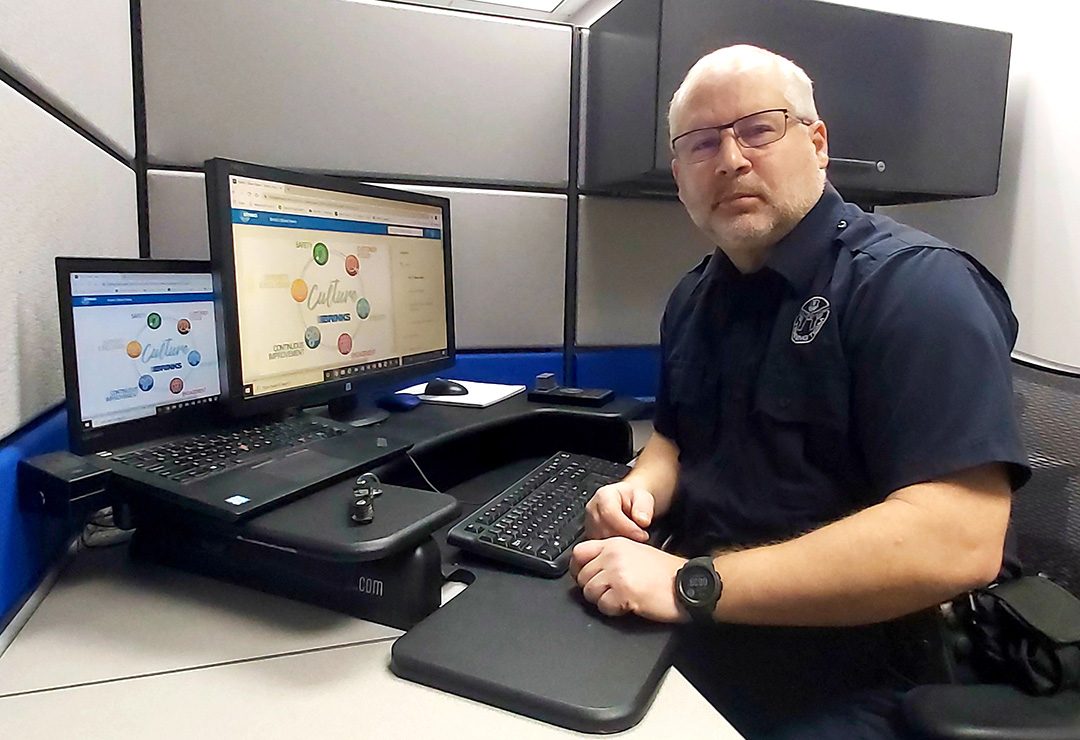 "It was really exciting to be able to learn all these different roles, and grow, but also be involved in so many different things," said Rouw.
As the job market is highly competitive, Rouw says it is essential to have background experiences in some positions.
However, when Brinks hires new graduates, it is normally for customer-facing, frontline work including driving security vehicles, according to Rouw.
Since people come with and variety of educational backgrounds, Rouw said most of the people who apply for a job have graduated from a post-secondary police foundations program.
So, Brinks does a pre-hire evaluation to test the driving skills of applicants. Also, since most of the company's frontline employees are armed, new hires need to have a licence for that, which requires a two-day course.
"Those courses are, you know, kind of in-demand for some people, and it might be difficult to coordinate," said Rouw.
According to Leigh-Anne John, Brink's senior manager of talent and workforce planning, some of the most common entry-level jobs are part-time guard positions, which are customer-facing and cash logistics processing, which takes place inside a bank branch.
The company has roughly 2,000 employees in Canada and more 50,000 employees worldwide, which grows year-over-year globally, she said.
They also hire 300-500 people per year.
"One of the things that we always look for is people who are customer service-focused, so people who maybe throughout high school and post-secondary education," said John.
Before applying, some of the positions would require handling cash or other precious commodities, so there is a potential to be targeted for a robbery, according to Rouw.
"That's why our people are armed, and they wear, you know, bullet-resistant vests, and they have bullet-resistant vehicles," said Rouw.
He said employees are armed with semi-automatic pistols.
That's why the company has to make sure employees are trained well, so they can deal with any threats, according to Rouw.
Although Rouw came into the company with some skills, knowledge and some background qualifications, he is willing to grow people who start off for the company.
"There are so many things that are unique to the job, and we will help people," said Rouw.