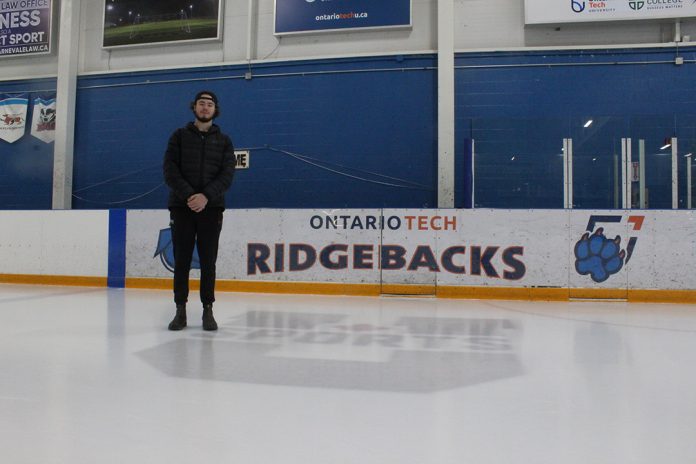 Varsity sports are back in action Durham College (DC) and Ontario Tech University (OTU) after a recent lockdown brought sports to a screeching halt until earlier this month.

Gym and training facility closures made it more difficult for varsity athletes to train but home workouts and Zoom training sessions made sure they hit the ground running when sports resumed.
A spike in COVID-19 cases in December of 2021 once again turned learning virtual for many students at DC and OTU, it also put varsity sports on hold.
"It's really disappointing," said Ken Babcock, athletic director of the Durham Lords, "our student athletes have had to deal with a lot through this with pauses and resumptions."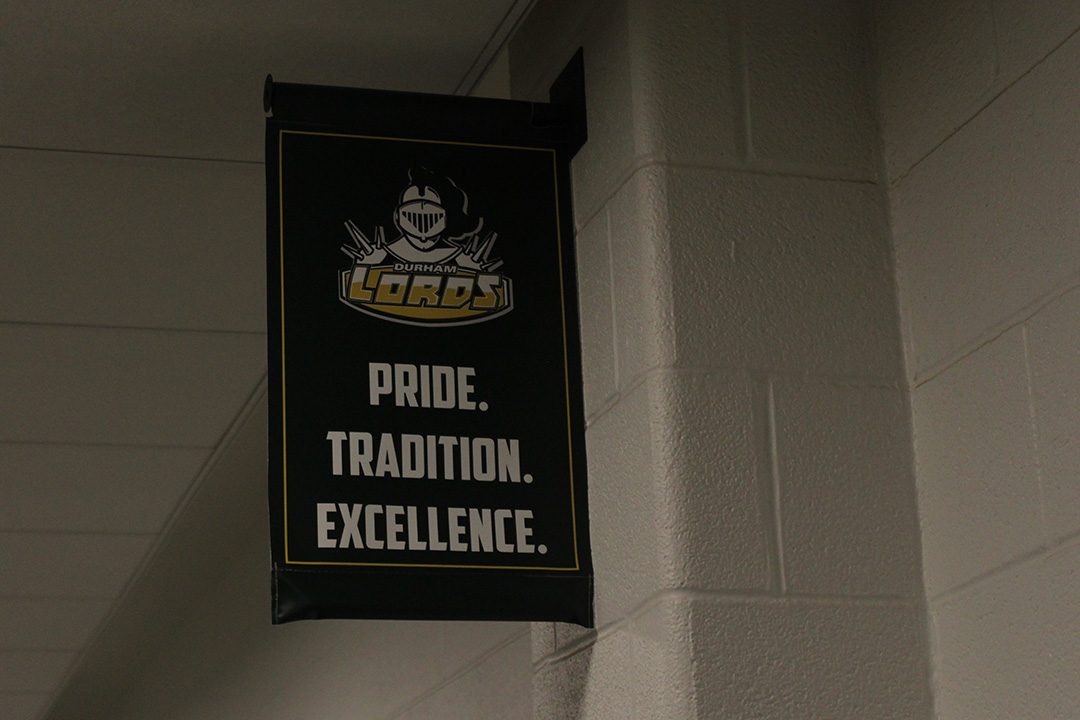 Varsity sports were paused through the first month of 2022, resuming training on Jan. 31, with a seven day delay before actual games could take place. During this pause, training facilities could not be accessed.
"Our student athletes were connected through coaches and Zoom, but they pretty much had to train on their own," said Babcock.
Garrett Werner, goalie for the Durham Lords men's soccer team, said although the soccer season is over the lack of access to gyms and training facilities has made it difficult to keep skills sharp for next season, especially through the winter months.
"I sometimes try to bundle up in the cold weather and go for a run," said Werner, "but I mean, I'm not going out to play soccer in the snow."
While the soccer season was over when the latest lockdown began, the hockey season was just beginning. Players for the Ontario Tech Ridgebacks had to be ready to jump back into the game when restrictions loosened, which meant home improvisational workouts.
"I'm pretty lucky, I've got a good setup," said Cullen McLean, who plays centre for Ridgebacks, "I've got an at home gym that I use every night."
According to McLean, COVID-19 safety protocols have been in full effect for the team since training resumed last month. This includes mask mandates and social distancing. Wellness surveys and proof of vaccination must also be shown before games.
"We now have the ability to rapid test our student athletes under the new return to play protocols," said Babcock. "We'll be rapid testing all of our athletes, students and key personnel the day of the game, whether it's a home game or an away game."
Babcock said on average rapid COVID-19 tests would be administered to student athletes up to three times a week.
Despite the stricter safety protocols, McLean said varsity athletes are just happy to be playing again.
"I think it honestly made people better, adversity definitely came into play and just itching to get back and finally coming back," said McLean, regarding how time off the ice affected the Ridgebacks, "I feel like everyone was just stretching their legs, moving their feet and having fun out there."
Lockdowns had a different effect on the Durham Lords' soccer team, according to Werner. Although the last season went by lockdown-free, he said he definitely noticed a difference in the team's performance from pre-pandemic seasons.
"There was a huge difference, we didn't even make it to nationals this year," said Werner.
While the possibility of future lockdowns cannot be written off, Babcock said the teams and coaches have learned from previous closures and continue to develop training plans in the event of further COVID-19 spikes.