Durham College (DC) graduate and current Ontario Tech University (OTU) student, Quinton Armstrong has been working towards being a member of the York Regional Police.
Armstrong graduated from the police foundations program at DC in 2019, then bridged over to OTU's Forensic Psychology program.
Armstrong's goal is to be a member of a police service's emergency response team (known in the U.S. as a SWAT team).
Armstrong has been hired by York Regional Police (YRP), but with COVID-19, the start of his career has hit a bump in the road.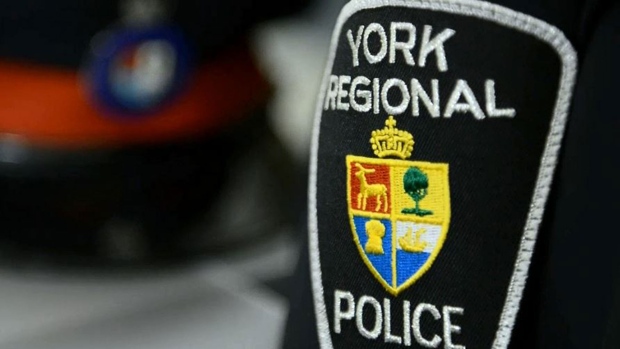 "It was kind of one of those situations where, 'hey you have the job, but with COVID we can't start you', which I get. So I haven't done anything yet with them," said Armstrong.
He has been keeping busy, however.
In addition to his studies, Armstrong has been doing some general labour work, and picked up a job at a casino as a security guard. One of the most important things he is continuing to do is take care of his body, making sure he's eating right, cardio training, and overall making sure he stays in the proper shape to do well on the YRP fitness testing.
"It's not easy, especially when you're trying to balance a social life, balance a workout, studies, hanging out with friends, like all these things take effect," said Armstrong.
The interview process is as in-depth as it can get in any field of work, he said.
"You got your pre backgrounds, two psych tests, fitness test and a health check. That costs a lot of money from their perspective. So, the last thing you want to do is waste their time."
Armstrong signed a required non-disclosure agreement, however there was some advice he had for students and people who want to be in law enforcement.
"You have to be honest; you don't want to get caught lying. The moment you get caught lying it's going to go and screw you," said Armstrong.
Even if someone told a small lie that may not seem like a big deal it would have a bad look, said Armstrong. If someone would lie about something little, a police academy would wonder what would happen if the individual was dealing with something far worse.
Another challenge that comes from a career in law enforcement is passing the numerous cardio and fitness tests prior to getting hired, he said.
"Go to the gym, do your thing, do your cardio, because that's what most of your fitness testing is going to be, cardio," said Armstrong.
Volunteering is another key to landing the right job post-graduation, he said. It doesn't necessarily have to be in the law enforcement area, either.
"It could be going to retirement homes, coaching sports, or playing games with people. Like it's really anything that you find passion in. That's what they're going to look for," said Armstrong.
"They don't want something you're just going to do until you get hired because that's the point, the purpose of being in the community."
The process of getting hired in law enforcement can be physically draining, but it's also a mental game with yourself, he said. There is a lot of discipline and decision-making that goes into how you want to handle building a career.
"There's no shame in waiting. The job's always going to be there, sometimes they are hiring more than others, but there's nothing wrong with sitting there and being like, 'hey, you know what? I'm not ready yet, but in a couple of years, and when I get more volunteer experience, work experience, get my degree or get more education, then I'll be ready'," said Armstrong.