When she first saw The Wizard of Oz, a young Starr Domingue watched in amazement as Judy Garland skipped down the yellow brick road with her dog Toto. Domingue pictured playing Garland's role and she said to herself: "That's it. That's what I'm going to do."
Domingue always knew she wanted to work in entertainment but she recalls a conversation she had with her mother in which she was told the opportunities for Black women to pursue a career in acting would not be straightforward.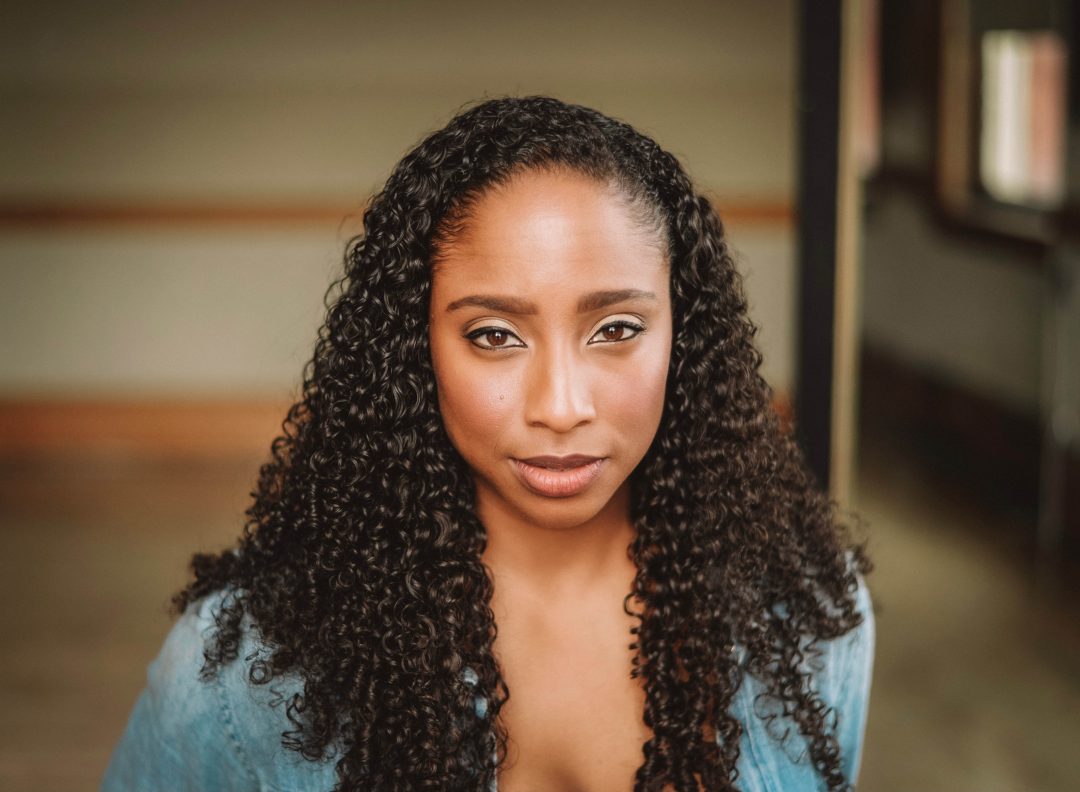 "I think that there is this conversation that happens between, I guess, Black parents and their children," Domingue said. "A similar conversation that happens for being a woman, which is you've got to work 10 times harder than your white, male counterpart."
A 2019 research study done by Women and Hollywood, found that in the top 100-grossing films of that year, only 17 per cent of women and girls of colour were in leading or co-leading film roles.
Films with Black leads and majority-minority casts were released in the fewest number of international markets in both 2018 and 2019, according to the study.
"You can't just be like, 'I'm going to be an actor,' and then you just go and do it," Domingue said. "You have to fight your community, you have to fight your parents, because your parents certainly don't think it's possible. And I can't fault them. Because it's not an easy road."
Black women have been historically cast as these three tropes: the mammy, the jezebel and the sapphire.
If you've seen a picture of Aunt Jemima, you can picture what the mammy looks like: a loyal servant, heavier in weight, who takes care of others and negates her own needs or desires.
The jezebel is overly sexualized, her only strength is her influence over men with her sexuality. These characters are played by Black women with lighter skin and more European facial features which adhere to westernized standards of beauty.
The sapphire is the most common stereotype. It is the "angry Black woman" trope that originated from minstrel shows which would have white men dress up as Black women and act angry, irrational, sassy, unfeminine and less than human.
Although these tropes have become less prevalent in films today, Black women are still haunted by these characters in their everyday lives because the tropes are so ingrained into society.
In September 2020, 1,400 Americans between the ages of 18 and 54 who were heavily engaged with pop culture, according to the National Research Group.
Two out of three Black Americans did not feel their stories were properly represented in the media, and 77 per cent believed the way Black Americans are portrayed in the media will influence people's perceptions of real-life Black Americans, according to the study.
Out of the entire study, 66 per cent of everyone polled believed the media depicts negative stereotypes of Black people, with 83 per cent of Black Americans polled believing that to be true.
Why Tropes are bad
Aisha Evelyna is an actress, writer and filmmaker. She wrote and starred in her short film, ShoeGazer in 2018. Her film looks at negative internalized narratives told to Black women, inspired by her own experiences.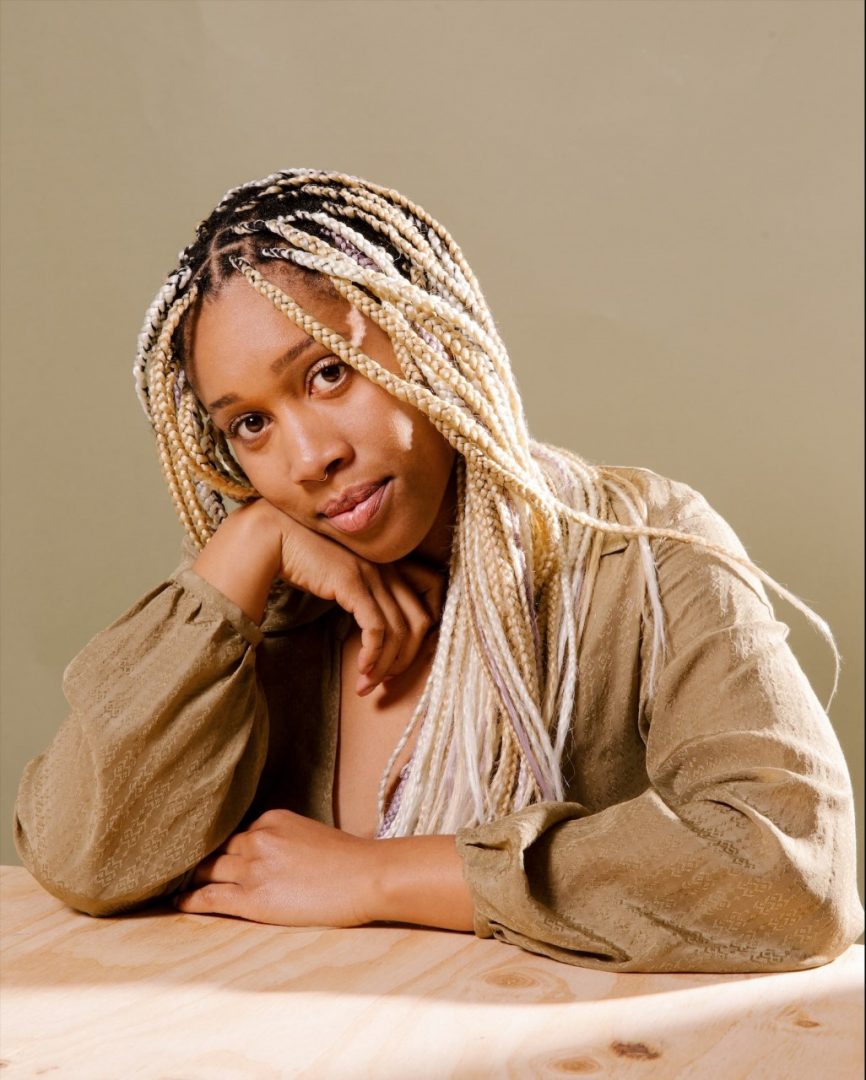 Evelyna recalls a time when she auditioned to play an African American woman whose husband had just died. She wasn't made aware beforehand but when she went into the audition she realized all the women around her were more heavily set and wearing head wraps, essentially playing "the mammy" character trope.
Evelyna, being younger and thinner, realized that auditioning for this type of role was "a complete waste of time." Around the same time, she decided to get into filmmaking for herself.
"I wanted to be more in charge of how I could portray and how I could get to act. Because I realized that I wasn't acting because I didn't fit into these tropes," Evelyna said.
Evelyna avoided roles in which she had to play tropes, but even still she was occasionally told to act "more sassy" in scenes.
Evelyna said these types of tropes are damaging for Black women because they create a false and monolithic narrative about how Black women act.
"There's so much more to experience of Black women than these three tropes," said Evelyna.
In 2013, a research firm by the name of Cheskin Added Value partnered with Essence Magazine to survey 901 Black women on their representation in the media. Participants were asked to pay attention to the media images they saw of Black women for 10 days and make note of them.
Participants reported feeling "saddened" and "disrespected," by the images they saw of their race through the internet, television and other forms of media.
Tokenism
Until 2020, Domingue said there were very few main character roles offered to people of colour, especially in Canada.
People of colour were often left with supporting roles that played into tokenism.
"A lot of shows are designed around white main characters, with tokens in mind," Domingue said. "You play the stereotype to support the white lead."
These token characters often look like the one Black woman, the one Black man, the one Asian, the one gay character, etc. Tokens usually don't get more than a couple of lines and are typically cast to give the impression that there's diversity and equality on a show.
Domingue said a lot of her 20-year career has been spent playing the token Black girl.
According to a statistic from Statista on ethnic distribution between lead roles in top U.S. films, in 2020, 39.7 per cent of lead actors in top movies were made up of people of colour, while white actors still made up the majority of lead roles in films at 60.3 per cent.
Diversity quotas
After the Black Lives Matter (BLM) movement in 2020 and the Stop Asian Hate movement in 2021, more production companies were having to fill "diversity quotas" in order to get funding for their films/TV shows.
This means having to fill in a certain number of roles with diverse people.
Although having more diversity on a show or film sounds like a solution to the problem, it has still created more hurdles to overcome.
"While diversity quotas may seem helpful, it takes the responsibility off production companies to do the work properly," Evelyna said.
Evelyna said the quotas can cause more marginalized people to end up playing token characters.
"No creative wants to feel like they're checking a box," Evelyna said.
Domingue said there is no "foresight" in the selection process for diverse characters. She believes when she goes into an audition searching for a "diverse person," she isn't being chosen by her talent but simply to fill a quota.
"It makes me feel like kind of a cog," Domingue said.
Not only will she have to compete with other women that look like her, but she will then have to compete with everyone who's not white.
Evelyna believes this is why Black people often feel the pressure of having to be 'twice as good' at what they do because if they fail it can become a reflection on the entire Black community.
"We would hire more people of colour, but we just don't know if they're out there."
This is the excuse Tonya Williams has said she's heard time and time again from casting directors.
Tonya Williams is a Black Canadian actress who grew up in Oshawa during her teens, she's best known for her role as Olivia Barber Winters on The Young and The Restless.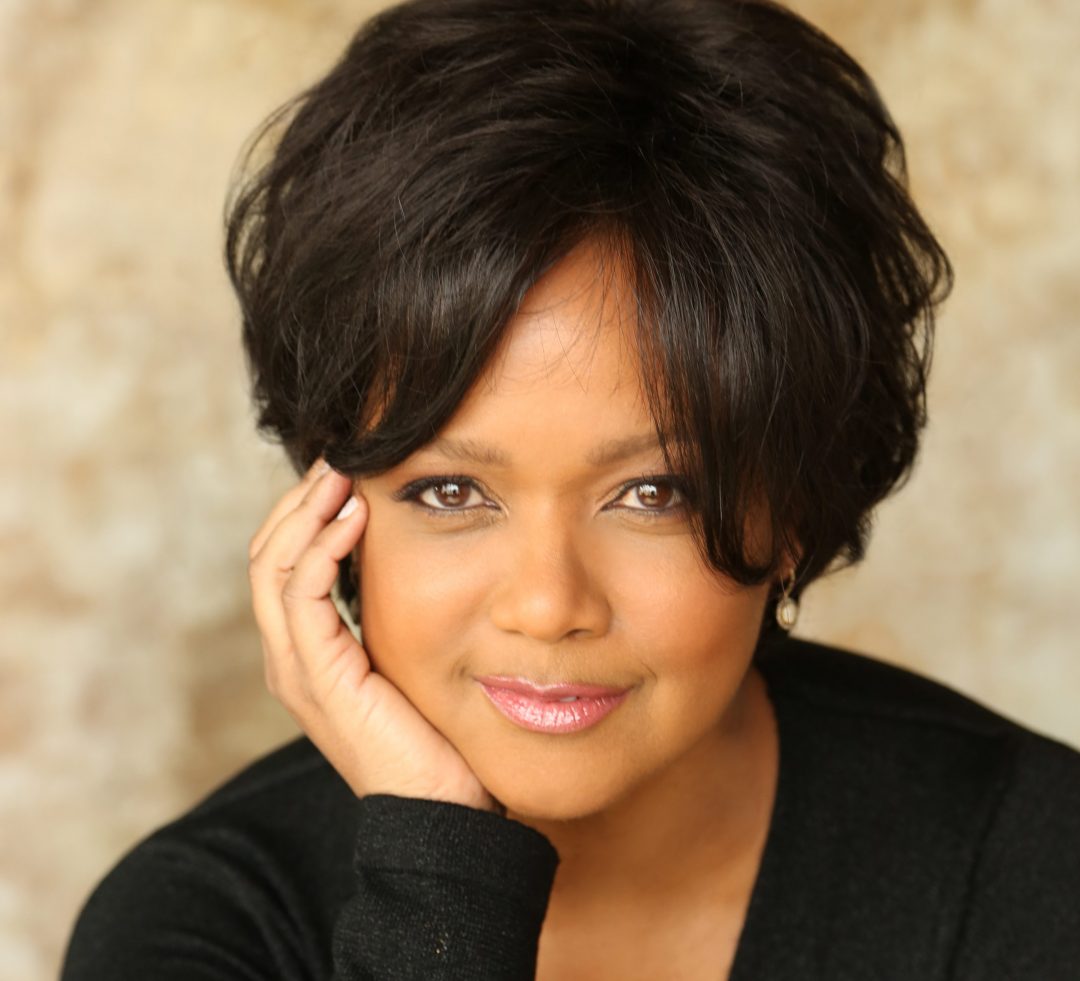 Williams started a not-for-profit called Reelworld Film Festival and her charity Reelworld Screen Institute in the year 2000, both initiatives were created to empower and draw attention to racially diverse talent in Canada.
In 2020, Williams launched Access Reelworld, which is an online database and job board designed to help people of colour network and find opportunities.
"So creating the database really showed there's a lot of people out there and they're really talented," Williams said.
However, in 2007, while working on set for a musical theatre production of Hairspray (a musical focused on white and Black relations in the 1960s), Domingue noticed one of the main characters, a member of the Black family, was being played by an Asian woman.
Domingue said she felt confused and when she asked about the decision, was told: "We just can't find any more Black people. So we cast an Asian person for the role."
Domingue decided to start her own project: The Blacktor's Studio, a digital talk show in which Domingue interviews BIPOC actors about their careers and their journey to where they are today.
"It was my attempt at highlighting the diversity in the community so the industry can see them," Domingue said. "Let me show you all these amazing actors that are doing big things or small things, but in their own right are changing the landscape of entertainment, just by being there."
Evelyna said production companies are going to suffer in the future if they don't continue to evolve and create more significant roles for people of colour.
"They're going to have to start staffing crews, writing rooms and casting shows with people of colour. In roles that are not just tokenized. Or it'll affect their bottom line," said Evelyna.
Canada needs to catch up
In the U.S., Nielsen TV ratings tracks what American audiences are watching through cable or streaming services.
Canada does not have a rating system like this.
"So in Canada, we don't understand our audience, we don't know what their makeup is, or what they like to watch," Williams said.
Williams said in Los Angeles, there is a bigger push for hiring people of colour as casting directors, managers and agents, which in turn creates room for more roles and better stories being told through film by people of colour.
"Hollywood made a real push to change that infrastructure. And that's why you see a lot more movies with Latino leads in them, or Black leads in them or whatever, because they understand the audience."
Canada doesn't have as many people of colour in power that have the resources and money to finance quality productions, according to Williams.
"To make a great television show, and to make a great movie, the money is really in the post-production. It's colour-correction, sound engineering, composers. It's in the post where all the glitz and the beauty comes from," Williams said.
This leads to a vicious cycle: if film and television content for people of colour isn't being made then networks and funders think there isn't an audience for that market, which means BIPOC filmmakers don't receive enough or any funding.
"If you give one group of people $100,000. But you give another group a million dollars, there's no way there can be a comparable project," Williams said.
Funding for Black artists and their work
Williams said that out of the 21 years that Reelworld has been around, 19 of those years they were underfunded.
According to Williams, Reelworld is now receiving the same kind of funding that other not-for-profit film organizations are and because of this, they have become more successful.
"The fact that we existed, made a lot of the white, organizations and funders realize, oh, there must be a need, because they actually saw from the data we were collecting," Williams said.
It wasn't until 2018 when Black Panther was released that the world finally saw a universally successful movie with an all-Black cast.
Although the road ahead is still long, there has been significant progress in the opportunities available for Black actors and filmmakers, and a change in the narrative about Black women in general.
"The perception of Black women is changing, because of people like Shonda Rhimes. She's allowing different people to be in her work and therefore, it's normalizing those people to society as a whole," Domingue said.
Black producers like Issa Rae, Shonda Rhimes and Michaela Coel are creating popular shows such as Insecure, How to Get Away with Murder and I May Destroy You, with Black characters who are multidimensional.
"We found more nuance within the Black woman and when I say that, it just means we're seeing more versions of a Black woman on-screen now than we saw once upon a time," Evelyna said.
"There's never been a better time to be a person of colour than right now. There's an awareness like never before, if anything, people just don't know what to do. People want to make the change, but they don't exactly know how to make it happen," Williams said.
"The industry works by money," Domingue said. "If we start supporting more diverse work, then the networks, the producers, the directors will start to say, 'oh, wait a second, there's a market for this.'"
"People are going to look back at our conversation we had right now and go, 'isn't it weird that people talked that way or even thought that way?'" Williams said.