Kevin McShan did not have a traditional introduction to the newsroom. He did his journalism internship with St. Clair College's newspaper, in the sports department.
This is not a common path for journalism students, most graduates do their internship at a media organization outside of their college.
"Media practices weren't as progressive as they are now," McShan said during a panel discussion on disabled voices in journalism at Durham College earlier this month. "My journalism faculty at the college struggled at the time to find me an internship."
McShan was born with Spastic Quadriplegic Cerebral Palsy, which he explains as not having enough oxygen in his legs to walk. It also effects his muscles in their memory, movement, and dexterity.
McShan believes his lack of a true internship while in school was a "major drawback" and it held him back from reporting opportunities.
There was a six-year gap between McShan graduating from the journalism program at St. Clair College in Windsor, Ont., in 2010 and his first paid job in journalism in 2016.
In the time between, McShan sought and secured volunteer opportunities to get his name and his journalistic talents known. These opportunities led to paid journalism work with an organization called We Are Able.
Though his writing with We Are Able, McShan worked to highlight the positive benefits of hiring people with disabilities.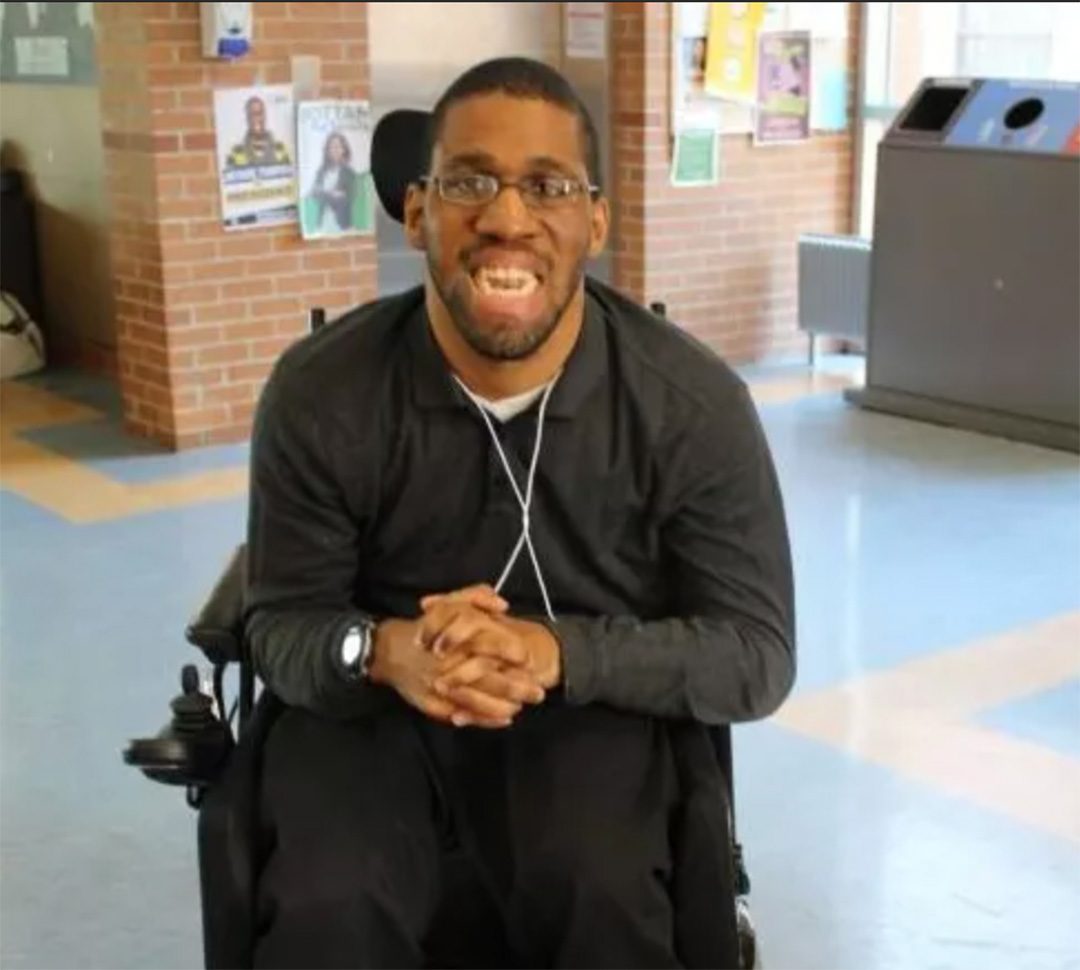 The work that McShan does shows that representation in all workplaces matters and creates more opportunities.
During the panel on disabled voices in journalism, McShan explained that 80 per cent of workplace accommodations cost the employer less than $500.
Employers are able to draw from a bigger pool of candidates because of advances in technology which can be used to close the gap and "level the playing field."
"When you hire someone with a disability to be a journalist, you're also addressing the conversation that representation matters," McShan said.
In his goal to be a life-long journalist, McShan hosts a podcast that takes on all angles of the news cycle. The podcast is called Let's Have This Conversation.
The Youtube channel where McShan shares the video version of his podcast has amassed over 36,000 followers since his first upload in June, 2020.
"People want to see themselves in the people they aspire to," McShan said.
This is reflected in the guests he has on the podcast and the topics they cover. From understanding diverse learning needs, to how to become a successful entrepreneur, to deep dives into American sports teams, McShan wants to have important conversations.
"His tireless work ethic, passion for life, and commitment to excellence in all aspects is unmatched," Jake Riepma said via email.
The two met when McShan reached out to Riepma about being a guest on the podcast. Riepma is a sports talk host based in Detroit, Mich. and has been a guest on McShan's podcast multiple times in the last year.
Several times since they have worked together McShan has reached out to check-in. McShan is the "type of friend anyone would be fortunate to have," Riepma said.
There is an enthusiasm for breaking down barriers in the work McShan does, Riepma said.
This attitude was echoed by Darrell Puckett who has also been a guest on Let's Have This Conversation in Sept., 2020.
Puckett was doing sports broadcasting in Alabama when McShan reached out to him. The cold call and resulting interview McShan got with Puckett reflects "his journalistic integrity and jump into journalism."
McShan has a way of connecting on a level of "empathy and understanding where people are," said Puckett.
McShan allows the guests on his podcast to take the conversation wherever the conversation is going to go instead of pushing for a specific angle. Puckett said this is a unique approach to journalism regardless of the medium.
To have a variety of conversations in newsrooms, McShan said you need diverse reporters. Inclusive newsrooms help reporters understand the community they are covering.
McShan's work to make space for himself in newsrooms began with his internship, but he has carried it forward into his professional journalism practice and continues to help make space for others.
After all, as McShan said, "inclusion is the gateway to acceptance."