Paul Ranger says he started playing hockey around the age of 4 or 5 years old. He played in his kitchen at his home in Whitby with a mini stick as early as 2 or 3.
Ranger says he realized he could go far with his professional career when he started playing with the Oshawa Generals from 2000 to 2004. Coaches told him he was a great hockey player.
"I didn't really realize that I could make it and do really well in the NHL," says Ranger. "But just really through hard work and attention to detail and I guess there was a passion or driving force there that I never really knew I had."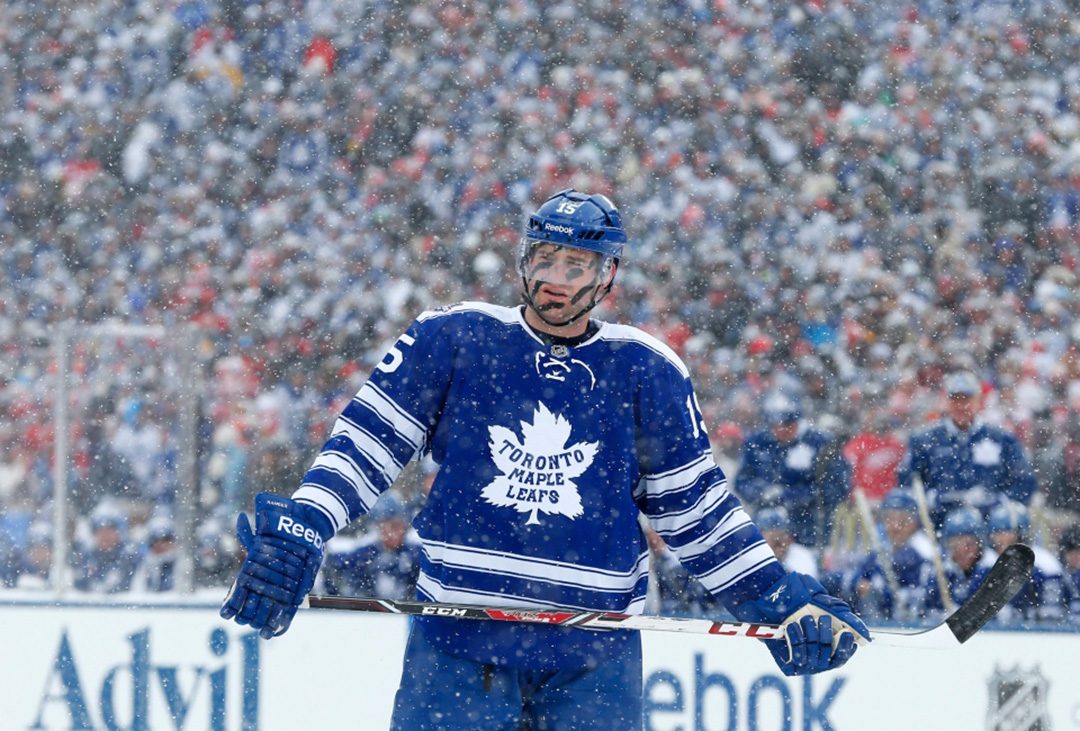 Before playing with NHL, Ranger played two seasons with the Springfield Falcons in the AHL.
Paul Ranger, 37, was born in Whitby and spent most of his National Hockey League (NHL) career playing for the Tampa Bay Lightning.
"I got there and stayed there," says Ranger who played in the NHL for about six years, "and then became a kind of staple guy for our team, it was pretty nice actually, it was cool to realize that for myself."
Ranger left professional hockey for three years but returned to play for the American Hockey League (AHL) with the Toronto Marlies for the 2012-2013 season, then signed a one-year NHL contract with the Toronto Maple Leafs in 2013.
Ranger retired from the NHL in 2014 after playing with the Toronto Maple Leafs.
He then played abroad with the Genève Servette HC in the Swiss NLA for one season and played 23 games and then one season with Kloten Flyers.
Ranger returned to his home in Whitby after leaving the NHL and settled down with his now-wife in North Oshawa. Ranger began taking courses at Ontario Tech University in the Kinesiology program.
Ranger says he was bored after a year off hockey and that's when he started his training company Ranger Defencemen. He trains minor hockey players, OHL junior players, Midget AAA players, and NHL players.
He says the game of hockey changed about 15 years ago, and defencemen can't do many of the things they used to without drawing a penalty. Ranger was playing professional hockey when these rules changed. According to Ranger, coaches have been looking for someone who can teach defencemen these changes.
"I think mobility and stick positioning and position itself is a huge factor in that and I kind of spent a year or two breaking down the elements of the game itself and elements of a great defensive play," says Ranger.
Ranger teaches these advanced skills to younger players starting from the foundations.
"I found a passion in that and I just kind of rolled with it and kept going," says Ranger.
Ranger says he walked into the Campus Ice Center one day and asked the Ridgeback men's hockey team if they needed any help and things took off from there. He started as assistant coach and is now associate coach.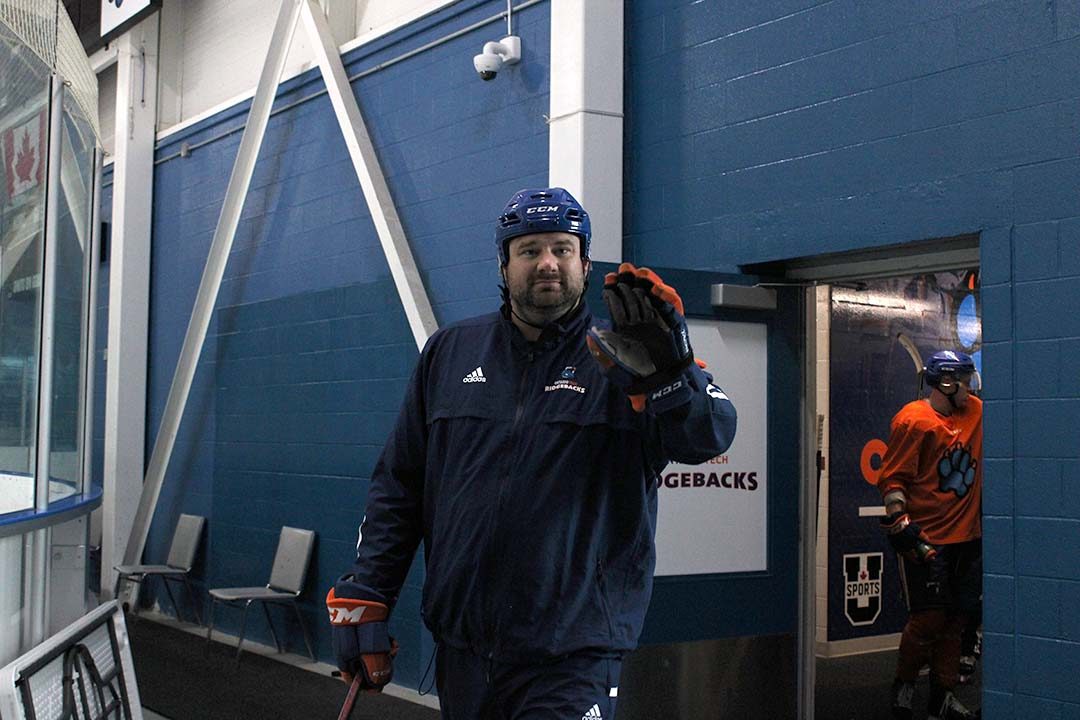 "I realized that I love teaching and I have a skill set that is I think pretty unique from being able to play from a professional and junior career and being able to show those younger players how to do things," says Ranger. "I have an inner passion or a drive to be a great role model and example as a person, as a human, as an individual, as a man for younger players."
Pierre Luc Lurrette, a 3rd-year Ridgebacks player, says being coached by Ranger was a little intimidating at first but once Lurrette got more comfortable around the team, he says it has been a great experience.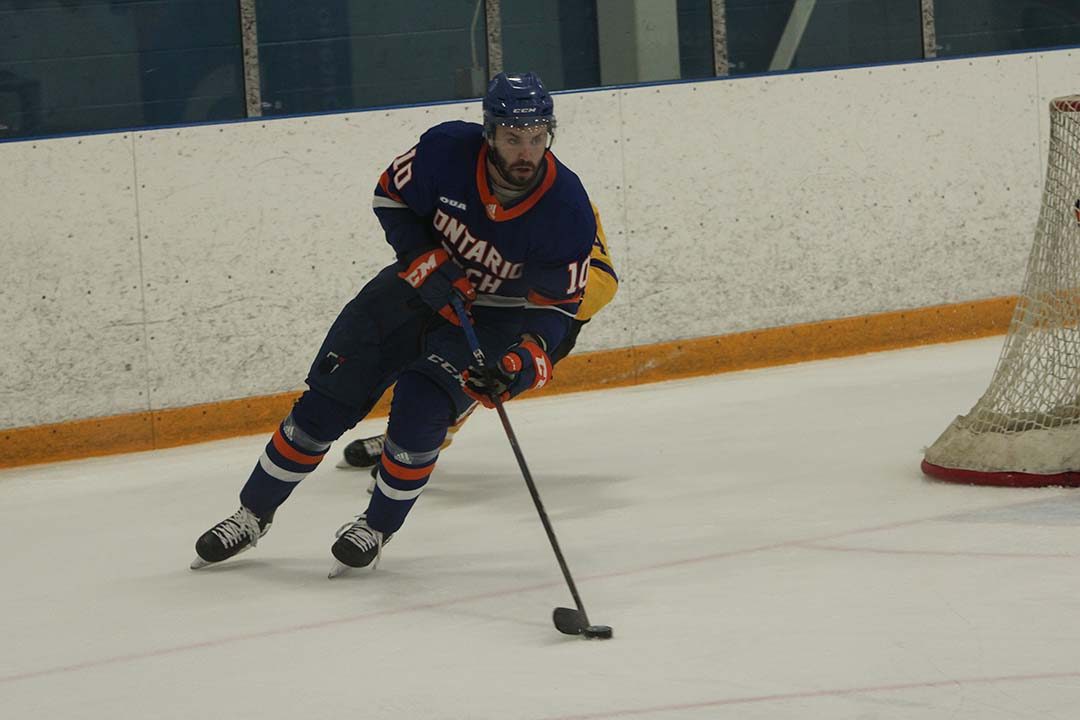 "As a coach, he's influenced me a lot," says Lurrette.
Ranger says his major influences are his past coaches and he even incorporates elements he has been taught by them into his teaching today.
"The work ethic and the passion that he has for the game is really contagious and it makes us want to get better every day," says Lurrette. "I've probably learned more from him in almost three years than I have learned from any other D (defense) coach in the past 19-years."
JC Thivierge, a 5th-year player, says he has been impacted by Ranger. Working with Ranger in the summer as well as during the season has changed him as a defenceman as he says he is a lot more efficient, and level-headed when on the ice.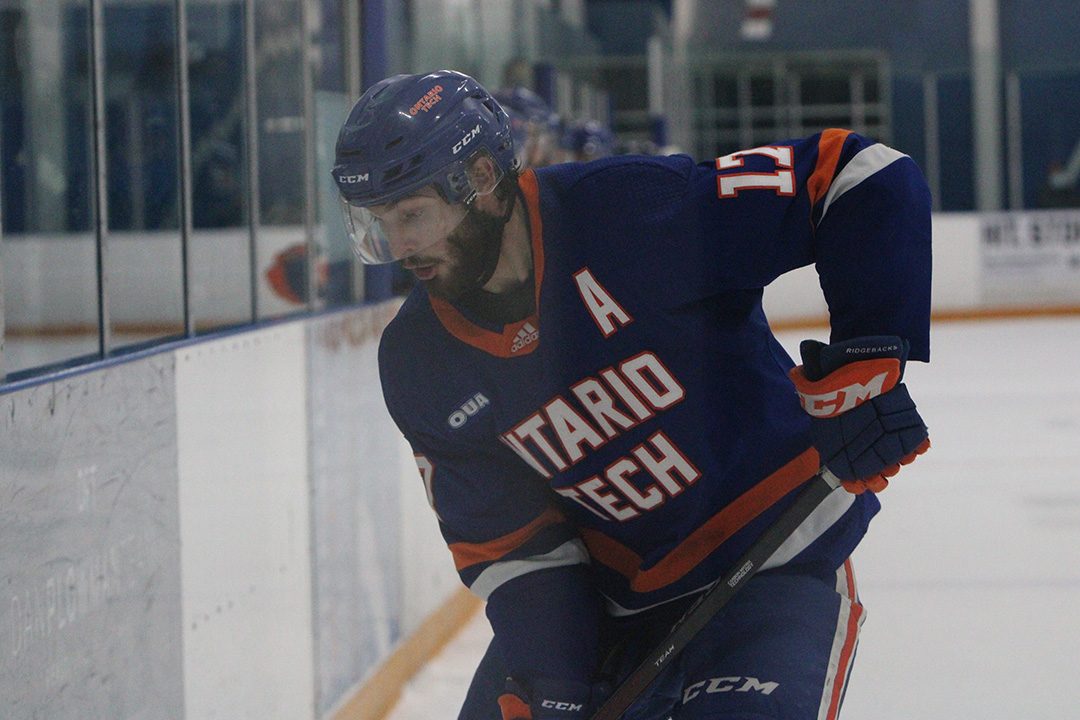 "Whatever translates on the ice translates off the ice as well," says Thivierge. "I just have more confidence in myself."
Ranger has come from a past of being a big-time professional hockey player and has come back to his hometown of Whitby to give back to young players, but he says that in the future he is hoping to settle down with his wife and start a family of his own.