The Durham College Student Association (DCSA) is running online events for students as it waits for COVID-19 restrictions to change.
Jenna Peace, executive chairperson for DCSA, says they still haven't heard back from the college around guidelines for in-person events.
As a result, DCSA is continuing to plan and organize virtual events, says Peace.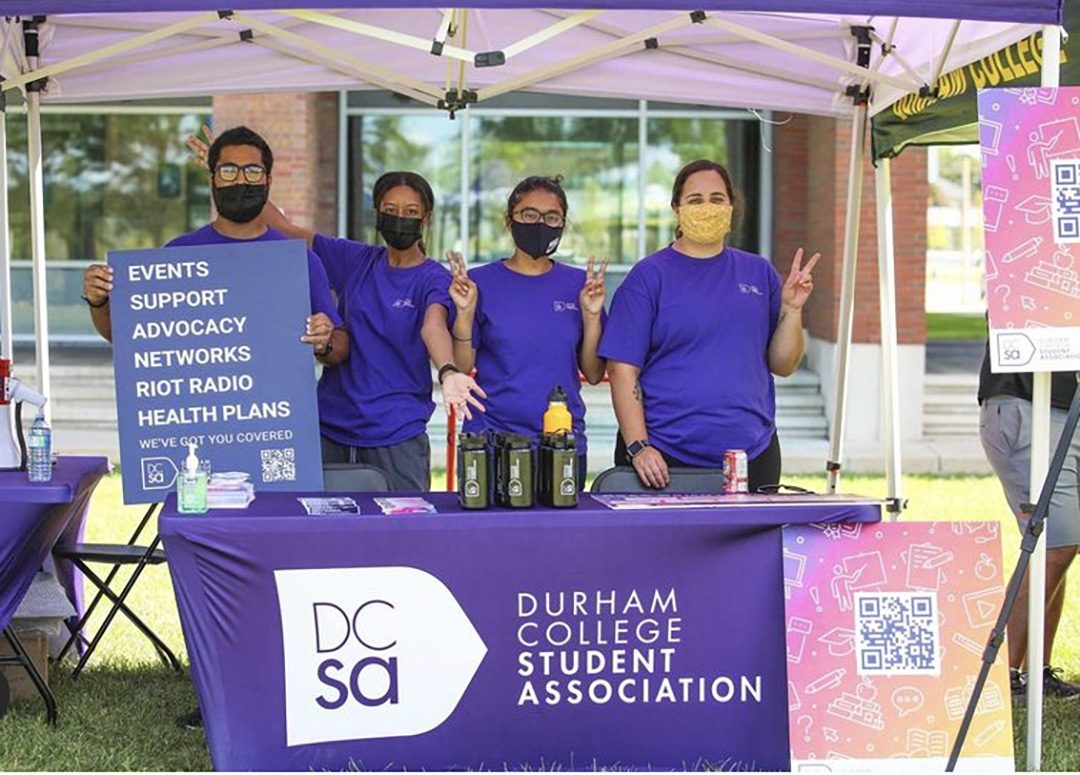 Once DCSA gets the green light to do small gatherings, for event purposes, then they will start planning accordingly, she adds.
Peace says depending on the online event there can be a turnout of 100 students.
These are events that are in collaboration with other colleges.
"We did the Hot Ones (hot sauce on chicken wings) challenge. I think it was a week or two ago now, where we had the actual interviewer from Hot Ones come and interview some students. And then a lot of students were watching from different colleges," says Peace.
"So, we kind of pool our funds together to be able to afford a bigger name. (Recently) was Andre De Grasse, which was a bigger event, again, lots of students came, and he talked about mental health and his journey of becoming an Olympian. So bigger events like that. And then we have smaller events, you know, like Jamaican chocolate making."
Peace says through the pandemic the DCSA team has learned a lot about the importance of online events for students.
"What we've learned is there still going to be a need for virtual engagement. There were students before COVID even existed, who are more comfortable staying home or being online," says Peace.
"But we're going to be running more events that we see that students are interested in for those who don't feel comfortable coming to engage in person, even before COVID. So, we're definitely going to be including at least once or twice a month of virtual options."
DCSA is continuing to find engaging events.
One, Peace explained as a 'Club Penguin'-like virtual office, where students can make their own avatar and "hang out" and interact with other students.
"Durham College offered online courses before and will continue to offer online courses for full-time students. So that's something we're considering too, these students probably never came to campus," says Peace.
"And, so now we need a way to engage the student that never stepped foot on campus, right? So having this continuous virtual event offering will help engage the students that we would normally miss."
There will be more online events the week of Feb. 1 for students to attend, such as Lunar New Year Origami Workshop, DCSA Virtual Hangout and DC Esports Club x DCSA Play Day. The events can be accessed through the Durham College website.