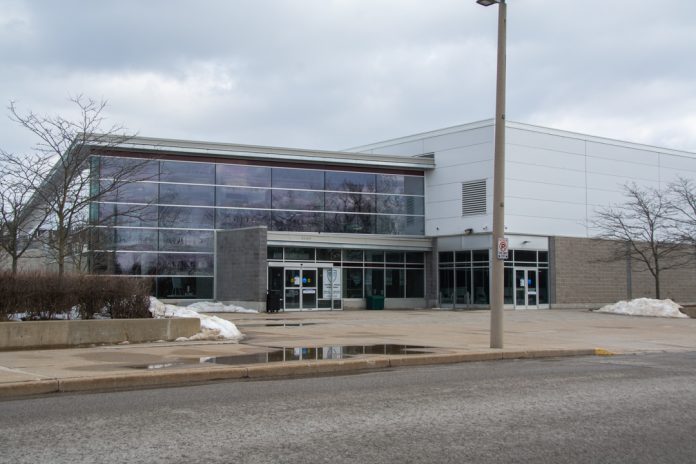 Along with the college and university, the Campus Ice Centre has also gone through restrictions due to COVID-19. The twin ice pad facility has gone through multiple closings and openings based on current health protocols and has has one pad converted to a vaccine clinic.
The Campus Ice Centre is located on the Ontario Tech and Durham College campus. It's a place where students can go and play stick and puck or go public skating.
It is also home to the men's and women's Ontario Tech Ridgeback hockey teams along with intramural and extramural sports for students at both schools.
COVID-19 has taken its toll on employees of the Campus Ice Centre.
The full-time workers were able to keep their jobs when the centre closed but this wasn't the case for part-time employees, some of whom are students.
"I still worked the whole time because I was a full-time employee. So, like, we still had to have people in here running the arena and plus, with us being the (COVID-19 Vaccine) clinic," says Matt Manley, Campus Ice Centre employee.
"But like, the hard part was all the part-timers and like we're such a close group that work here. The part-timers that worked for us, we had to let them all go."
Due to the reopening of the centre, Manley says there are more daily duties he must do now that he didn't have to do pre-COVID-19 such as cleaning and disinfecting each room before another team or players can use it and the change in entrances and exits.
"We used to have a lobby, and everyone could come in the lobby. So now they're dealing with people that are coming into the rink that are used to something and now there's a big change here and they can't come in two hours before a game and stretch and do all that kind of stuff. Now it's like 45 minutes before your game and you're allowed in."
Tim Watson, manager at the Campus Ice Centre, says they took this as an opportunity to complete a lot of maintenance such as painting and fixing things around the arena.
The vaccine clinic moved into one of the ice pads of the Campus Ice Centre at the beginning of the second wave of COVID-19. This made things difficult, says Watson.
"We haven't been able to fit it all (bookings) onto the one ice pad. So, when you go from two pads to one, obviously, you're going to lose different groups and must prioritize and we're in partnership with the City. So, working with the City, we had to prioritize to the minor (sports) groups. And for the most part, you know, we've gotten through it," says Watson.
"We've lost our lobby, all those types of things we've had to adjust and make do with what we have. It hasn't been the best of conditions, but we've adapted and had to do what we've had to do."
Watson says the Campus Ice Centre has taken a financial hit during the pandemic, but have managed to adapt and continue with activities for students as well as some organized league games. Visit campusrecreationcentre.com for more information on what activities are running for students.