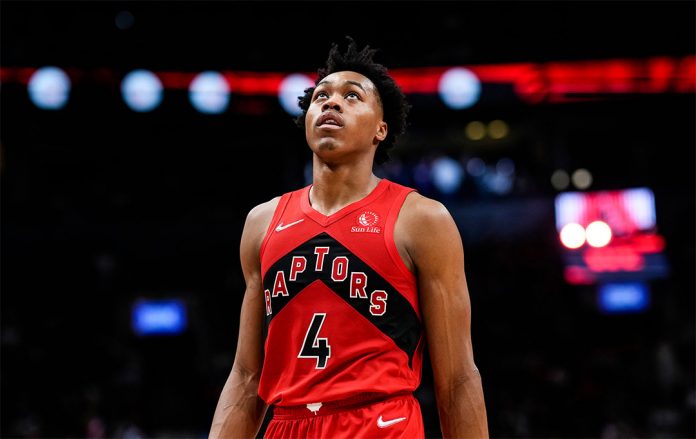 Scottie Barnes is the best rookie playing on the Toronto Raptors
As the 2021-22 NBA season continues, Scottie Barnes continues to prove why he is the best rookie player on the Toronto Raptors.
Barnes was drafted in the first round of this year's draft and was selected fourth overall. He came from playing college basketball for the Florida State Seminoles. At only 20 years old he has shown talent on that court some veteran players can't even achieve.
As the 2021-22 NBA season continues, Scottie Barnes continues to prove why he is the best rookie player on the Toronto Raptors.
Despite the fact this is his first season playing for the Raptors, fans are obsessing over him.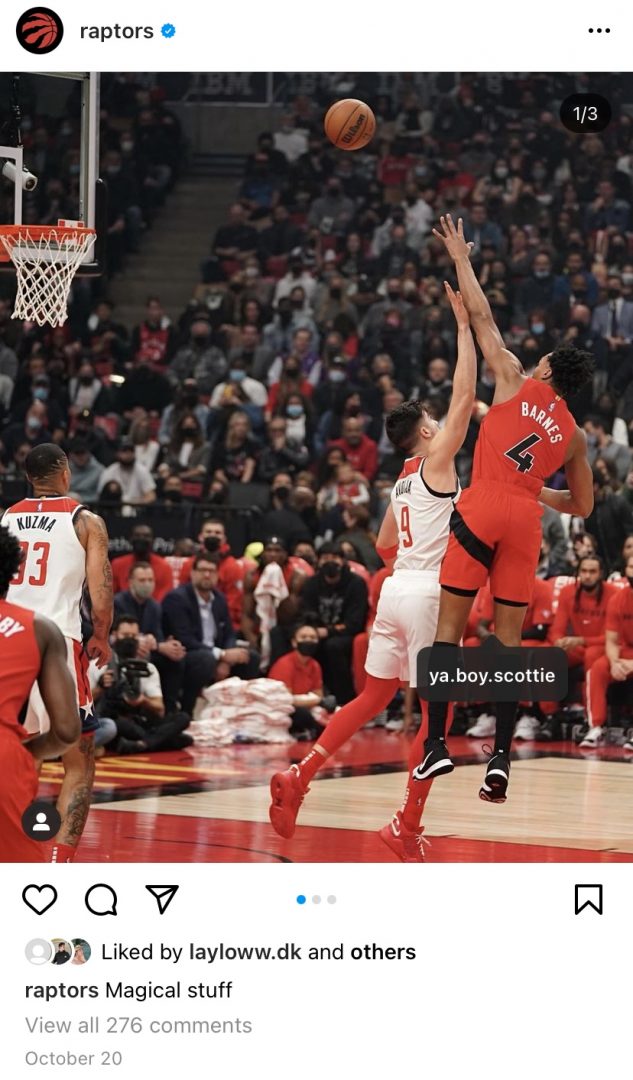 He has become a star on all forms of NBA social media accounts, especially the Raptors' accounts. Fans are a huge part of the NBA world, and being able to have them back in Scotiabank Arena has been incredible for players.
It's not every year a rookie can be drafted and have the same number of fans as the oldest player on the team. Barnes steps onto that court and the arena explodes in cheers.
The Raptors constantly use Barnes' face in highlights and promotional clips because the second he is on that screen it grabs attention of fans, even people who aren't fans.
Whenever he plays, he plays with so much heart and drive. Barnes always looks like he is having so much fun when he's out on the court. Win or lose he always remains respectful of everyone and gives it his all.
Barnes is so good, even NBA All-Stars, have noticed it.
Kevin Durant, who has played in the NBA All-Stars game 11 times, was shocked when he realized Barnes was only 20 years old. "He knows how to play the right way," was how Durant described Barnes' playing style in a post-game interview, expressing that he knows how to set up plays to win games.
Another All-Star who noticed Barnes was Charles Barkley, who also played 11 All-Star games. Barkley said it is "guaranteed" Barnes will be voted to be Rookie of the Year.
It's not easy to impress players like Durant and Barkley, but Barnes managed to do so in only the start of his first year.
Barnes has played 16 games so far and averages 14.6 points. Barnes is in the top five for scoring on the team, the only rookie up that high in points. Barnes and Precious Achiuwa, another rookie on the team, are tied right now for the most rebounds so far in the season. Barnes is beating star players like Fred VanVleet and Pascal Siakam for rebounds.
Barnes has been a starter in every game he's played so far. Getting more court time than players, like Goran Dragic, who have played basketball for many years and are being paid more than him.
Being a rookie but playing on the starting line before players like Dragic just proves once again, Barnes is the best rookie on the Raptors, possibly the entire league.
It's not easy to play against All-Star players but somehow Barnes makes himself look like he's been playing for years.
The Raptors have started to rebuild their team for the future and getting draft picks like Barnes leaves fans with no doubt another championship will be coming back to Toronto.