Ever wonder who oversees the development and maintenance of parks in Oshawa?
That would be Oshawa's director of operations, Mike Saulnier, who does the work alongside a team of five managers, 140 full-time employees and 60 seasonal workers.
The operations team takes care of more than 120 parks in the city.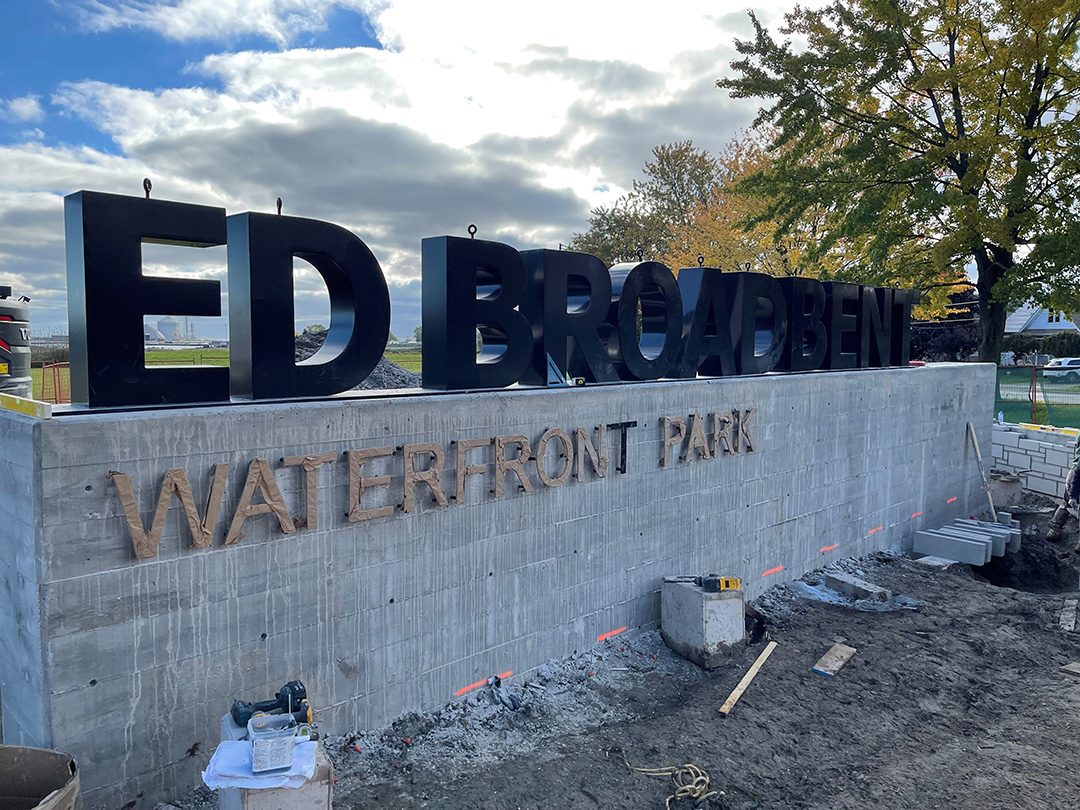 This includes the new Ed Broadbent Waterfront Park at Simcoe Street South and Harbour Road. It is one of the "biggest destination parks" in the city, Saulnier said.
The almost 35-acre park on the lakeshore is dedicated to the 85-year-old retired NDP leader. Broadbent, born and raised in Oshawa, led the NDP from 1975 to 1989.
In the park, there is a human rights garden paying homage to Broadbent's work towards social justice issues.
"We want to honour him properly and we want to make sure that we were doing something that was appropriate, given what he had done for the whole of Canada," said Saulnier.
When parks get developed, Saulnier speaks with area residents to get feedback.
As the demographics of neighbourhoods change, so do the wants and needs of the community, he said.
"It's funny because I take the time to actually go down to the park and speak to different residents and get their feedback over what they're seeing and what they're experiencing," said Saulnier.
"That's just a reward for me. It's nice to hear the feedback of the residents."
The operations of Oshawa is a round the clock job that comes with "many stressors and disorganization.
"Depending on the type of urgency and the responsiveness, and I'm covering seven days a week, I can't just shut my phone off. For example, getting weekend calls, saying there's an issue going on at a certain area," said Saulnier.
The pandemic didn't put a halt to the needs of the city, he said.
Despite the fact many people worked from home in the early stages of COVID-19, Saulnier still went into the office each day.
"During the pandemic, I did not work from home. I was in daily, because if my employees are in daily, I was going to lead by example," said Saulnier.
Saulnier had to deliver the services to the residents without interruption.
Employees at the operations depot on Wentworth Street were kept safe by working staggered shifts in person to maintain social distance, he said. In addition, the organization did not hire any seasonal students as they usually would.
One highlight of Saulnier's job is interacting with his employees.
"If it wasn't for the employees, I probably wouldn't be here and essentially, I'm very fortunate to have a great group of seasoned individuals. The employees are really what makes a difference in this organization," said Saulnier.