The Ontario Tech Ridgebacks men's hockey team finished their first week 1-0-1, beating the Nipissing Lakers 6-1 in their home opener Nov. 5, then lost the next day 2-1 in a shootout.
Hot Starts
Forward Austin Eastman is continuing where he left off in the last season of OUA hockey, prior to the pandemic. He scored one goal and put up four assists in the two games. Eastman put up 16 goals and 16 assists in the 2019-2020 season.
"It's awesome, honestly… it's such a shortened season, it's important to get that win, especially against a team we are going to see eight or nine times this year," said Eastman following the opening night victory.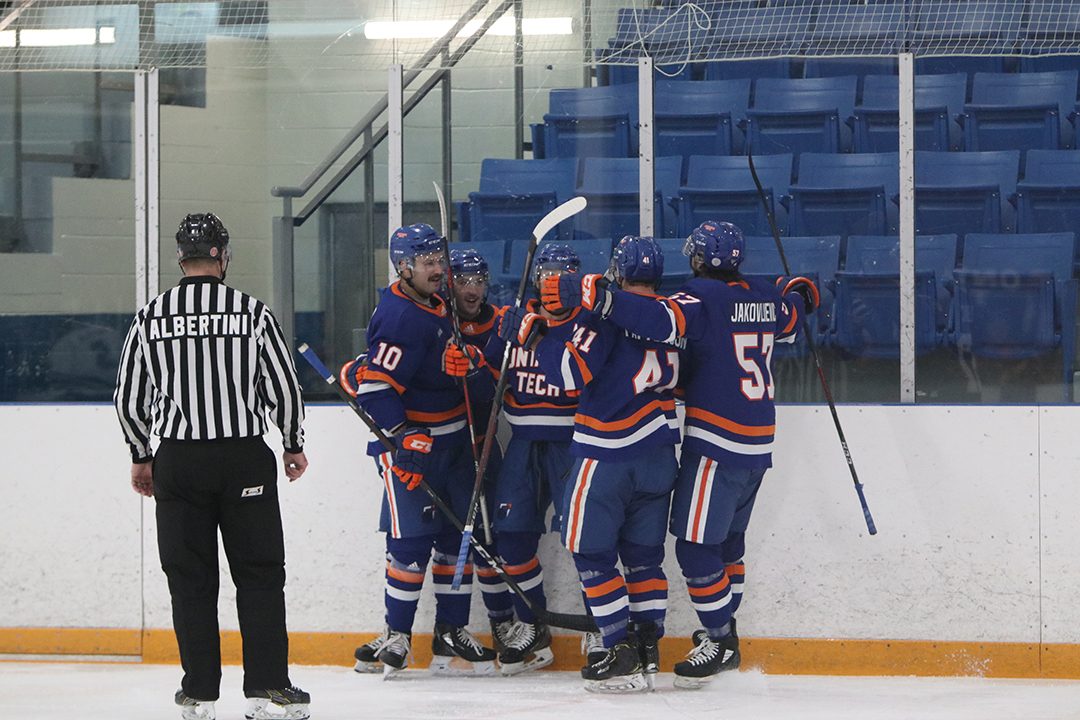 Forwards James White and Cameron Hough scored their first ever USPORTS goals in the Friday win. "Pretty good, took a while there, didn't think it was going to come," said White.
Both goalies had solid starts in their respective games. Micheal Bullion started in Friday's game allowing only one goal on 22 shots. "It's a good start… we have 19 more games to go so, it doesn't stop the work," said Bullion. In Saturday's game Leif Hertz also allowed just one goal on 30 shots.
Special Teams
The Ridgebacks power play is operating at 27 per cent efficiency through the first two games, however they scored on three out of five of them on Friday night and went zero for six on Saturday.

The penalty kill is at 88 per cent, killing eight out of nine penalties through the two games.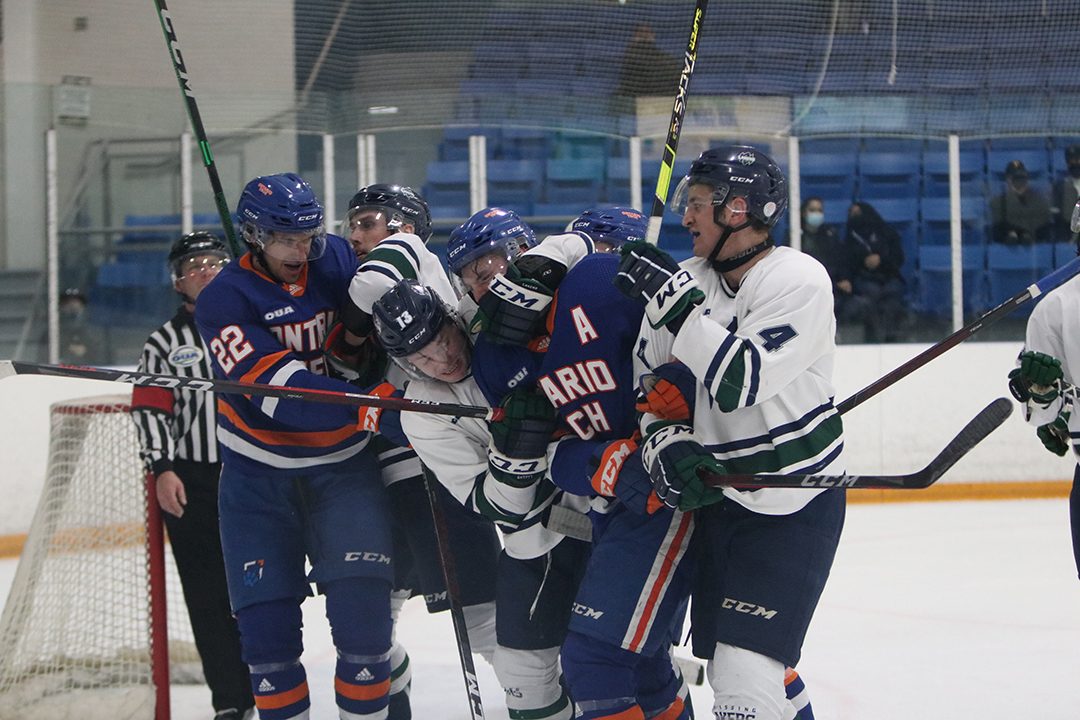 Looking Ahead
The Ridgebacks play the RMC Paladins Friday, Nov. 12, in Kingston and Saturday, Nov. 13, at the Campus Ice Centre. RMC lost both their games last week to Queen's 5-2, and 5-1. RMC's goalie Brad Van Schubert played both games and allowed nine goals on 90 in the two games, a .900 save percentage.
During the 2019-20 season the Ridgebacks played RMC twice and won both games 5-2.
Around the OUA
Queen's (2-0-0) is the last reaming team to be undefeated , they also lead the East Division. Ottawa (1-0-1) leads the Far East, Windsor (2-1-0) and Laurier (2-1-0) are tied for the lead in the Far West, York (2-0-1) lead the West. York forward, Braydon Buziak leads the OUA in points, with two goals and five assists, in two games. His line-mate, Holden Katzalay leafs the OUA in goals with five.
The Ridgebacks game at the Campus Ice Centre versus RMC is at 7 p.m. on Saturday, Nov. 13.