Lying awake in her bed at night in New Delhi, India, Joeita Gupta envisioned her life as a radio host. Being visually impaired from birth she knew that she would have to overcome barriers in her life, but the vision of her future career remained strong.
Gupta remembers the exact moment she wanted to be on the radio.
She used to turn her Walkman to its "radio" setting at night and listened to broadcasts from all over the world.
"You could travel to these really far off places because that's where the programming was coming from. It was so cool and informative and interesting," Gupta said.
The first time she listened she remembers feeling a "shiver" run down her spine, and her next thought was: "I could do this."
In 2004, Gupta immigrated to Toronto, she was 18-years-old. When she got to Canada, she started working at a not-for-profit housing and tenants rights organization in Toronto.
It was here she met her long-time friend and co-worker, Oriel Varga.
Gupta expressed to her friend how she always aspired to be on the radio, and it was Varga who helped her get her first opportunity.
Varga introduced Gupta to CKLN 88.1FM, a community-based radio station that ran from 1983 to 2011. Gupta, Varga, along with a group of other women hosted a show called, "Frequency Feminisms."
"It was really cool to hear all these like voices on the air that we didn't normally hear on mainstream radio," Gupta said. "And I was getting to live my dream, even if it was once a week for an hour and a half. I still got to be on the radio."
Varga said Gupta always knew how to get to the heart of a story and had a willingness to discuss the deep and difficult issues without fear.
"She has a knack for stories. Connecting with people. You know, and has brilliantly continued this," Varga said.
Varga said it was "obvious" from the time she met her that she should be working in radio.
Five years later, Gupta got her next opportunity working at Accessible Media Inc. (AMI), a not-for-profit media company that entertains, informs and empowers Canadians who are blind or partially sighted.
In 2016, Gupta was contacted by Andy Frank, manager of AMI audio, to be a co-host on a morning show with Mike Ross called, "Live from Studio 5."
What started out as hosting for one day a week quickly evolved into being there every day.
"She is one of the smartest people I've ever met. She is an incredibly quick study. She will pick up something for the first time and be a master of it," Frank said.
From there, AMI offered Gupta her own show called, "The Pulse" on AMI's audio channel in 2019. The Pulse covers stories and topics related to people in the disabled community. Gupta now produces and still hosts the show.
Gupta was one of two people chosen to be a part of CBC'S On Air talent development program, where she's doing a placement producing and hosting at Metro Morning in Toronto.
"It's a new pilot project the CBC has put on. It's very ambitious," Gupta said. "And it's basically an opportunity for the CBC to try and mentor some people with disabilities."
Even with her extensive background in broadcast, Gupta still says she has a bit of "imposter syndrome."
"I still don't think of myself as a journalist, because I haven't gone to journalism school."
She said it's always been in her nature to be self-critical.
"When I started to produce content for the CBC, I think that's really the moment that I felt I could be a little more comfortable identifying myself as a journalist," Gupta said. "But I do feel more and more that I belong in this space. And that the work I do is good work."
Gupta's ultimate goal is to one day host her own radio show.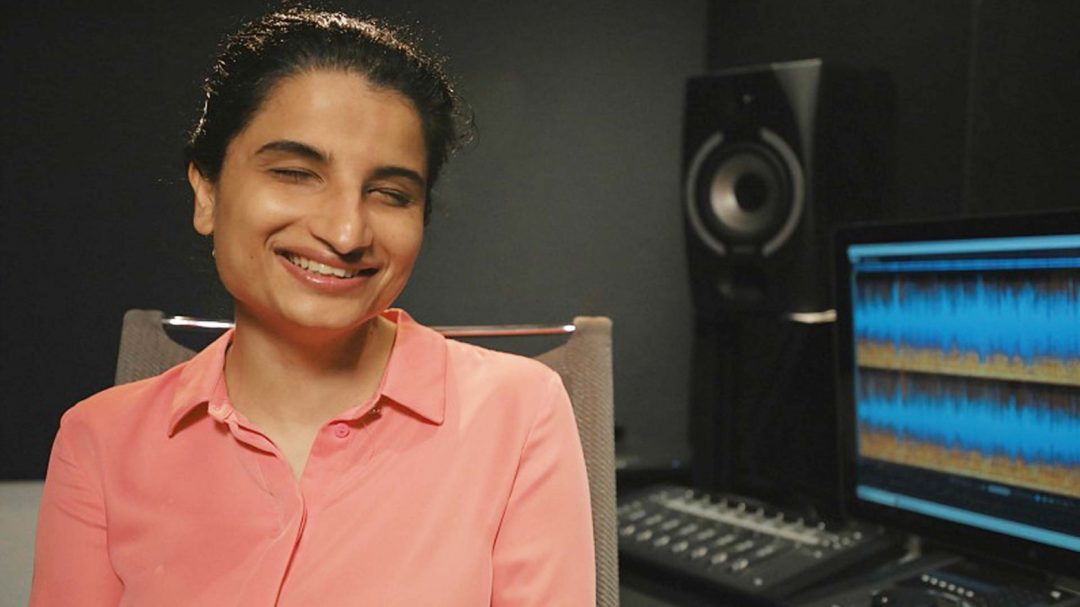 "This is a bit of a pipe dream. But hey, a girl can have hopes, right?"
But for now, she's content with her work as a producer.
"I really value being a producer in radio, it's not as visible and it's not as glamorous as being a host or being on air. But being a producer is very empowering for someone with a disability."
Gupta says through producing she's able to shape the agenda, raise questions, bring new angles, introduce new voices into conversations and create opportunities for people who need a voice.
"I want to continue to ensure that my journalism remains responsive and responsible to the communities that I feel very privileged to represent. Whether it's women, people with disabilities or even people of colour."
"I think there's a really powerful thing that happens when we see people with disabilities on TV or listen on-air," Gupta said. "Because the moment you have something in the media, it has this wonderful effect of normalizing difference."
Gupta had a vision of herself working in radio and carved a place for herself in it. There may be another young woman or man in India, or somewhere around the world, lying in bed awake at night and dreaming of being like Gupta one day.