After a trip to Australia in 2017, paramedic student Katherine Polack found herself inspired by the calmness and vivid blue colours of the ocean, and she started to reminisce on childhood summers spent on the beaches in Peru.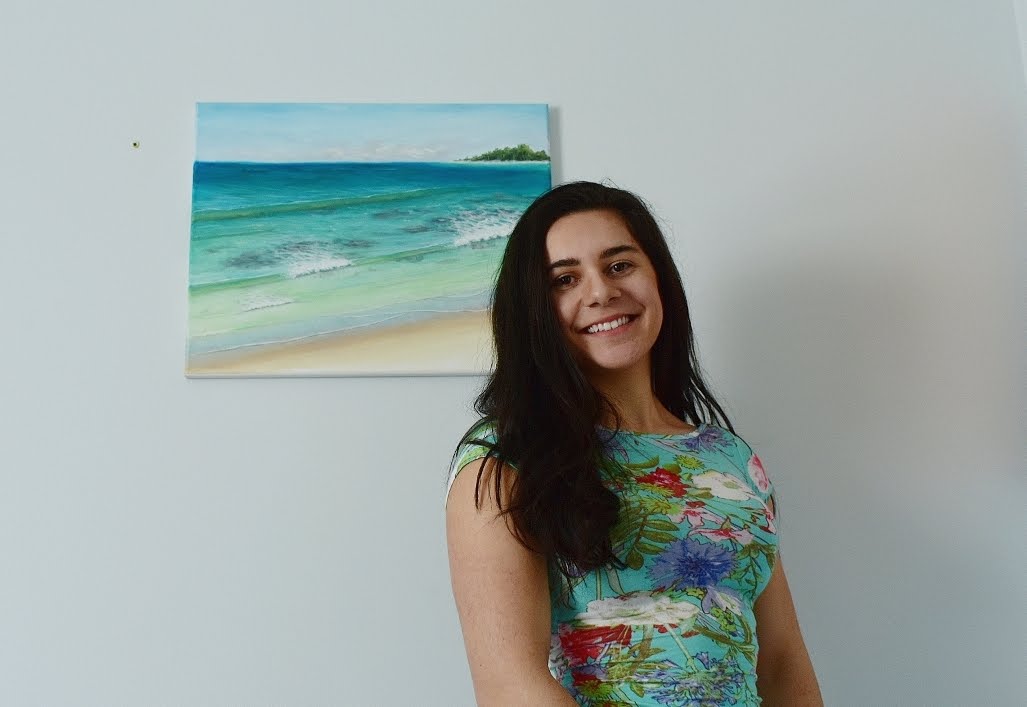 When she returned home, she began painting seascapes on a regular basis and eventually started selling her art to friends and coworkers. While working with acrylic paints, she also experimented with epoxy resin to give her art a more "abstract" look.
Soon after, she felt inspired to transform other décor items around her home to make them more "ocean-themed."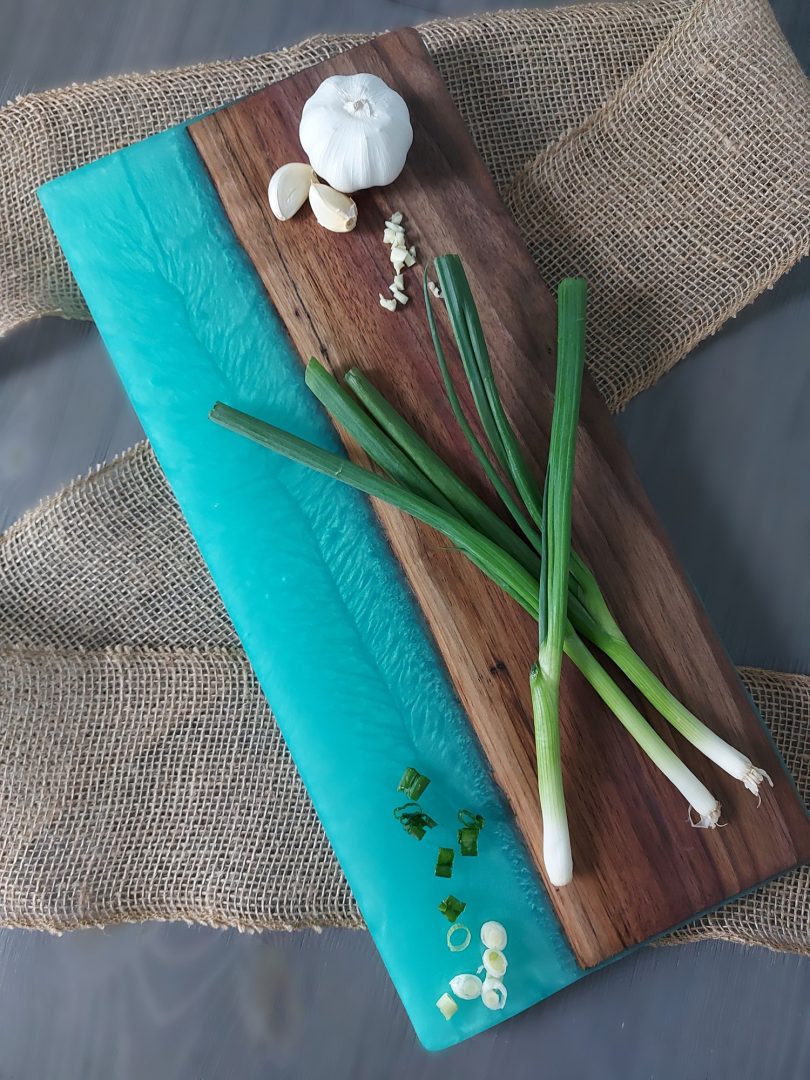 A year later, Polack was moving homes and wanted a new cheeseboard, but after searching multiple stores she wasn't able to find what she wanted.
So, she decided to make her own.
"It started on one cheeseboard for myself," Polack said.
Taking a wooden cheeseboard and blue epoxy resin, she created an ocean-themed cheeseboard.
Polack remembers telling her friend that she might consider selling the cheeseboards. Her friend laughed and thought the idea was "crazy," but she knew she was onto something.
In September 2018, she joined the FastStart program at DC, which is a free program that helps DC students get a small business idea off the ground. At the time, her goal was to get her art into galleries.
However, at a FastStart showcase, she decided to test the waters and introduce her new cheeseboards to the public. She decided to buy ten cheeseboards for the event and designed them just like her first one, and within two hours she sold out of almost all of them.
"What I thought I created for my own personal interest became something that other people enjoyed for their homes," Polack said.
After gaining momentum from her first showcase, she went on to create a variety of other ocean-inspired home décor products such as bowls, coasters, and ornaments, learning how to use woodworking tools and designing each of them from scratch.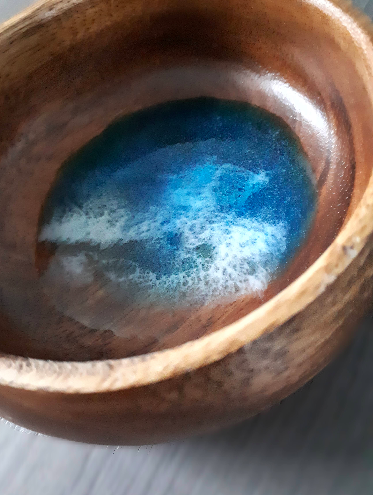 "If I had only pursued the initial journey of getting into galleries, I wouldn't have discovered my other talents with epoxy resin, and wouldn't have had the opportunity to meet all the amazing people and customers that continue to inspire me," she said.
Polack sees herself eventually opening an ocean-themed shop that will offer all her products and art classes to the public.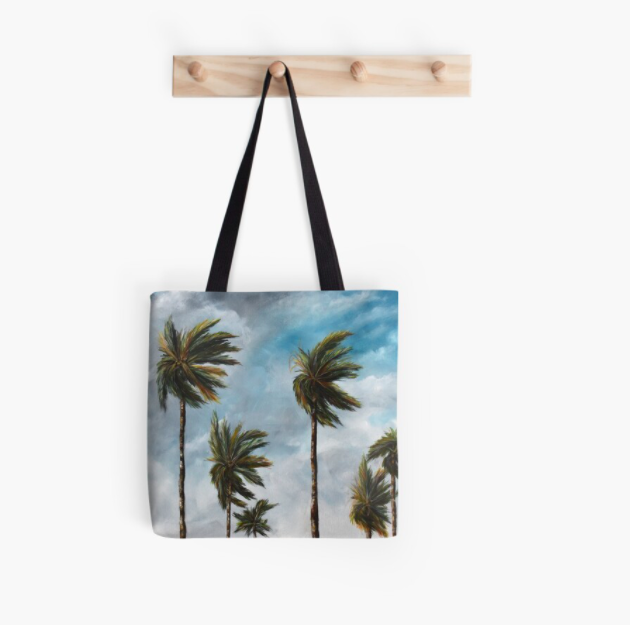 But for now, she's focusing on her new line of beach essential products that will include tote bags, picnic blankets, and towels printed with the artwork she's created.
"I hope all my pieces remind someone of being on the beach and bring them a sense of calm," she said.