Editor's note: Chronicle reporters are examining how select programs and departments at Durham College and Ontario Tech University have responded to COVID-19. Most programs have moved online, but some classes are being conducted on campus.
Durham College Students Inc. (DCSI) says it's still providing students with support and opportunities to respond to their post-secondary experience, especially during this pandemic.
DCSI's purpose has always been to provide academic and emotional support to students and be their voice for any issues on campus. This remains true today as DCSI has done things like hosting virtual movie nights and Play Station 5 giveaways, to creating the Emergency Student Benefit for students in need of financial help.
One person who's had a major influence on DCSI's operations is Jenna Peace. Peace, 25, DCSI's executive chairperson, is also in her third and final year of the Public Relations program at Durham College.
She won the student election for this position in March, 2020 and her first day on the job was also the day the campus closed, due to COVID-19.
Since being elected, Peace has helped organize things like mental health therapy sessions and virtual paint nights for students over Zoom. While these aren't the circumstances Peace thought she'd be in when she ran for election, she says she's trying to make the most of this experience.
"A part of my mission in my campaign was to be really able to connect with all of our students and I'm sad that I don't get to do that because of our circumstance. However, I get to go to these sessions, as many as I can that are not during my class," says Peace.
DCSI has also provided virtual content for students who are parents at Durham College. Peace and other DCSI members organized a virtual tour of the Toronto Zoo for students and their children as part of their DC Little Lords series.
Another way DCSI has supported students during this school year is ensuring there would be no formal assessments during the first week of the winter semester. Peace says there were a lot of negotiations between DCSI and Durham College administration to make this happen, but she's thinks students benefited from this request.
"A lot of students I connected with are tech tired and needed more time," says Peace. "So, with that, we said, well, at least give it the freedom of no grades, no assignments and grading be done in the first week."
One member who joined DCSI before the COVID-19 pandemic is Eduardo Akeson. The 27-year-old deputy chairperson for DCSI is also a third-year Mechanical Engineering Technology student.
He's in his second and final year as a DCSI member and the memory that sticks with him the most is how much DC's Orientation Week improved while he was helping put it together.
"In my first year, there was no Orientation Week. My first and second year at Durham College are like night and day. In 2019, there was participation, we had a ferris wheel people knew what was going on and it was a fun week," says Akeson.
This year's Orientation Week was virtual, like all things DCSI has hosted, but Akeson says he's been blown away with how successful DCSI has been at producing virtual content.
"I think we've done very well. We have content put out almost every day for students to be a part of and given the circumstances, I don't know any other school that's done better," says Akeson.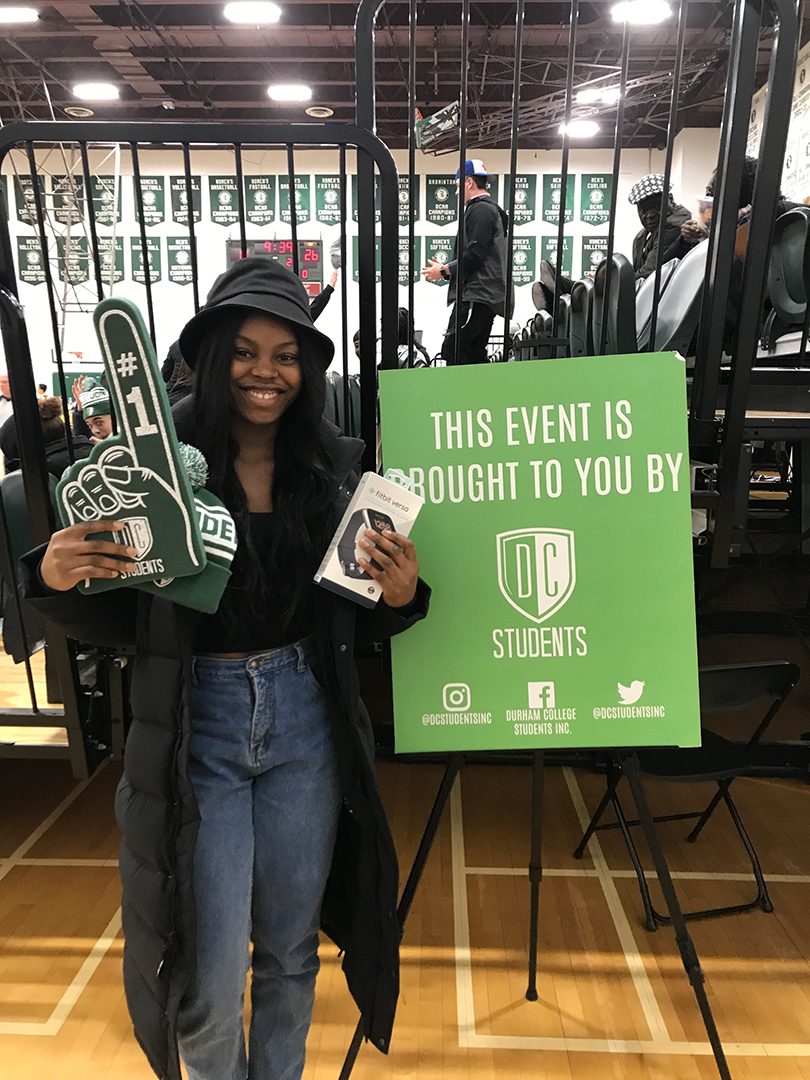 Despite DCSI's success, Akeson says he'd much rather be organizing events and helping students on campus.
"I miss so many things. It's the small talk, it's seeing a different face through the halls. Those little things and wandering around the campus are definitely things I took for granted before everything shut down," says Akeson.
According to Akeson and Peace, DCSI has posted more than 9,000 minutes of video to its website since March and were the first college student organization to convert to strictly online content in Ontario.
As for the future of DCSI, members will continue to meet and organize events for students on Zoom and they're currently in the process of rebranding their website.
With advisement from Durham College's financial aid office, DCSI has created a new, low-restriction bursary worth upwards of $100,000 for both domestic and international students.
To check out some of DCSI's virtual content, visit http://dcstudentsinc.ca .