Ontario Tech University has awarded its new Remembrance Scholarship to third-year mechatronics student Yashashvi Thaker.
The Ontario government agreed to provide funding for 57 scholarships worth $10,000, in honour of the 57 Canadians who lost their lives in the Flight 752 plane crash in Iran on Jan. 8, 2020. Among the victims were former Ontario Tech professor Dr. Razgar Rahimi, his wife, and his three-year-old son.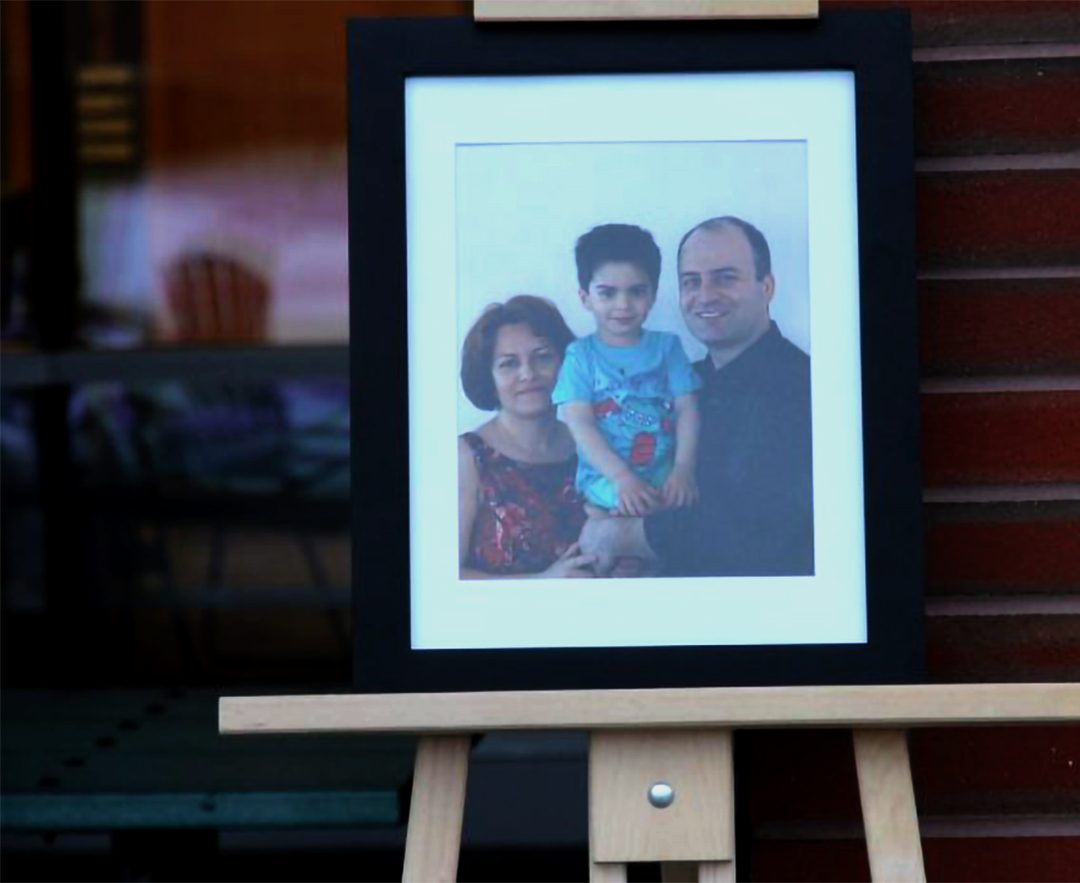 Hossam Kishawy, dean of engineering at Ontario Tech, says the Remembrance Scholarship is a wonderful way to honour his former colleague and the other victims.
"Losing Dr. Razghar was very sad news for the faculty. He was one of our very respected PhD graduates," says Kishawy. "It is a great gesture to honour all of them and I would say, we don't mind having more but having the number of scholarships be equal to the number of people we lost is a great way to honour those lives."
Rahimi earned his PhD in electrical and computer engineering at Ontario Tech in 2018. He became a sessional instructor who loved teaching and cared about his fellow professors.
Thaker, 20, was born in India and lived in Dubai before coming to Canada, and she couldn't believe the news when she won the scholarship.
"I don't know how to exactly describe my reaction, but it was a lot of excitement and happiness," she says. "It was totally unexpected, especially because it was just one person getting it from each university. My reaction was just excitement, just realizing I'm getting a scholarship worth such a large amount."
While at Ontario Tech, Thaker has helped organize and volunteer for several school events and been a member of the president's list for academic excellence. She's posted a 3.96 GPA (a GPA of four represents 85-89 per cent) in her three years of university.
To apply for the Remembrance Scholarship, Thaker submitted a short essay to a committee made up of Ontario Tech faculty and academic advisors.
"I wrote about how good my experience has been at the university and how it has transformed me into a new person. My experience at Ontario Tech has really shaped my future and it has really cleared my understanding of what I want to be," she says.
Kishawy says Thaker was an obvious choice for this scholarship.
"Yashashvi is one of our very active students. I think she has a very fruitful future waiting for her. She is not only doing well academically, but she's an active student who wants her say in many other activities within the university," Kishawy says.
Thaker is very grateful for winning and plans on using the money to further her education and relieve some financial stress for her parents.
"It was really helpful because it helped me a lot financially, and my parents, of course. It helped to decrease the stress and the burden I had of paying such a large amount," she says.
While Thaker never had Rahimi as an instructor, she says the Remembrance Scholarship is a good way to honour and remember him, his family, and the other lives lost last year.
"He was a professor, and universities are all about the teaching faculty and the students. I don't think there would be a better way to honour them, and his family," says Thaker.