What started as one friend trying to help another in Ajax, Ont. has grown into a Tik Tok phenomenon.
Jake Stevens, 31, was looking for a new activity for his old high school friend, Jeff Mitsuo, 33, who has cerebral palsy.
Stevens, a visual art teacher in Oshawa, thought painting would be a good activity for Mitsuo. Stevens felt Mitsuo could paint by himself and wouldn't need anyone's help.
As the process evolved, Stevens wanted a way to share Mitsuo's paintings with friends and family and his students at R.S. McLaughlin secondary school told him about Tik Tok. Now the account @paintwithjeff has 1.2 million followers.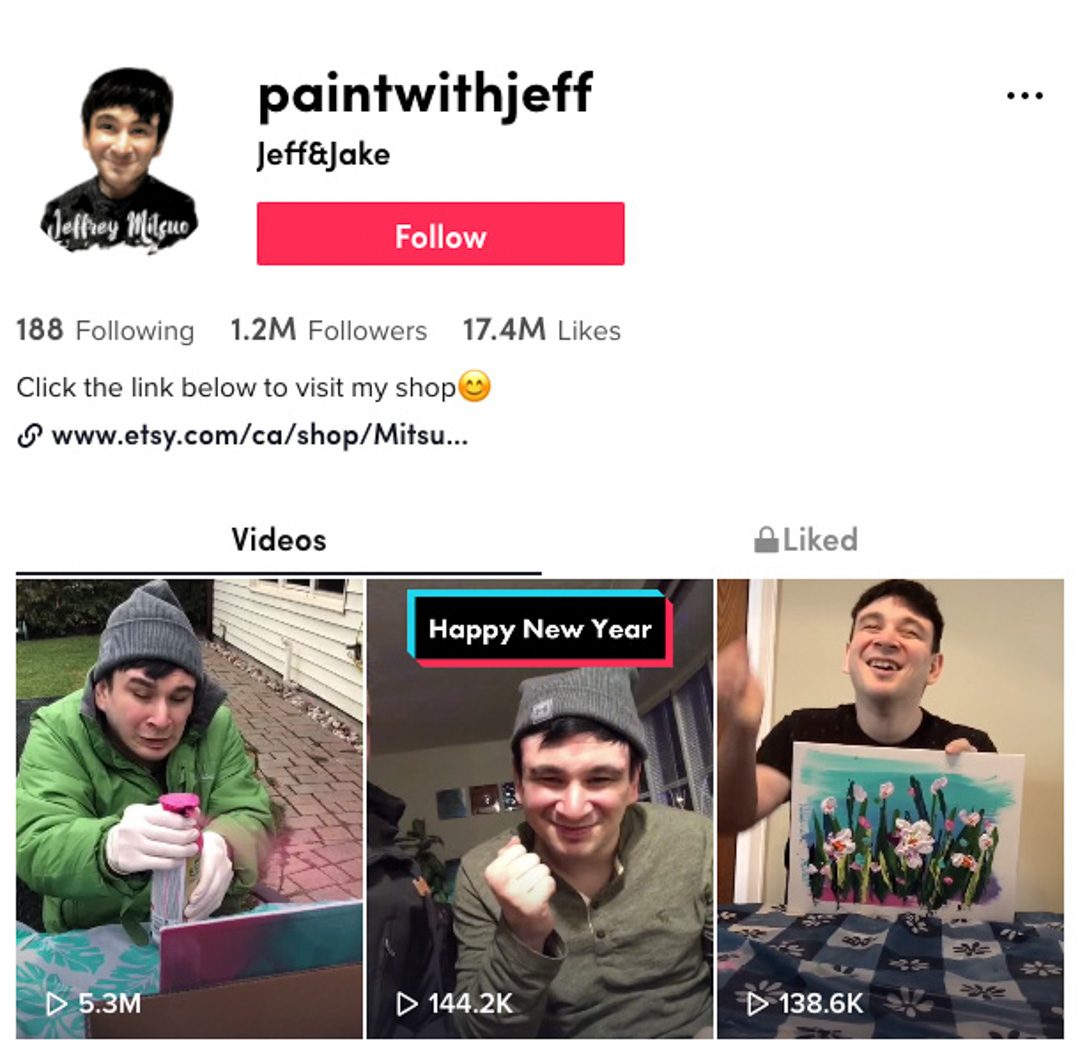 In addition to cerebral palsy, Mitsuo also deals with obsessive-compulsive disorder (OCD) and anxiety.
Stevens said he was not sure if painting was the best activity for Mitsuo because Mitsuo is limited in his fine motor abilities. However, Stevens said when they work on an activity together, usually his friend can only focus on it for 30 minutes but with painting, he is locked in on it for five hours.
Mitsuo is happy, content and his OCD and anxiety is pretty much gone when they are painting.
"We've hit the jackpot here," Stevens said.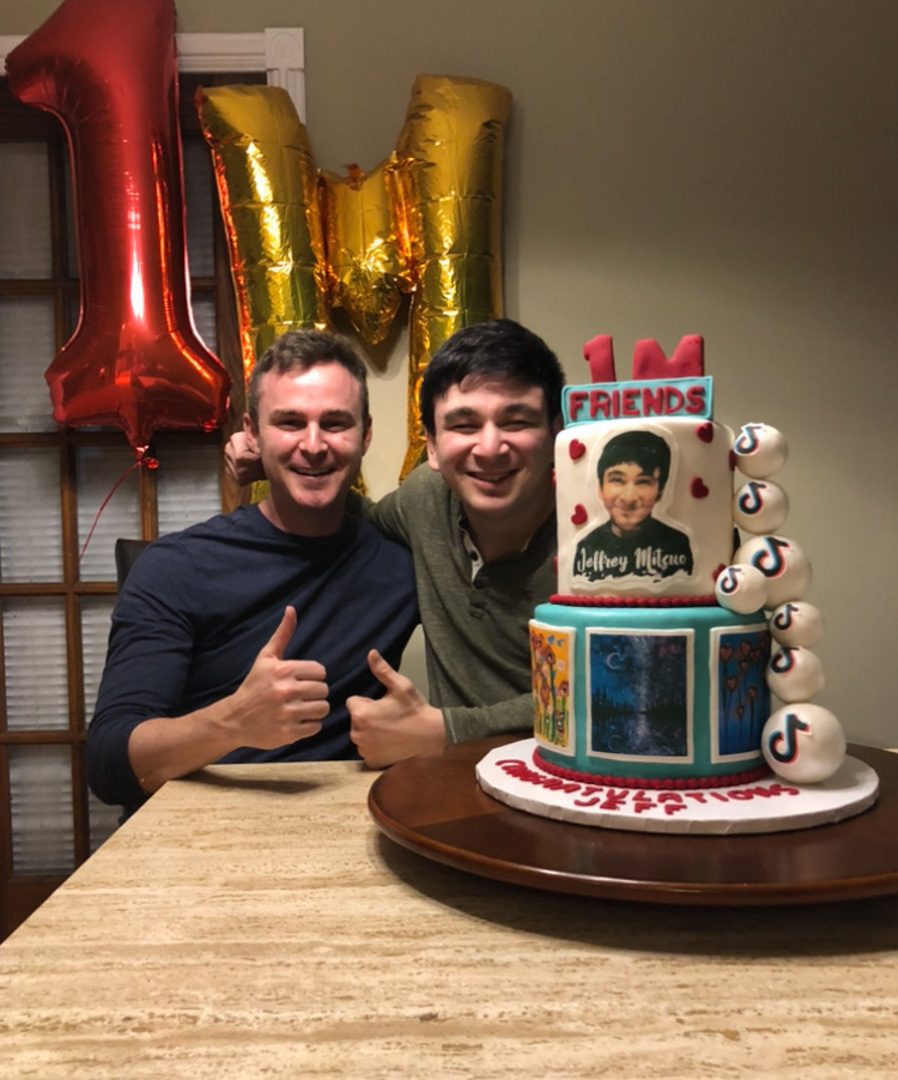 Painting hasn't improved Mitsuo's fine motor ability, but Stevens said he has seen improvements in his art skills from repetition and practising new skills.
Stevens added: "He tends to be afraid to have the brush go off the canvas. So, I'm just working on that it's OK you can push the paint off the canvas."
Knowing Mitsuo's abilities, Stevens created tools and techniques his friend can use to make art more accessible and easier. For example, Mitsuo can't use a palette knife – instead they use a credit card to get the same effect.
The Tik Tok account led them to create an online shop on Esty to sell copies of the paintings and they have donated money to the Ontario Federation for Cerebral Palsy.
When they started selling paintings, Stevens thought they would have limited success – citing $200 in sales as an estimate. However, the shop has generated $90,000 in sales from customers from as far away as Spain, Scotland, England, United States and Malaysia.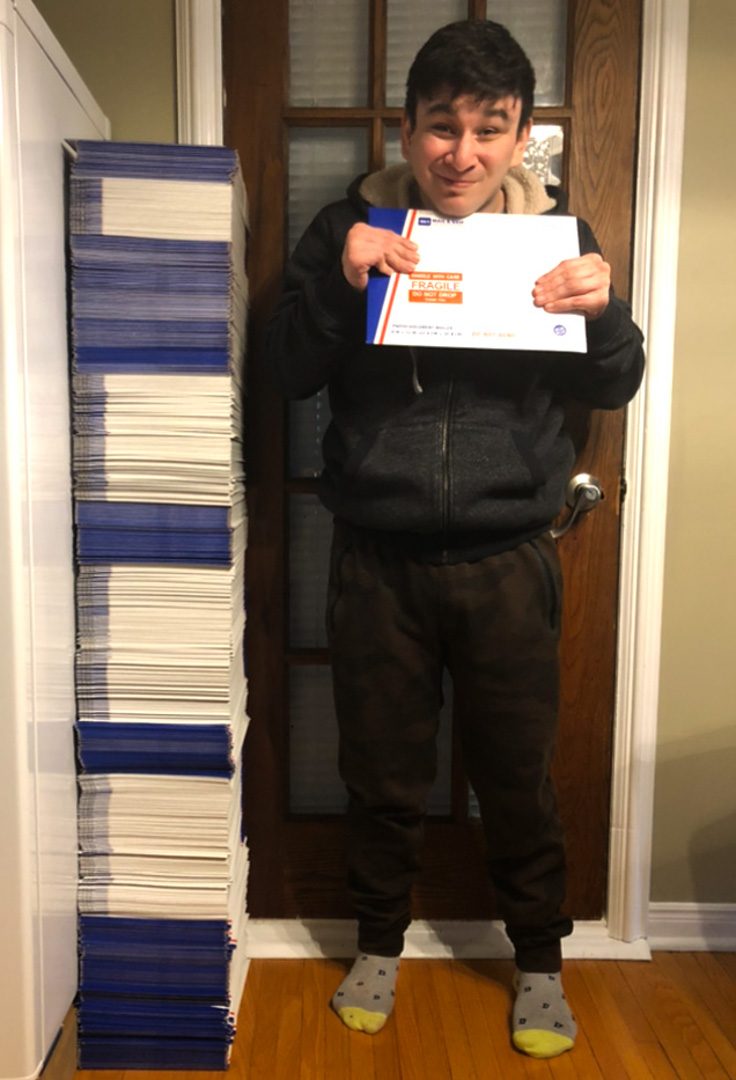 They also created a bursary program at their old secondary school, Pickering High School, for students who have special needs, who can win a $150 award at graduation.
Stevens said the idea to sell the artwork came from one of their followers who reached out to them around March, to purchase a piece of artwork.
They will not sell originals, only prints, because Stevens said his friend has become very attached and proud of his paintings.
Parents with children with special needs have told Stevens the Tik Tok videos have helped their kids.
"I have kind of taken my personal responsibility now, this isn't just about Jeff anymore, what can I do now to make art accessible to anybody and everyone who watches our videos?" said Stevens.