Durham College (DC) students got a break at the start of their winter semester – and some didn't even know it.
Professors were asked to not give grades and/or assignments during the first week back after winter break.
The decision was approved by DC but brought forward by Durham College Students Inc. (DCSI.)
Jenna Peace, executive chairperson for DCSI, said they first reached out to DC with concern after noticing most schools in Ontario were pushing back the start date of their winter semester by a week, allowing students extra time off.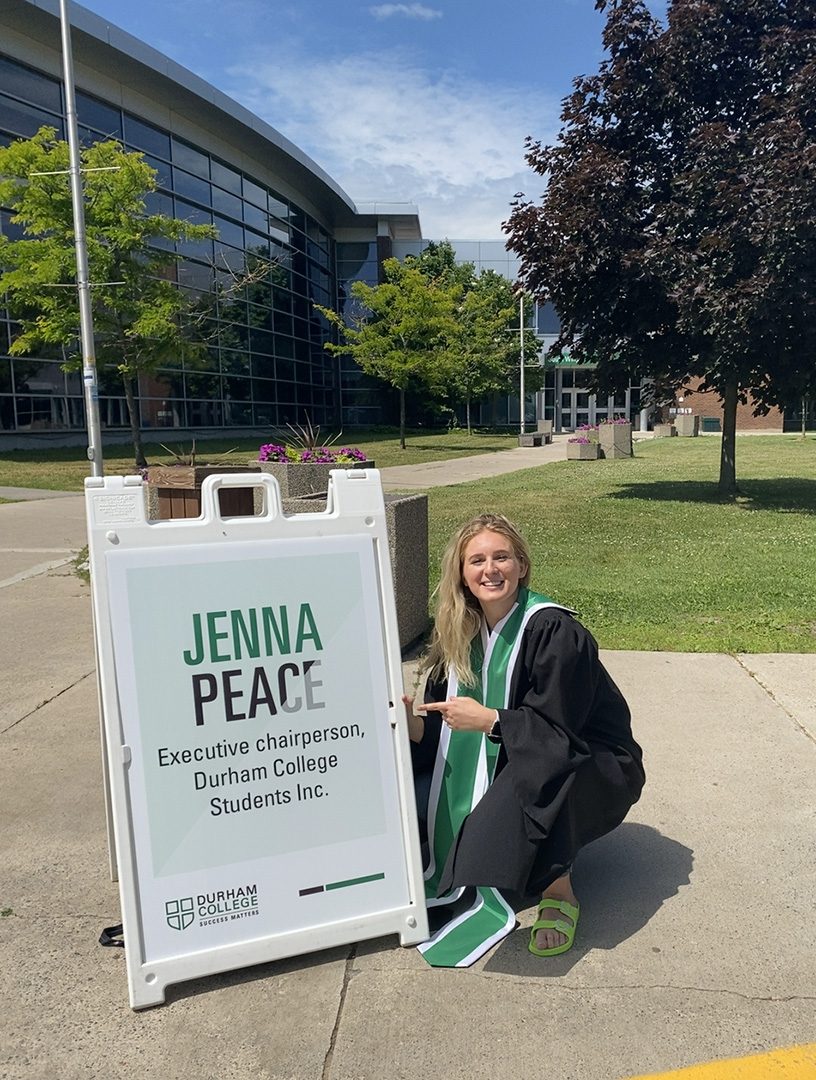 "I started the process in asking the VPs (vice presidents) at our school, can you please consider starting on the (Jan.) 11th? I really think it would be important for all our mental health, the profs and students," Peace said.
DC couldn't accommodate giving students a week off because reversing the decisions made prior to the fall semester would have been too troublesome, according to Peace.
Elaine Popp, vice president, Academic, said colleges that did decide to push back the start date would have made that plan in advance to allow professors to prepare for the virtual semester.
"We, actually, are in a really good position from the planning perspective," Popp said. "We had instructed our faculty to do the course conversion back in May and June and throughout the fall semester."
Popp added the decision to not give students a week off was based on a professor-led strike in 2017 that forced students to miss several weeks of classes.
Following that strike, DC gave students a grace period from tests and assignments.
"Students have been away from their studies; faculty have been away. So, we instigated, let's not have any assignments or tests due for a certain number of days," Popp said. "It really seemed to go over well with both faculty and students, so that's what we suggested."
Paula Sojo, who studies Video Production at DC, said it was "nice" being able to transition into the winter semester without any added stress from assignments.
"A longer break would have just made me lazier," she said.
But many DC students were unaware a grace period was put in place.
Popp said all students should have received an email sent from DC informing them of the change in the semester.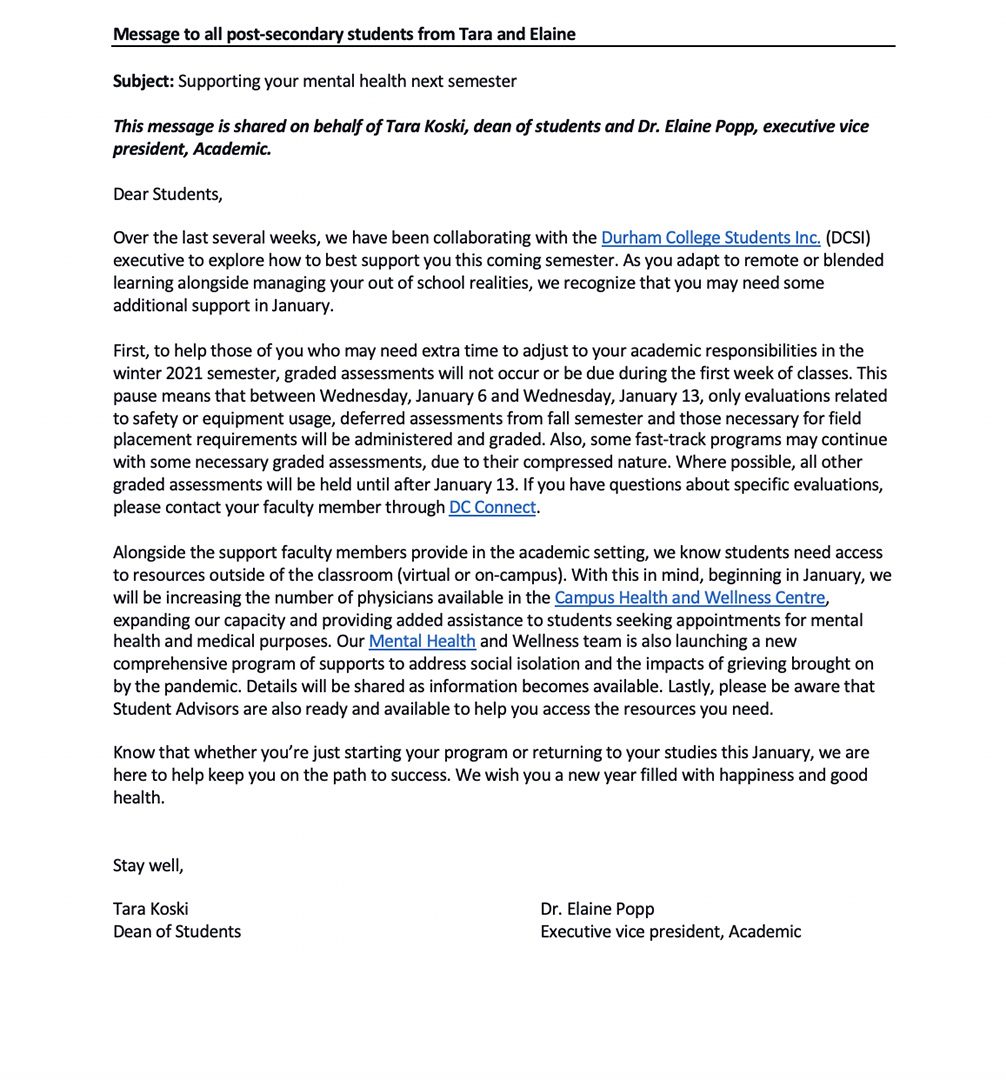 Sojo, 18, was among the many students who did not receive an email, but she was made aware of the policy change by word-of-mouth from her professors.
"My profs mentioned it all throughout the week. They made it really clear," Sojo said.
Peace said the reason why some students didn't receive an email was due to a "glitch in the system."
DC has not made any plans to continue not allowing grades and assignments to be rolled out in the first week of any semester, according to Popp.