Russia's invasion of Ukraine on Feb. 24, 2022, marked a significant escalation in the long-standing Russo-Ukrainian conflict, which has been ongoing for more than nine years.
Following their departure from Ukraine, students from Durham College are sharing poignant accounts of their lives in Canada and the impact of the ongoing conflict on their personal experiences.
Since June 2022, Durham College student Iryna Seliutina, a 34-year-old from Mariupol, a city in Donetsk Oblast, Ukraine, and her seven-year-old son Max have been living in Oshawa. They fled the war in their home country using the Canada-Ukraine Authorization for Emergency Travel (CUAET) process.
The ongoing war had severe psychological repercussions that significantly impacted Seliutina's daily life. According to she experienced intense anxiety leading up to her arrival in Canada. The anxiety she says caused persistent hand tremors even after arriving in Canada.
"I coped with that [hand tremors] and my hands are [now] okay. I did not experience now something like awful as before half a year ago," Seliutina added.
Upon her arrival in Canada, Seliutina faced the challenge of balancing her academic pursuits with the responsibilities of caring for her son.
"I arrived alone with my son, and he was six. I didn't have a person who could look after him," she said. "So, that was my pain when I had to take him sometimes to college and he spent eight hours here with me."
Seliutina, who graduated in pedagogy from Horlivka State Pedagogical Institute for Foreign Languages' Faculty of Philology in Ukraine, is currently enrolled in the Early Childhood Education course at Durham College.
She plans to return to Ukraine to start a business.
"My dreams are coming true, and I love my motherland," Iryna said. "At Durham College, I want to get all [the] knowledge and implement that in my own kindergarten [business] one day."
Vlad Martynchuk, 22, hails from Khmelnytskyi, a city located in western Ukraine. Like many of his fellow students, he plans to apply the knowledge he gains at Durham College to his work in Ukraine.
"We will see what's going to happen next because, in Ukraine, the medical stuff is also the same in Canada."
Even though he chose to come to Canada to study Occupational Therapist Assistant and Physiotherapist Assistant, Martynchuk had to adapt to the educational system, which he found to be different from that in Ukraine.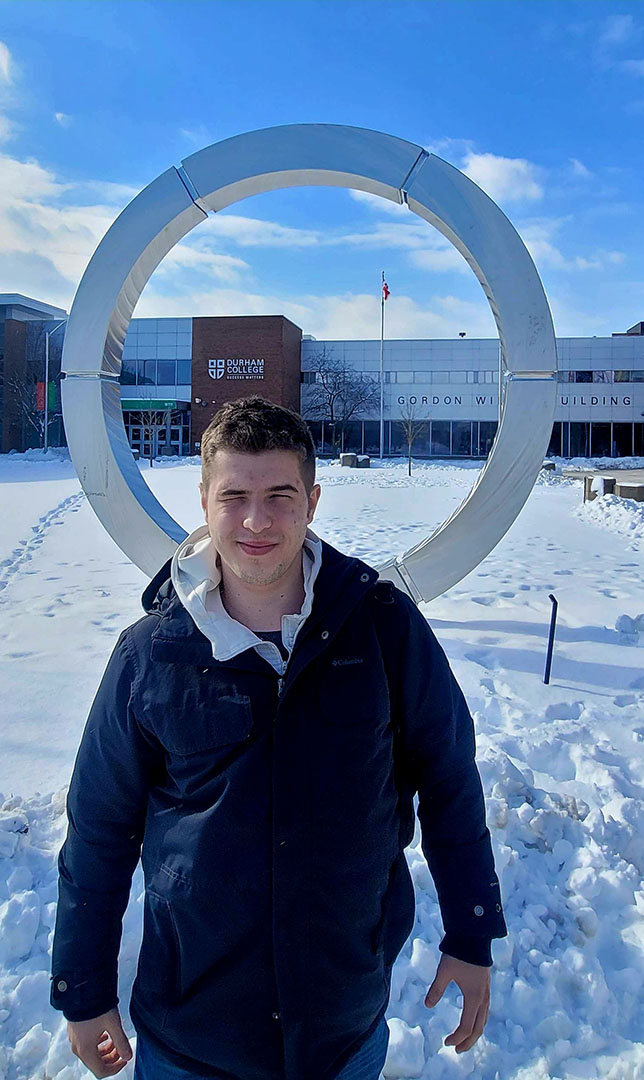 "I had to overcome all these studies. I have quizzes and midterms [with] about 100 questions. So, I need to know all the materials from the lectures and apply [my] knowledge."
Another Durham College student, Yana Dryha, 20, is from Vinnytsia, a city on the Southern Bug River in west-central Ukraine, and now resides in Oshawa with her relatives.
She will graduate with a Music Business Administration degree from Durham College in April.
Her journey started during her final year in high school in Ukraine when she decided to study in Canada. For this reason, she prepared for the International English Language Testing System (IELTS), an English proficiency test mandated for international study, migration, and work in Canada.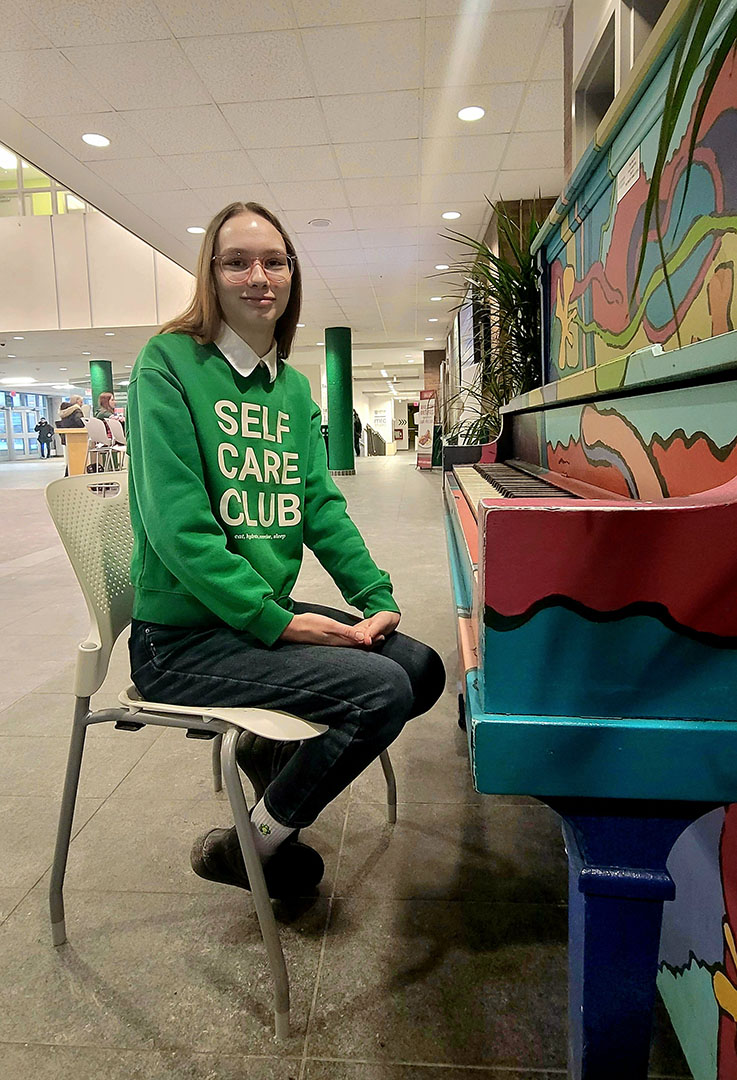 Dryha said she always wanted to visit and study in North America because she is much more comfortable with English than German.
She got the IELTS requirement in the Autumn of 2020. However, because of COVID-19, Dryha had to start studying online in Ukraine.
As an international student, Dryha had to overcome challenges such as loneliness.
"I spent – probably – 90 per cent of my time on my own, and I didn't communicate very much with people because I struggled to make connections here. Probably because of the cultural difference," she said.
Even though she was improving her English proficiency daily in class, the language barrier remained a concern.
"When I came here, I felt very insecure about my English because I have never dealt with native English speakers," she said. "So, it was challenging for me to understand the Canadian accent first."
Dryha also said the war impacted her study-life balance.
"The first few months of the war in the spring, I was just completely blacked out. I could not think about anything else but the war," Dryha said. "It looked like a nightmare; I didn't have the strength and barely completed my assignments."
As a result, Dryha's GPA was affected.
"The first semester, my GPA was higher than four. In the second semester, my GPA was… 2.5; it was just really hard to pass the courses at that time."
Janine Knight-Grofe is the director, international education at Durham College. She works with a team supporting international students "from the moment they decide to come to Durham College until they graduate, and hopefully beyond by staying connected with us."
After the war started, Knight-Grofe said Don Lovisa, president at Durham College, announced the college would offer tuition relief to full-time international students.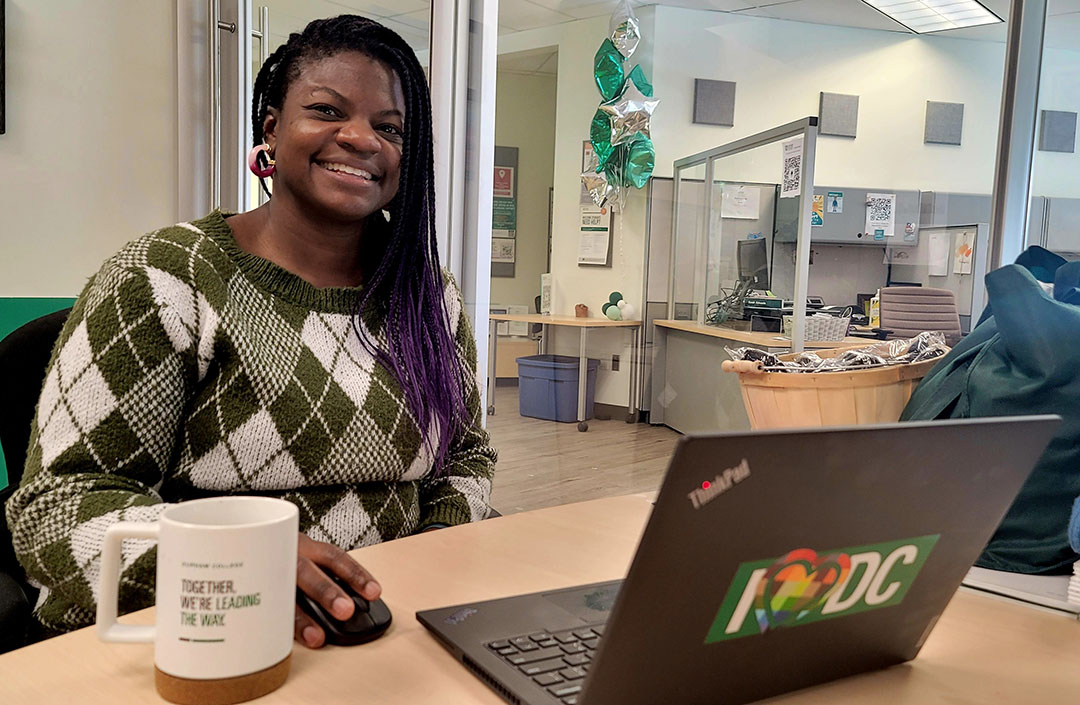 "We were [also] able to offer a semester or more of accommodation in residence without paying any fees," she said.
Besides the mental health services, Knight-Grofe said Durham College reached out to all Ukrainian students on campus and "asked if they wanted to be connected with other Ukrainian students. Once they gave consent, it [was] a form to create a community."
"Few of them have actually ended up living together," she said. "They can have their group of people who knows what experience they're going through and support each other."